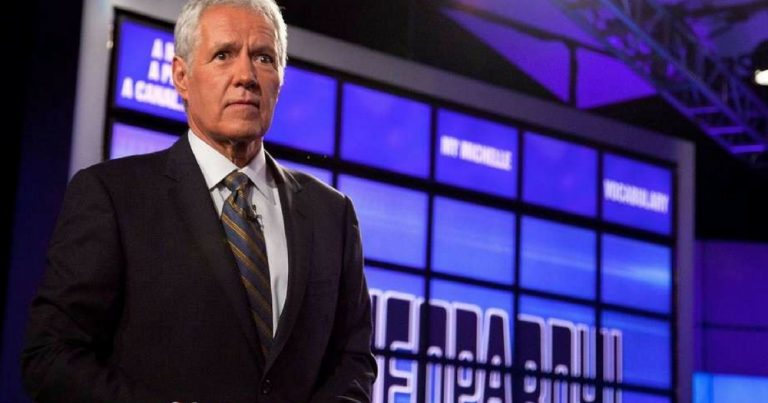 Taping of the game show "Jeopardy!" has been suspended briefly while host Alex Trebek recovers from surgery to remove blood clots from his brain, Trebek and the show's producer said Thursday.
Trebek, 77, who has hosted the quintessential American quiz for more than 33 years, said Thursday that he was diagnosed with the blood clots, a condition called subdural hematoma, in December after he suffered a bad fall in October.
In a video from his home that was posted on the show's official website, Trebek downplayed the operation as "a slight medical problem" and said he hoped to resume taping "very, very soon."
Sony Pictures Entertainment, which produces the program, said in a statement that Trebek was admitted to Cedars-Sinai Medical Center in Los Angeles on Dec. 15 and underwent surgery the next day.
"He is expected to make a full and complete recovery," the company said. "Alex spent Christmas at home with his family, and he will return to the Jeopardy! studio for taping in mid-January."
Like many other syndicated game shows, "Jeopardy!" is taped months in advance, so Sony said it had plenty of unaired episodes already in the can. It said the only change in its schedule would be to delay the show's annual college championship to April.
(Source: NBC)