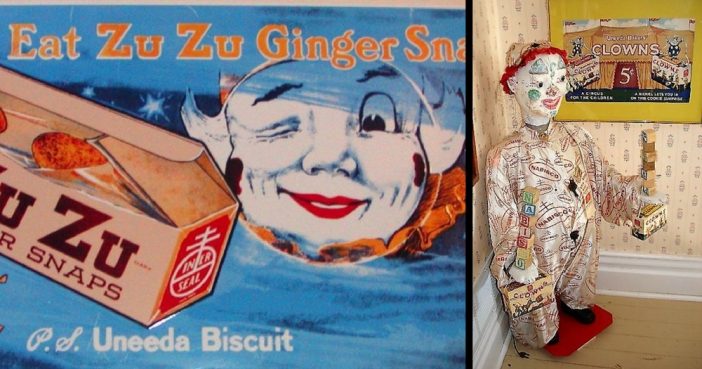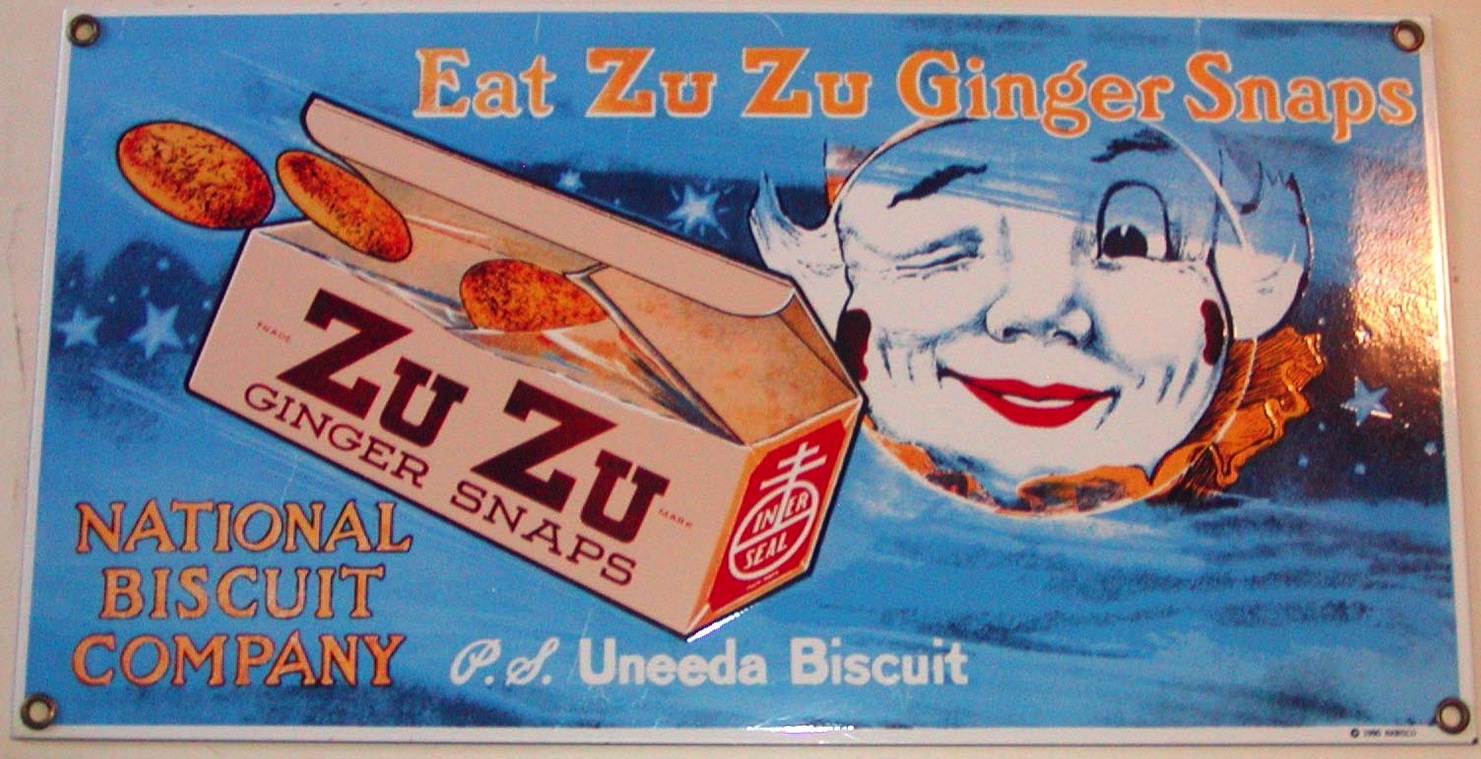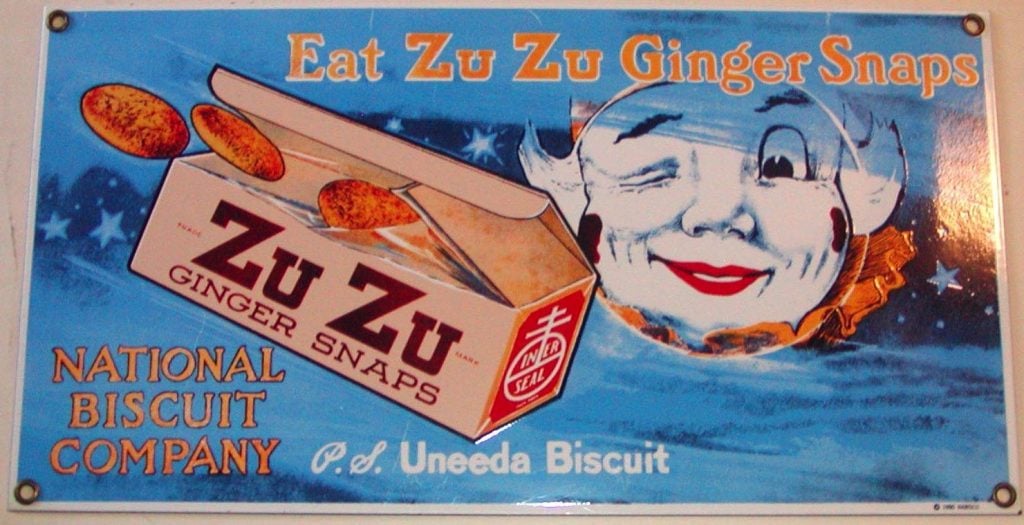 Clowns here, clowns there…clowns everywhere!
I'm truly not a fan of clowns, but if I discovered an original Master Zu Zu the clown doll made by the Ideal Novelty and Toy Company between 1914 and 1930; I could be! The composition and cloth doll was manufactured in two different sizes (15" and 10")-and depending on its condition can sell for over $1,000. Not to bad for a doll that cost $1 originally.
The doll resembles NBC's-early name for NABISCO-mascot Zu Zu clown. He is dressed in a full yellow clown suit covered with reddish brown stars, comes with a matching pointed hat, and carries a miniature box of Zu Zu Ginger Snaps. It is indeed rare, to find him with his original accessories.
In 1901, NBC (National Biscuit Company) produced several types of crackers and cookies, but one of their most popular cookie brands was called "Zu Zu Ginger Snaps." The snaps were round drop cookies made with a combination of spicy ginger and sugar-cane molasses. Nabisco (N.B.C.) created Zu Zu the clown for their advertising mascot.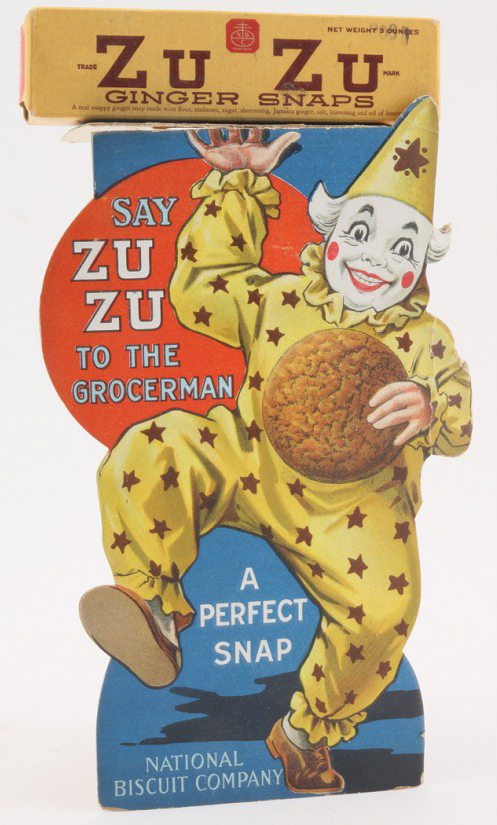 Adolphus Green, NBC's first chairman, is said to have created the name for the cookies after seeing the play, Forbidden Fruit, by Dion Boucicault. In the play, there is a character called "Zulu."
Zu Zu the clown, could be found in magazine ads, billboard signs, posters, card slips; free clown costumes for children to wear; and the clown dolls manufactured by the Ideal Company. Additionally, the clown would appear in person-usually in parades- wearing a baggy smock-like yellow outfit with the reddish-colored stars.(The clown seemed to look kinda cute in his earlier depictions, but as the years passed, he began to look a little intimidating.)
Additionally, NBC also came out with a brand of miniature-shaped cookies called "Clowns" in the 1920s. They were packaged in small boxes, such as their successful predecessor "Barnum's Animals Crackers."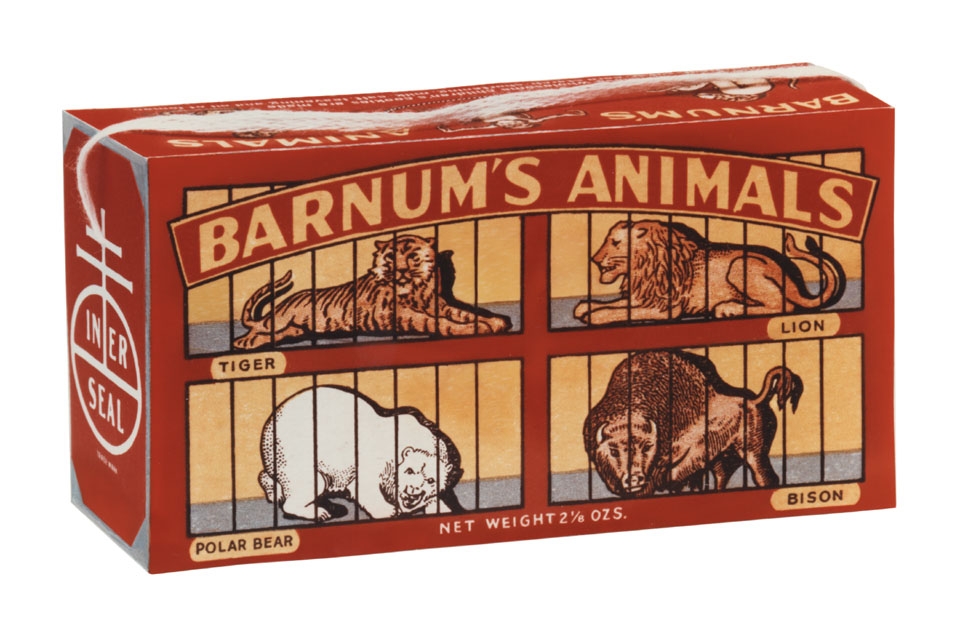 If you find an original box of "Clowns" (hopefully empty), you can fetch over $100 on e-commerce sites.
Around the 1940s, Nabisco created a few, hard plastic, clown (probably a take-off of Zu Zu) figural, store displays on metal stands that measured 3 to 4-foot tall and came with lettered blocks sets to spell NABISCO and COOKIES. The clowns wore a silk clown-like suit in a Nabisco themed print.
Approximate values for these rare clown displays are over $2000!
Weird and odd though are his eyes- they light up and appear to be slightly evil. If his appearance is not scary enough; the displays were shipped around the country in wooden boxes called "THE COFFINS." EEKS!
"It's a Wonderful Life" and Zuzu Bailey
Did you know, Zu Zu Bailey in the 1946 Christmas classic movie "It's a Wonderful Life" got her name from Zu Zu Ginger Snaps?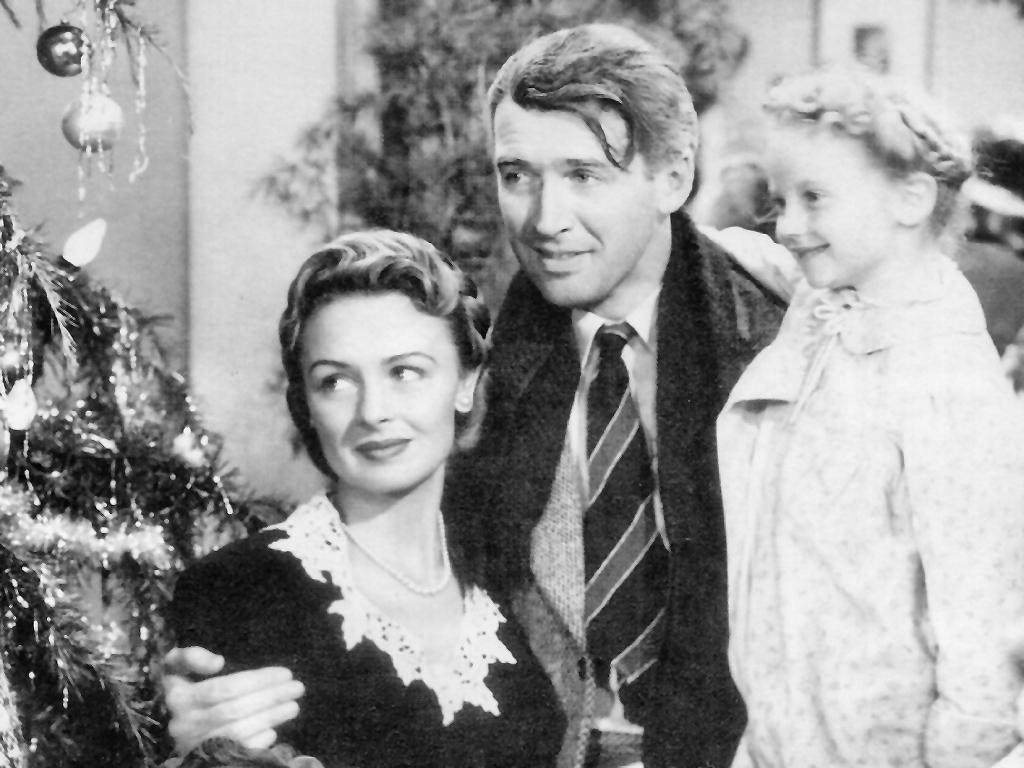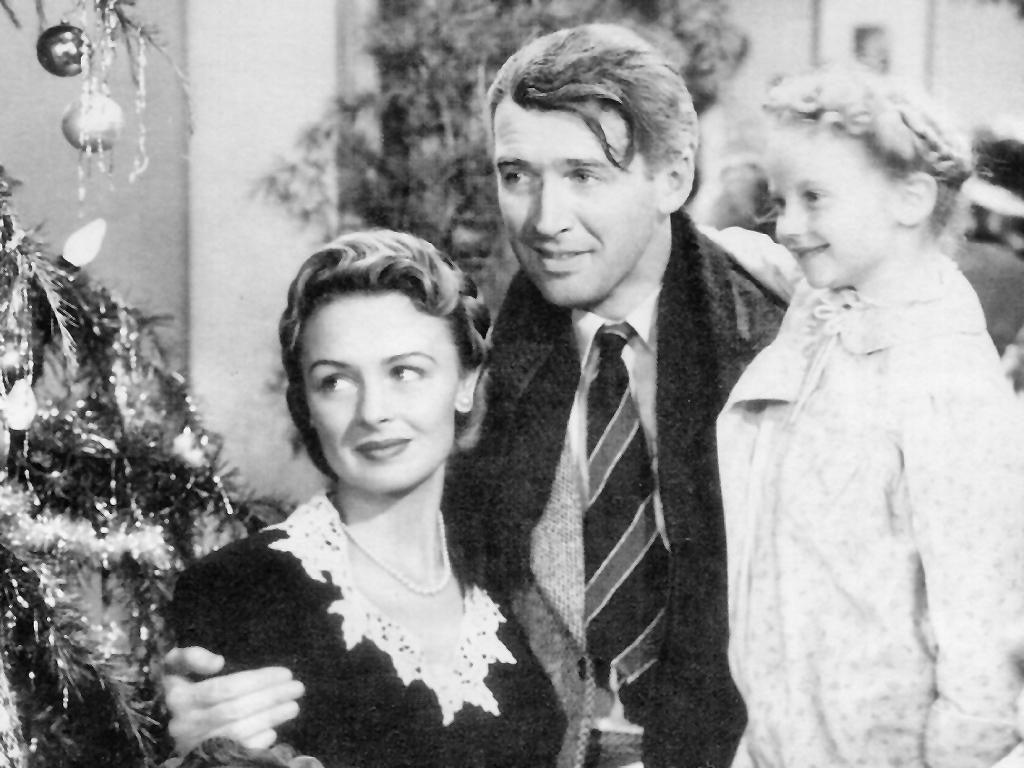 The actress Karolyn Grimes, who appeared in the film when she was 6-years old stated, "There was a product called Zu Zu Ginger Snaps, which were made in the early 1900s by the National Biscuit Company (Nabisco). Zu Zu the clown originally was a little blonde-haired clown featured on the box of these cookies. When George comes back from his 'unborn' sequence during the movie- he runs up the stairs and is so happy to see his little girl and his family, he says, "Zuzu, my little ginger snap!" "So, I was named after a cookie."
The real-life story of Karolyn Grimes was not as wonderful. She became an orphan child at the age of 15. Her mother passed away when she was 12, and three years later her father was killed in a car wreck. Karolyn was sent to live with her aunt and uncle who frowned upon Hollywood and TV, so ultimately Karolyn never really knew how famous the movie had become. It was Jimmy Stewart who decided to track her down in the 1980s, to join in on the movie's ongoing popularity.
Ever since her rediscovery, Karolyn has been involved with traveling around the states to promote the real message of the film, It's a Wonderful Life: Faith, God, and love of community.
In closing, I wanted to share with my readers the recipe for, Zuzu, My Little Ginger Snap cookies.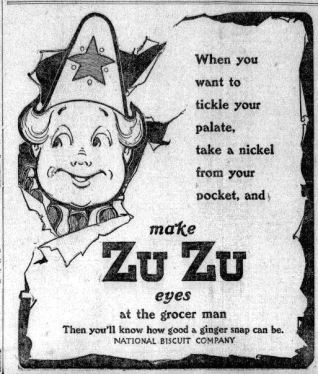 If you like this story, please share it with your Facebook family and friends.
For more stories from Contributing Writer, Patty Penke, check out her blog: Turn Trash 2 Cash