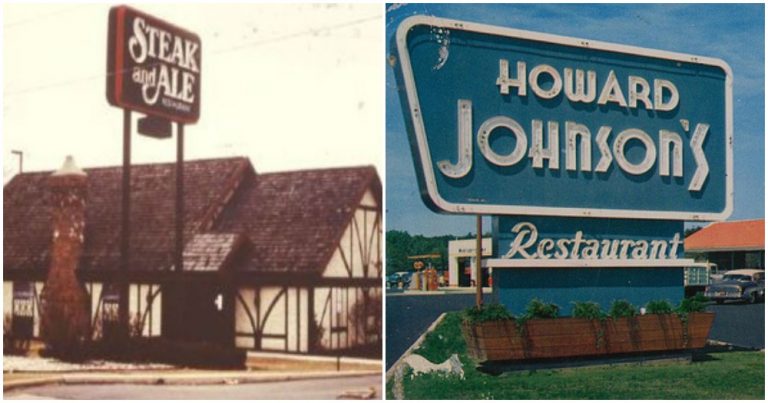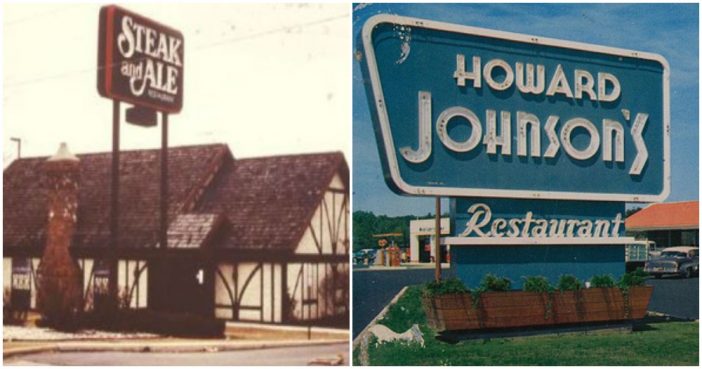 For every immensely successful restaurant chain, like Applebee's or T.G.I. Friday's, there are the ones that didn't make it. For one reason or another, plenty of once-major restaurant chains fall off the face of the earth, never to be heard from again. Here are 15 chains that, for one reason or another, are no longer with us.
1. ALL-STAR CAFÉ
Even though there were only 10 locations on the Planet Hollywood-owned All-Star Café in its late '90s-heyday, odds are you knew about this chain, especially if you were a kid during the decade. Sports icons such as Andre Agassi, Joe Montana, Ken Griffey Jr., and Shaq all invested in the project, and some appeared in commercials for it. It opened in prime locations across the country, including New York City's Times Square and Walt Disney World in Orlando. The chain was equal parts gift shop, memorabilia store, and restaurant, but it never quite had the same appeal as similar theme restaurants like Planet Hollywood itself or the Hard Rock Café. The last All-Star, located in Walt Disney World's Wide World of Sports, closed in 2007.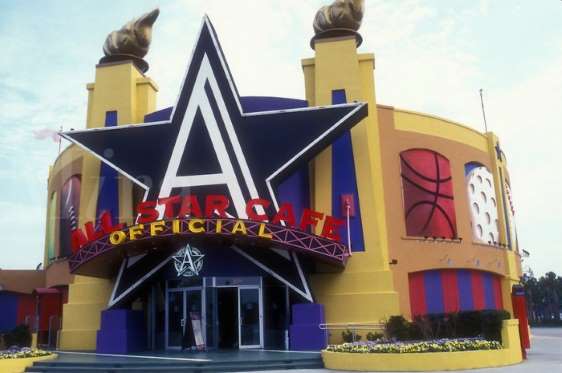 2. HORN & HARDART
The automat is a defunct restaurant concept, but in its day it was a reliable way to get a quick and tasty meal. Individual sandwiches, salads, pies, and cakes were visible behind tiny glass doors. Insert some nickels into the slot, the door would open, and the dish would be yours. Horn and Hardart, which was founded in Philadelphia in 1888, was the undisputed king of the automat during its golden years from the 1920s through the 1950s, with more than 150 locations in Philadelphia and more than 50 in New York. Unfortunately, with the rise of fast food in the 1960s and '70s, the chain took a major hit, and the final location, on 42nd Street and Third Avenue in New York, closed in 1991.
3. GINO'S HAMBURGERS
Founded in 1957, Gino's was the very first chain to combine fast food and sports. The brainchild of NFL Hall of Famer Gino Marchetti, the chain was a huge hit and featured Dom DeLuise in its commercials. By 1972 there were more than 330 outlets across the country, but 10 years later Marriott bought the chain and merged it with Roy Rogers.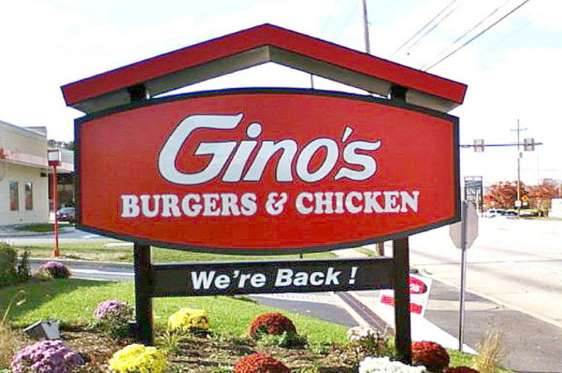 4. BEEFSTEAK CHARLIE'S
A classic New York City chain, the first Beefsteak Charlie's opened in 1910, and its flagship location on 50th Street between Broadway and Eighth Avenue was a huge hit, serving its specialty steak sandwich to generations of sports enthusiasts (it had a horse racing theme). In 1976, restaurateur Larry Ellman renamed his Steak & Brew chain Beefsteak Charlie's, apparently after realizing that the name had never been trademarked, and by 1984 there were more than 60 locations all along the East Coast, buoyed by an all-you-could-eat salad bar and unlimited beer, wine, and sangria. In 1987, the chain was acquired by Bombay Palace Restaurants, and when that group filed for bankruptcy in 1989, only 35 locations were still open, and over the next 15 years the remaining restaurants dwindled down to zero.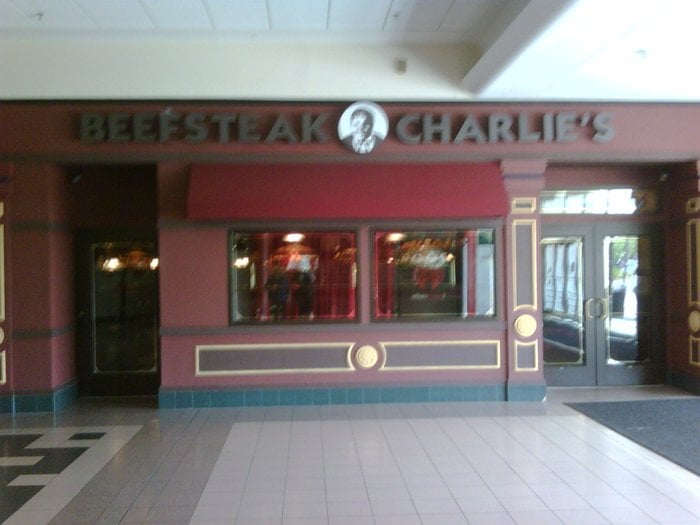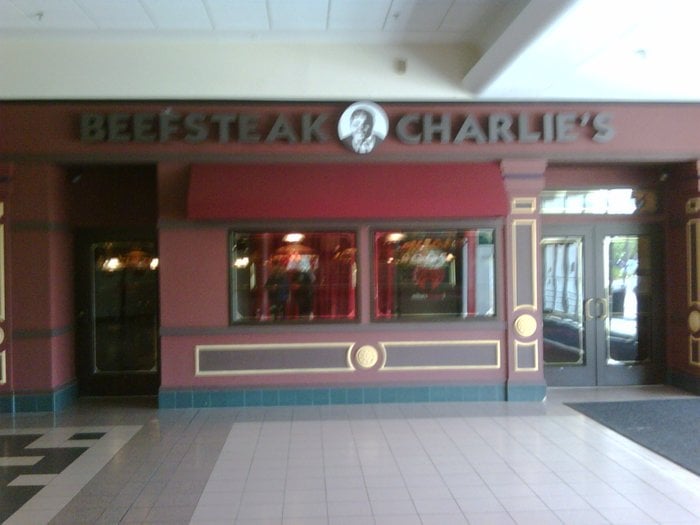 5. VIP'S
This Salem, Oregon chain was once the largest Oregon-based restaurant chain, with more than 50 locations in the western United States at its peak in the early 1980s. With most units located near freeways, this chain was similar to Denny's, open 24 hours and taking a "coffee shop" approach. Starting in 1984, however, the chain began selling off its locations (more than half to Denny's), and by 1989 the last of the restaurants had been sold.
6. STEAK AND ALE
This brainchild of Norman Brinker, who also gave us Jack in the Box and Chili's, didn't do quite as well as his other inventions. Launched in Dallas in 1966, it introduced America to the self-service salad bar and did gangbusters in its first years (selling an 8-ounce filet for $1.95 didn't hurt), and by 1976, when he sold the chain to Pillsbury, there were 109 restaurants in 24 states. This was the beginning of a major boom in fast-casual dining, however, and the chain just couldn't keep up. Metromedia eventually purchased the brand and shut down the last 50 locations in 2009.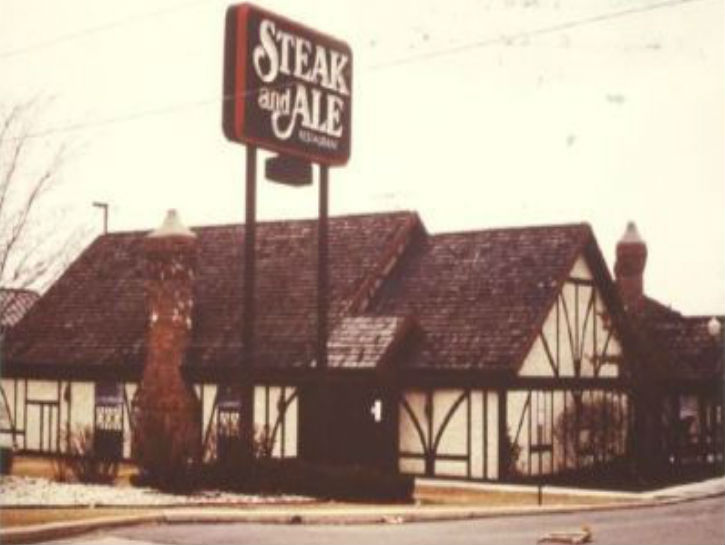 7. CHILDS
No discussion of the history of American dining is complete without a major acknowledgment of the role that Childs played in developing the restaurant as we know it. When the first Childs opened in 1889 in downtown New York, restaurants were either high-end affairs like Delmonico's or more everyman lunch counters and oyster houses. Childs, with its emphasis on low-price, quality food, intelligent design, hygiene, good service, and expansion, set the stage for modern dining. Childs was one of the first national dining chains, and by the time it reached its peak in the 1930s, there were about 125 locations in dozens of markets throughout the country. Poor management (including an ill-conceived vegetarian push from co-founder William Childs) reduced that number to 53 by 1950, and in 1960 it was swallowed by the Riese Organization, which also owns Dunkin' Donuts, KFC, Pizza Hut, T.G.I. Friday's, and Houlihan's, and was completely phased out.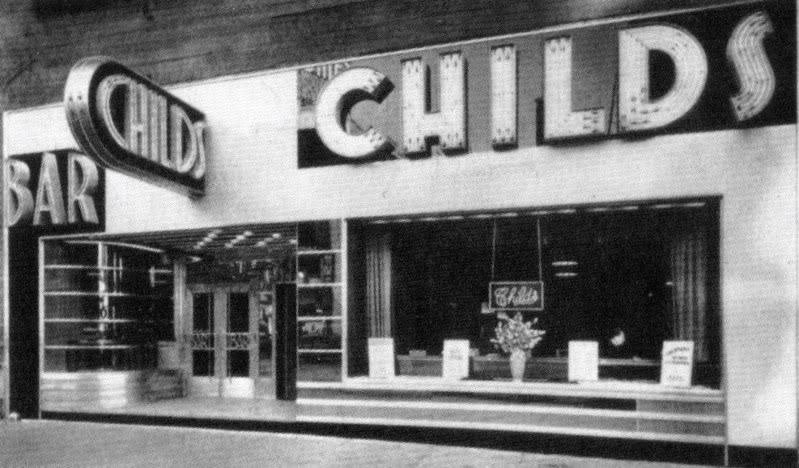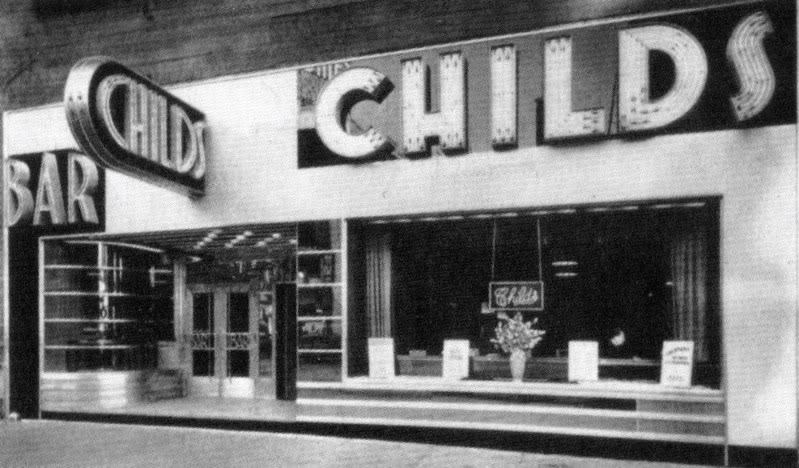 8. WHITE TOWER
This early chain, which began in Minneapolis in 1926 as a blatant White Castle knock-off (right down to the fake turrets), opened more than 120 locations before White Castle sued them in the early 1930s. White Tower settled by paying White Castle $82,000 and changing their look to Art Deco. The chain stuck around for a while longer, peaking at 230 locations in the 1950s, before folks began to move away from the urban areas where they were located. The last one shut down in Toledo in 2004.