A man searching for his biological father on Ancestry.com ended up finding out that his best friend since middle school was actually his brother.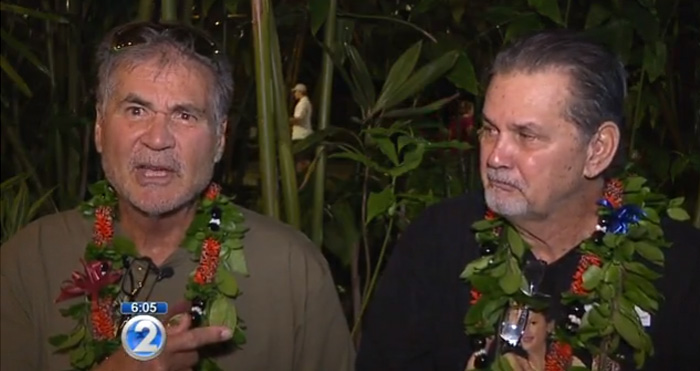 Alan Robinson and Walter Macfarlane have been the best of friends for 60 years.
The two were born and raised in Hawaii and shared a special bond throughout their friendship. Macfarlane never knew his father, and Robinson was adopted.
With the help of his family, Macfarlane searched for answers over the years through the internet and social media with no luck so they turned to the popular family DNA matching website Ancestry.com.
At the top of the list of DNA, matches were the username Robi737. The results showed Macfarlane and Robi737 had several matches in their DNA including identical X chromosomes.
Here's where Robinson comes in.
"As a nickname, everybody called him Robi and he flew 737s for Aloha Airlines, he was a pilot," Macfarlane told KHON2.
It turns out Robinson had also used Ancestry.com to find answers about his family.
After a few phone calls back and forth, the men learned they shared the same birth mother.
The two revealed the discovery to friends and family Saturday night.
"It was an overwhelming experience, it's still overwhelming. I don't know how long it's going to take for me to get over this feeling," Robinson said.
"It really is a Christmas miracle and we're just so happy that we found it," Macfarlane said.
Credits: sunnyskystories.com
Share this story on Facebook with your friends.