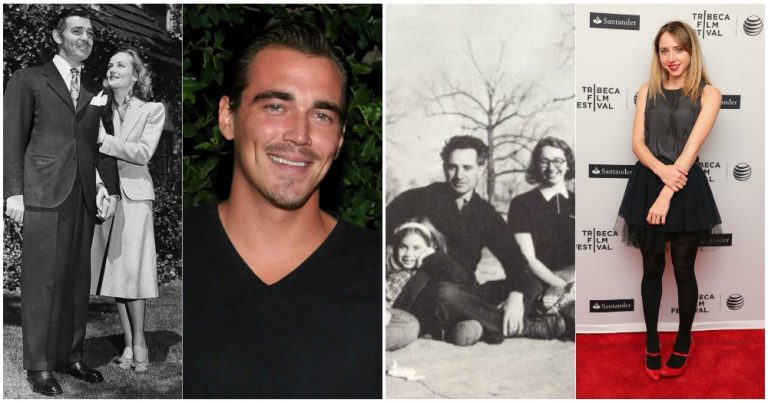 Can you imagine being the grandchild of a celebrity? Each grandson and granddaughter on this list are the legacies of someone remarkable. Whether it be an iconic movie star like Marlon Brando or the award-winning novelist like Ernest Hemingway, these grandchildren all have one thing in common- they have pretty awesome grandparents. Having a super famous grandparent certainly has its perks. Not only can you brag about it to all your friends, but you also are most likely to win big in the gene pool.
The 44 grandchildren on this list have all inherited at least one valuable trait from their grandparents. Some of these (grown up) grandkids have been lucky enough to inherit their grandparent's talent, stunning good looks, and intelligence. For many on this list, being able to name-drop their famous relative has been a beneficial factor in launching a successful career of their own. A majority of celebrity grandkids have taken advantage of their family name and are now working as fashion models, actors and actresses and musical performers. Others on this list haven't been able to fully live up to their grandparent's name and choose to stay low from the public eye.
1. Quinn Tivey (Elizabeth Taylor)
Elizabeth Taylor is known as one of the most beautiful movie stars of all time. She starred in a number of leading roles, her most famous as Cleopatra. Taylor's grandson was lucky to inherit her lovely features and a good heart. He is currently continuing his grandmother's legacy of being charitable by acting as the co-trustee of The Elizabeth Taylor AIDS Foundation, which raises money in order to spread awareness and stop HIV/AIDS.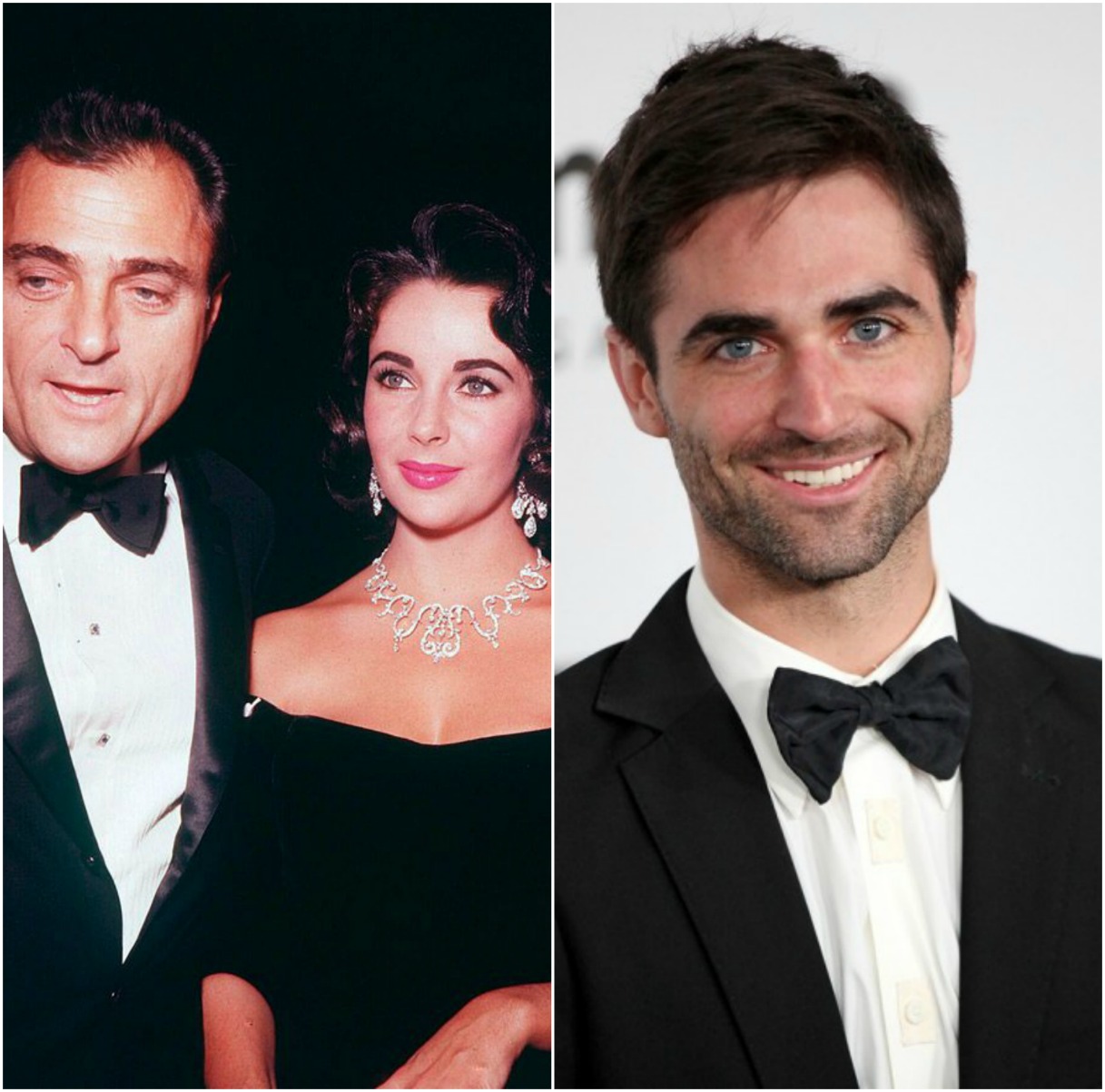 2. Jason Ritter (Tex Ritter)
Tex Ritter was a famous country singer and actor of the 30s through 60s who played in a total of 40 "musical western" films. Tex played a "singing cowboy" in films such as Hittn' the Trail and Song of Gringo. Jason Ritter, who is also the son of the late comedian and TV star John Ritter, has been keeping busy acting on stage and on screen. You may recognize him as the lovable English teacher in the TV show Parenthood.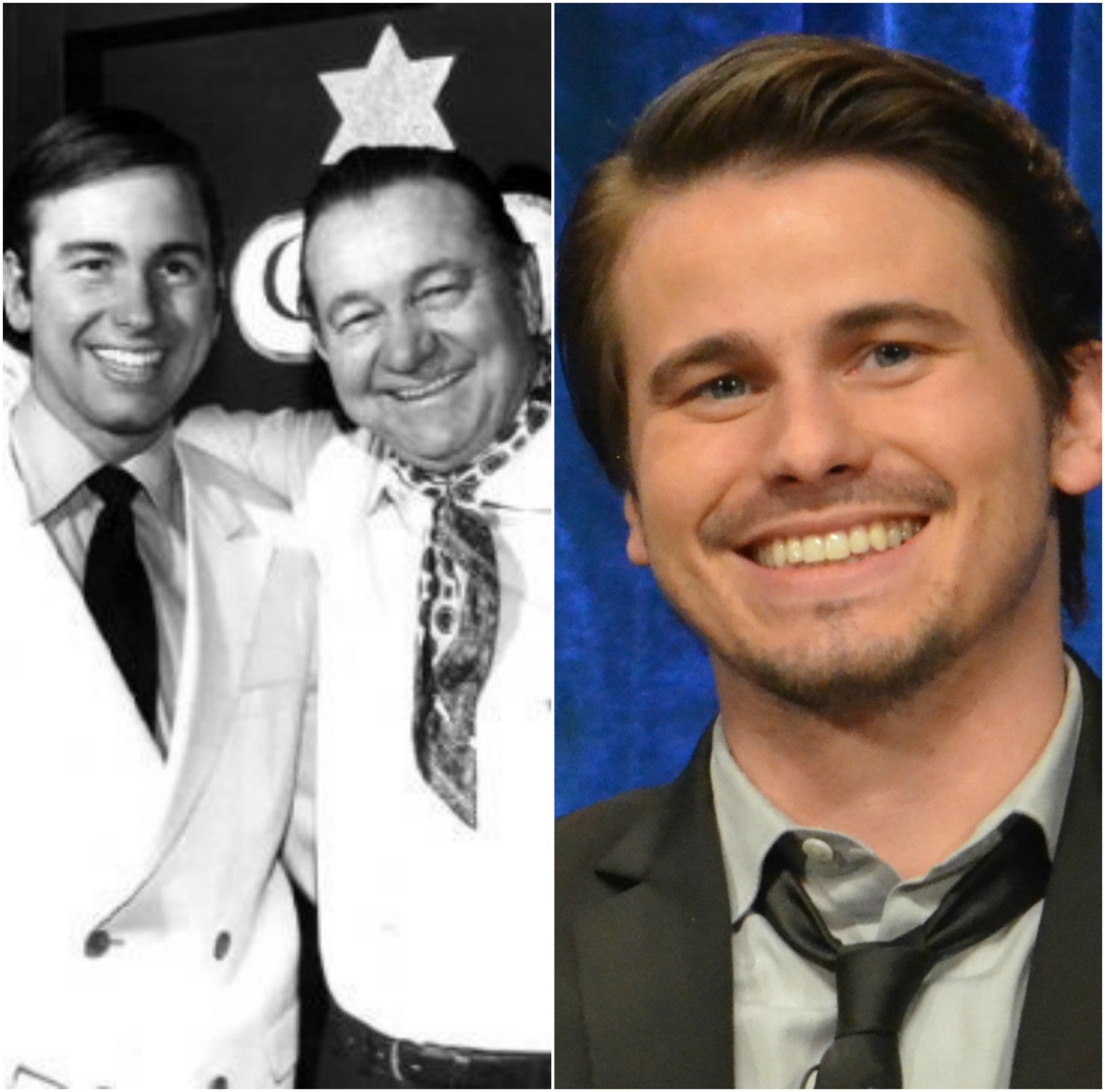 3. Anjelica Huston (Walter Huston)
Walter Huston was a big name in the world of both Hollywood and Broadway. He played major roles in classic films throughout the 30s and 40s such as Abraham Lincoln and The Virginian. He took home an Oscar in 1948 for his performance in The Treasure of the Sierra Madre. His granddaughter, Anjelica Huston is no newbie to Hollywood herself and has starred in a large array of TV shows and movies such as The Addams Family and more recently the TV show Smash.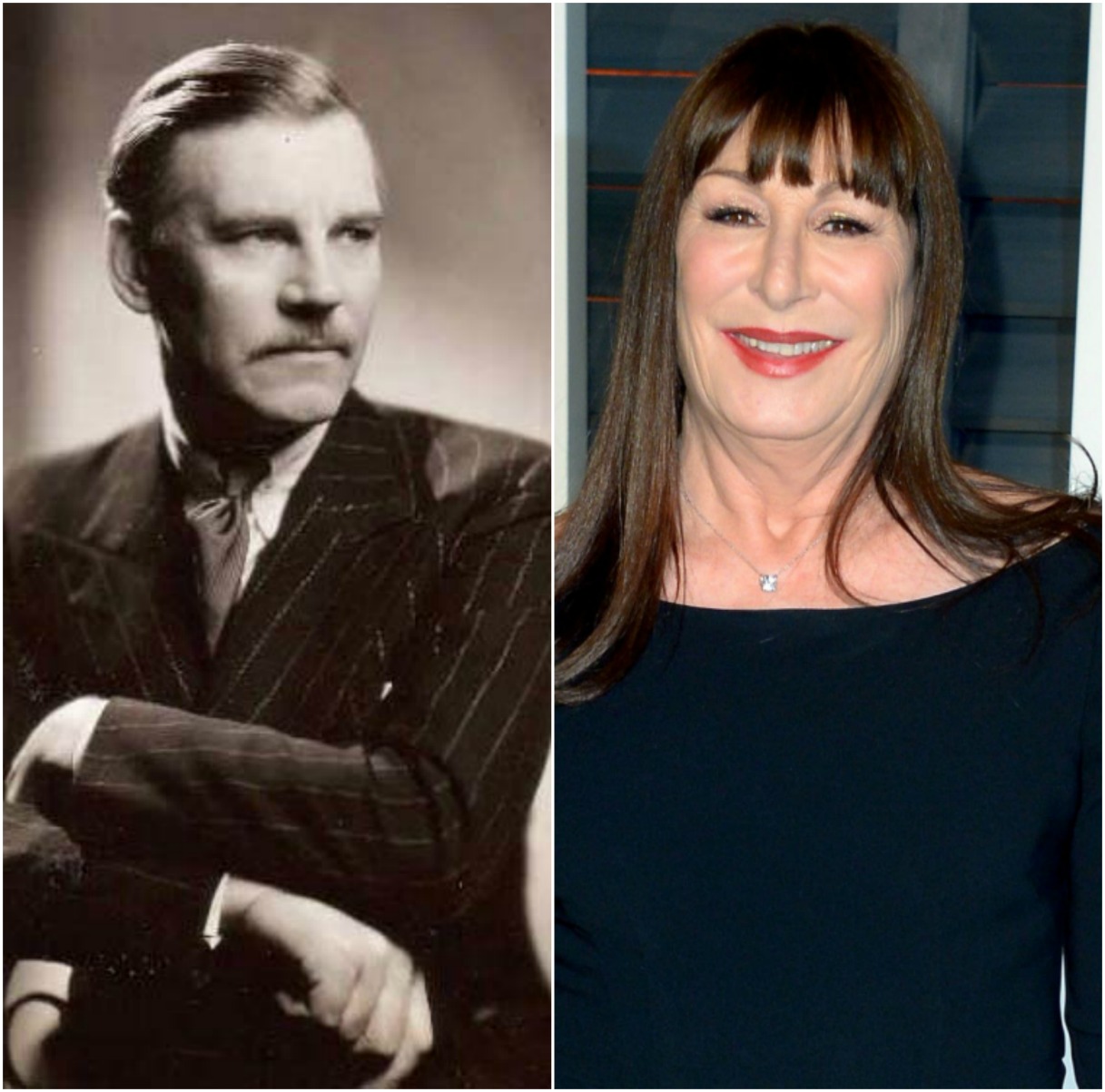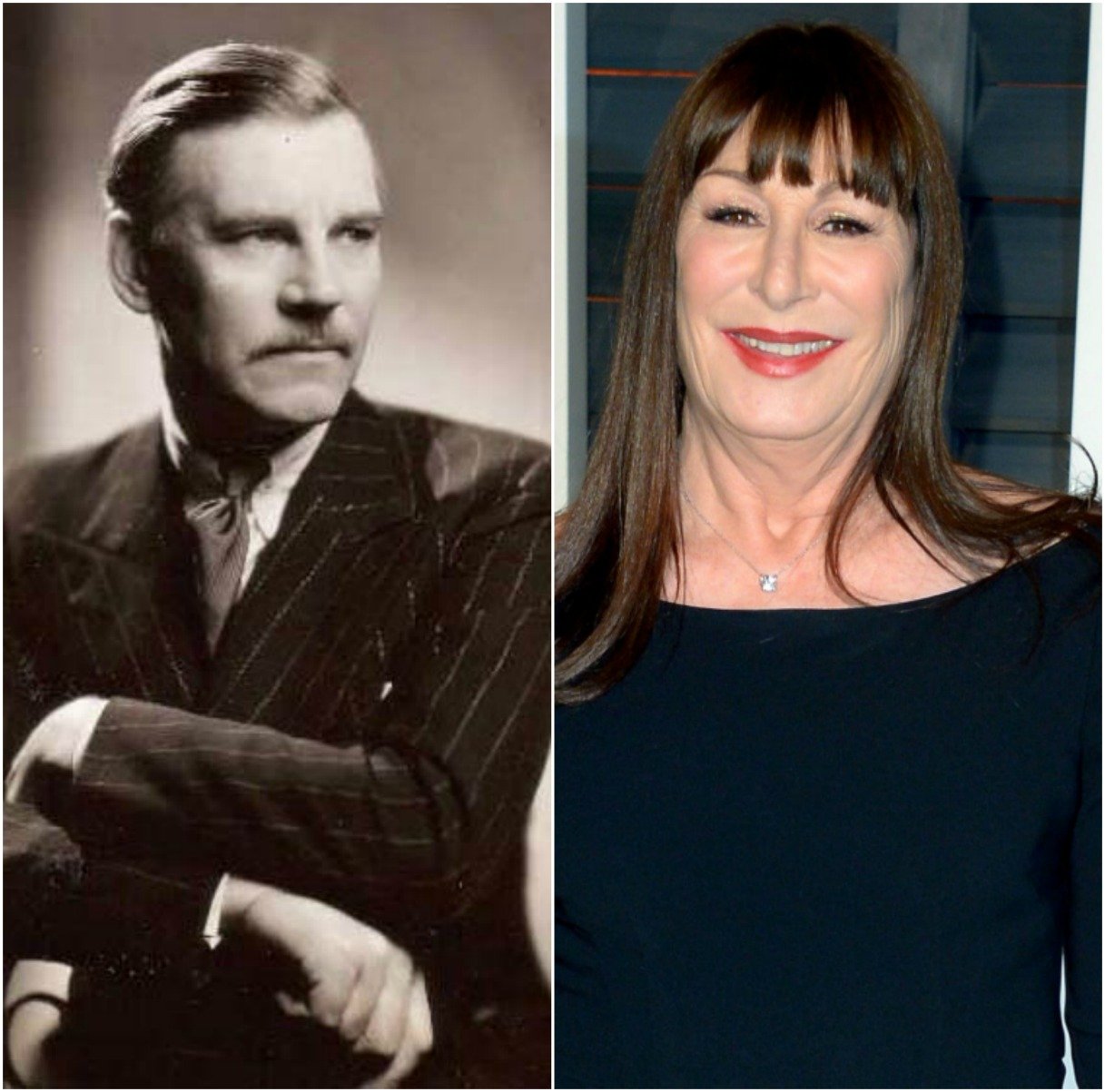 4. Chris Pine (Anne Gwynne)
Anne Gwynne was one of the most famous pin-up girls of the 40s. She was one of the first ever "scream queens" who became famous for her leading roles in horror films during that era such as House of Frankenstein and Weird Woman. Gwynne's grandson, Chris Pine, certainly inherited her good looks. Pine followed in his grandmother's footsteps and is now one of the hottest movie stars in Hollywood who is most famous for his recent roles in Wonder Woman and Star Trek.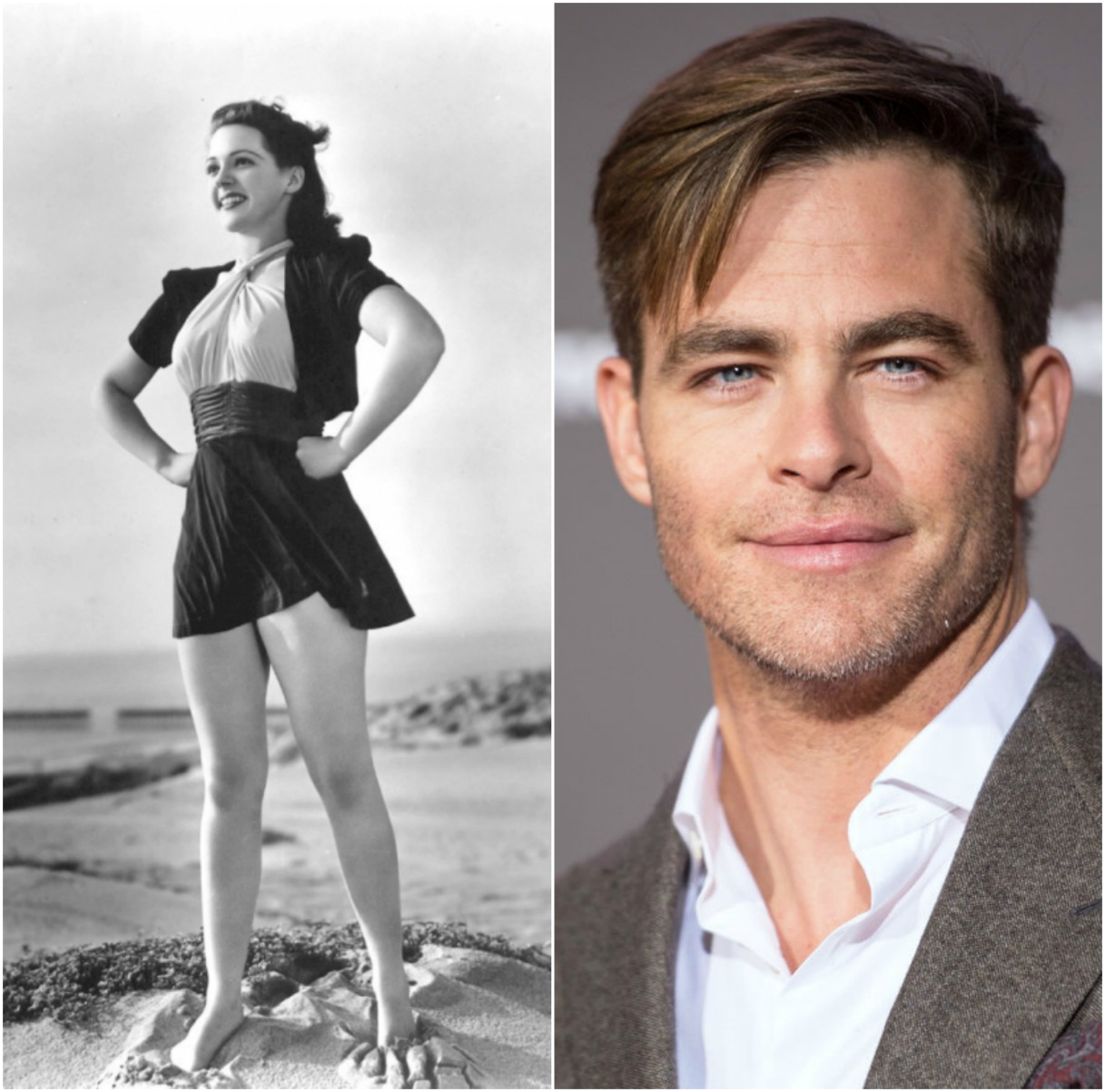 5. Drew Barrymore (John Barrymore)
Drew Barrymore is no unfamiliar name in Hollywood. Even before we were watching the stunning starlet on the big screen, the Barrymore family was already making quite the name for themselves. Drew's grandfather, John Barrymore, played big roles in classic films of the 20s and 30s such as Grand Hotel, Dr. Jeckyll and Mr. Hyde and Sherlock Holmes, just to name a few. Now John's granddaughter is considered an A-list celebrity herself, who nailed her first big acting role at the age of 7 in the movie E.T.
6. Conor Kennedy (Robert F. Kennedy)
Another Kennedy on this list is Robert F. Kennedy, or "Bobby." He was the brother of President John F. Kennedy and a US senator until his own assassination in 1968. Bobby's grandson is now all grown up with a bright future ahead of him. He is currently studying environmental science at Harvard, but you may know him best for dating Taylor Swift. Swift brought her $5 million mansion in Cape Cod right next to his family's summer home after only a couple months of dating.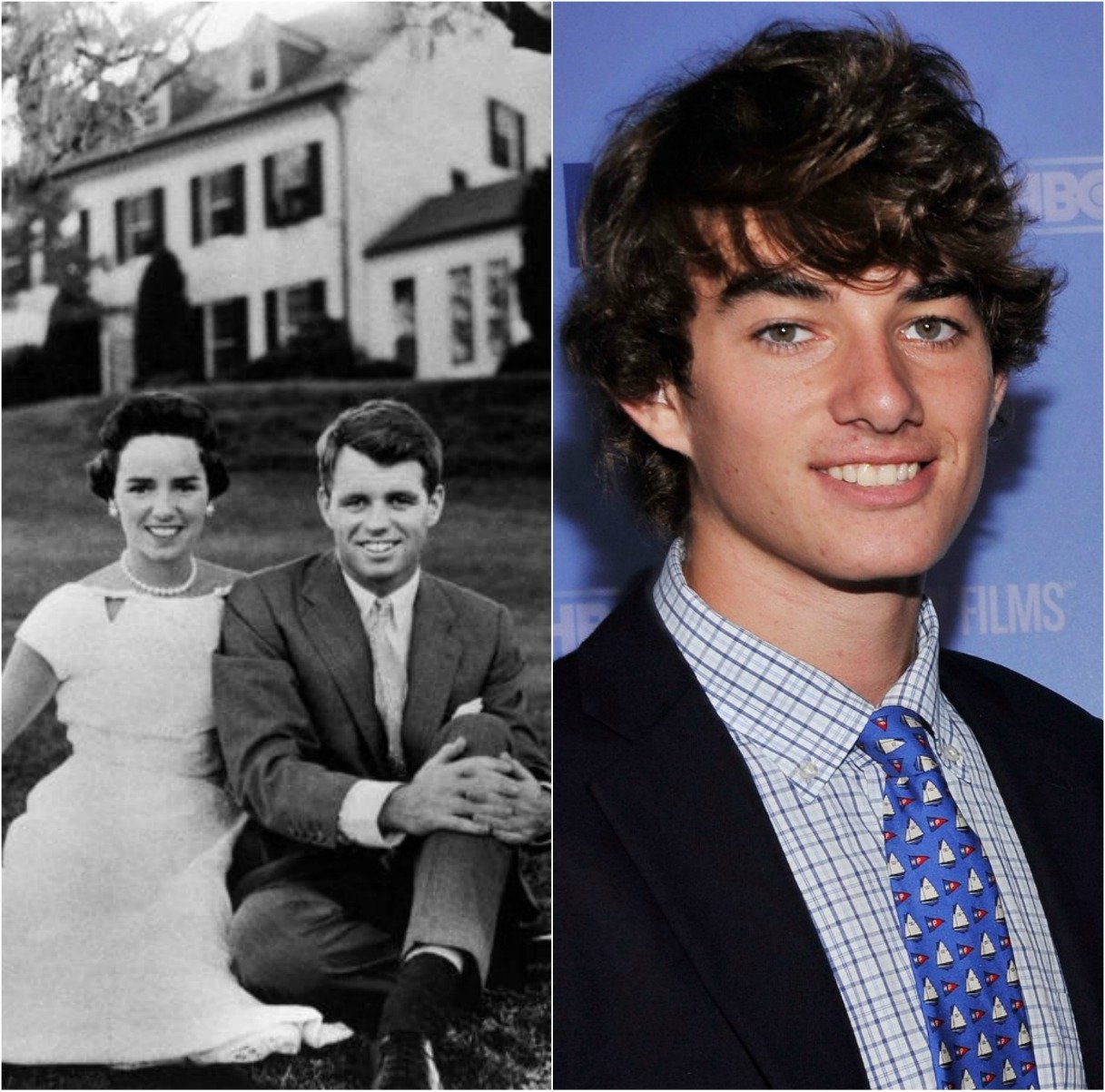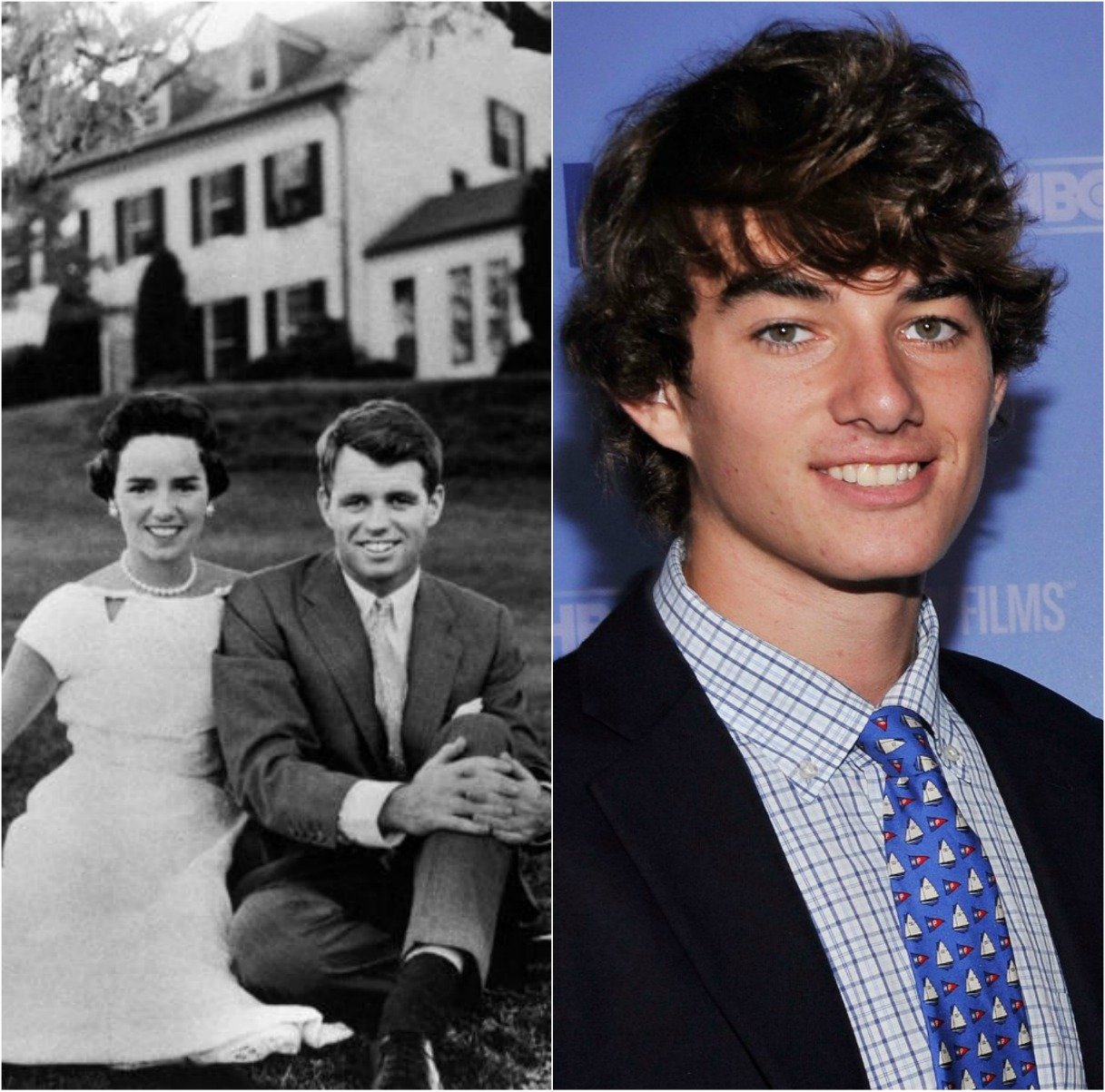 7. Charlotte Casiraghi (Grace Kelly)
Grace Kelly had a fairytale life. She went from being one of Hollywood's biggest movie stars to become Princess of Monaco after marrying into royalty in 1956. Her granddaughter, Casiraghi, is no different. The 31-year-old follows in her grandmother's charitable footsteps by raising funds for the Princess Grace Foundation, which provides scholarships and fellowships for aspiring artists in theater, film, and dance. She, like her grandmother, is living a life of royalty and is ninth in line to the throne of Monaco.
8. Rose Kennedy Schlossberg (Jacqueline Kennedy Onassis)
Jacqueline Kennedy Onassis is known for being one of the most stylish and beautiful first ladies in history. Jacqueline, who was also known as "Jackie O" was married to President John F. Kennedy until he was assassinated in 1963. Jackie's granddaughter, Rose Kennedy Schlossberg, holds almost a striking resemblance to her iconic grandmother. The 29-year-old doesn't only share her stunning looks but also her ambition. A Harvard graduate and comedy actress in her own web series, Rose is a force to be reckoned with.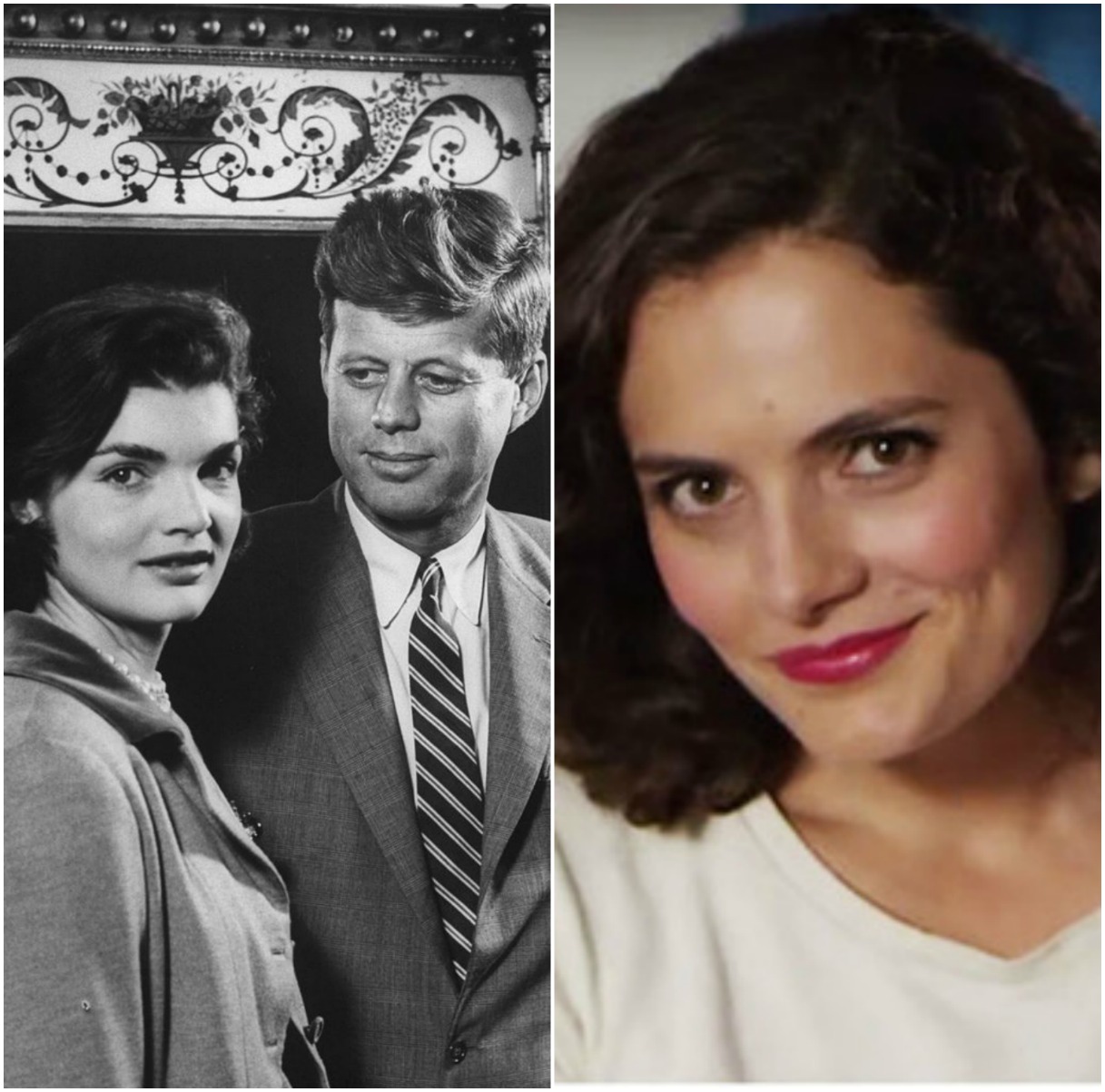 9. Ethan Peck (Gregory Peck)
Gregory Peck is probably most known for his iconic portrayal of Atticus Finch in the film, To Kill A Mockingbird. Gregory's grandson, Ethan Peck, made a name for himself as an actor in several TV shows, including the TV adaptation of 10 Things I Hate About You. In the ABC Family show, Ethan played the character of Patrick Verona, who was first portrayed in the film version by the late Heath Ledger.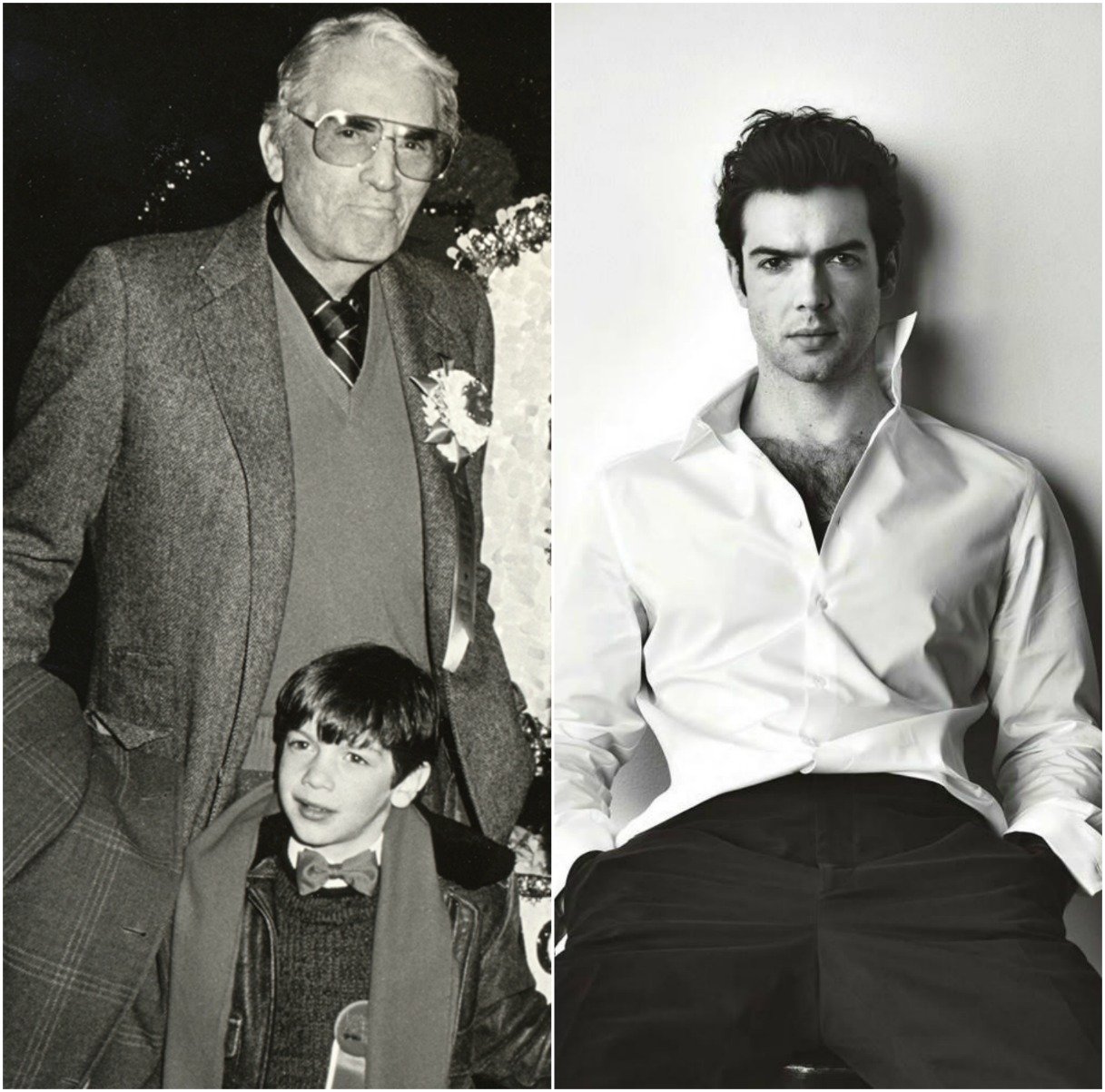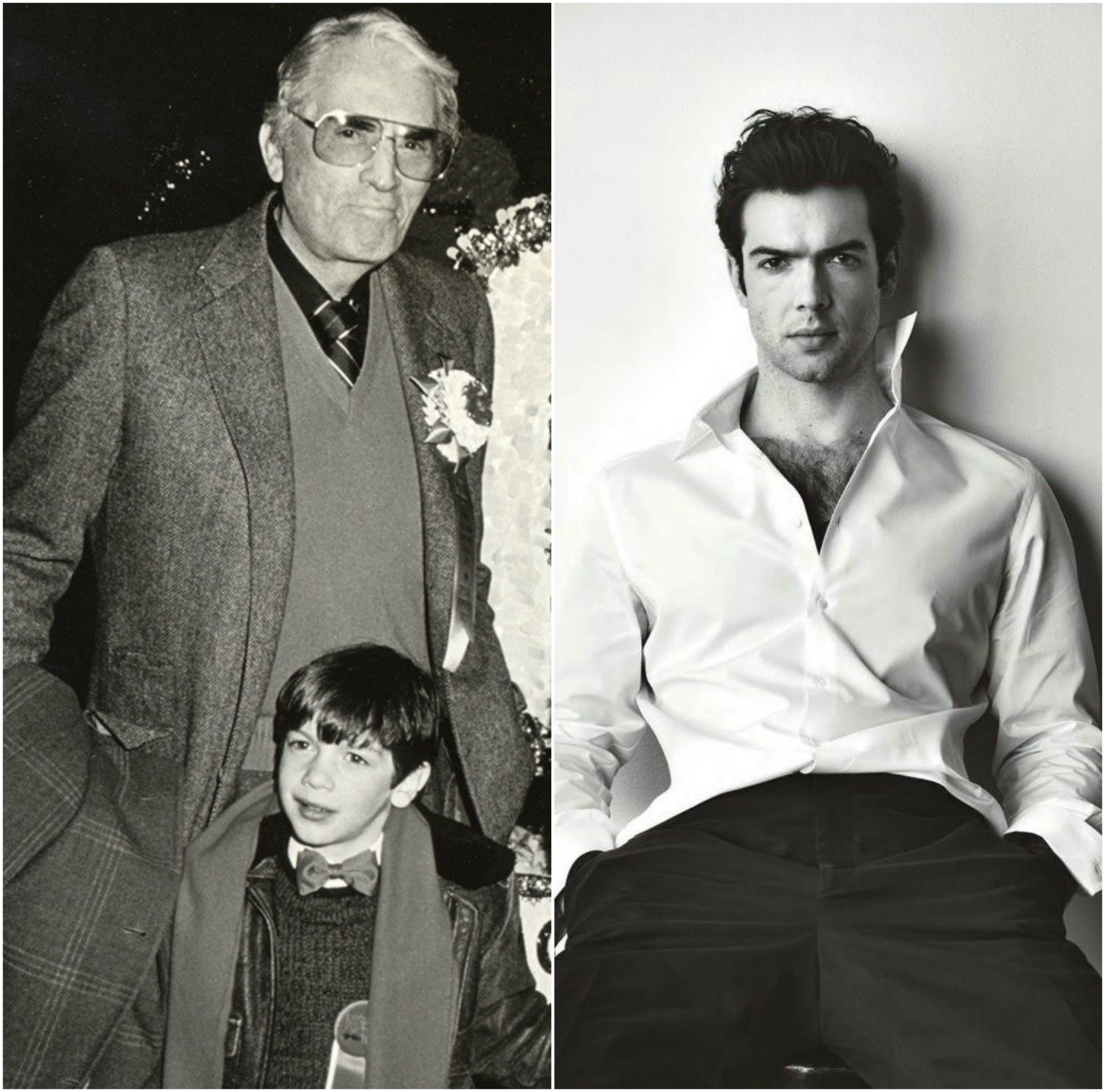 10. Sean Flynn (Errol Flynn)
The handsome Aussie-born actor Errol Flynn made it big in Hollywood during the 30s and 40s. He was known for his romantic roles that he would often play alongside the gorgeous movie actress, Olivia de Havilland. Flynn's grandson, Sean Flynn, is an actor himself and was most well known for his role on the Nickelodeon show, Zoey 101. Since Zoey 101, the 28-year-old has been focusing less on acting and more on his guitar and songwriting skills.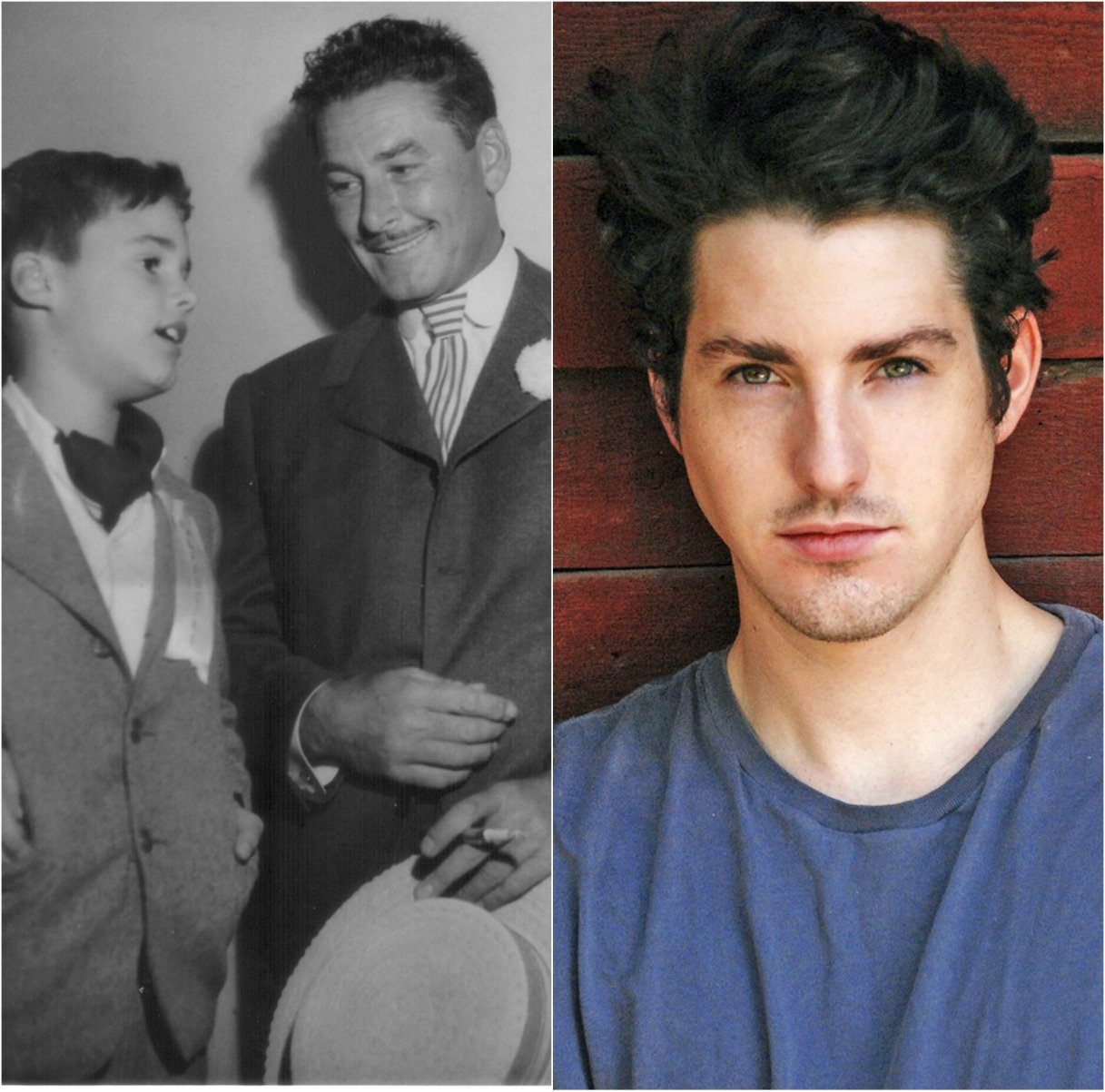 11. Clark James Gable (Clark Gable)
Clark Gable or "The King of Hollywood," who peaked in the 30s and 40s, starred in roles that often portrayed rebellious or carefree characters. He was most well known for his legendary performance of Rhett Butler in the classic film, Gone With the Wind. Gable unfortunately never got to meet his son or his grandson, Clark James Gable. Clark James shares his grandfather's name and handsome looks. He is currently working as a model and TV host for the reality show, Cheaters.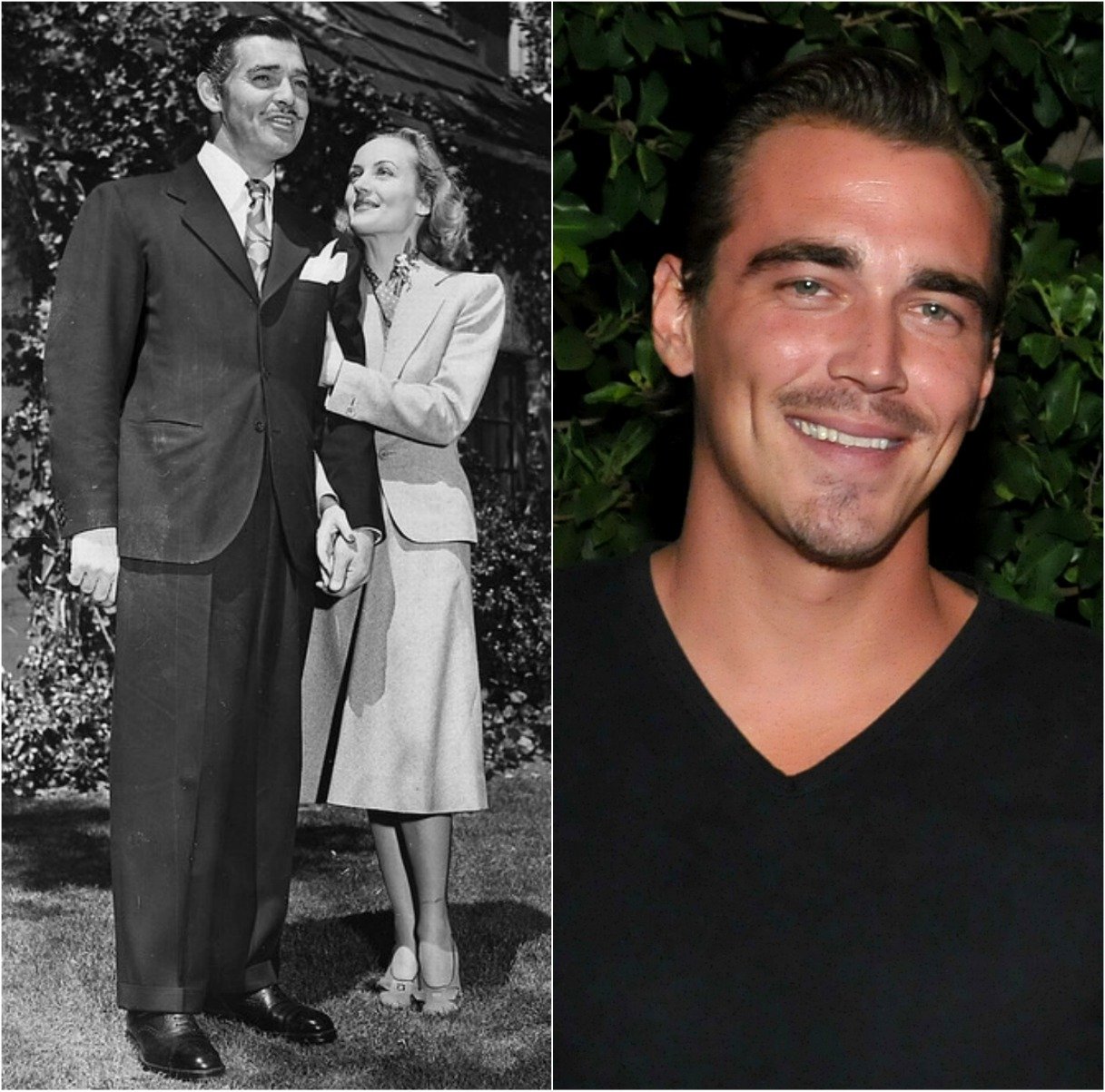 12. Bridget Fonda (Henry Fonda)
Henry Fonda was an actor who started his career on Broadway until he paved his way to Hollywood. He is most well-known for his performance as Tom Joad in The Grapes of Wrath which gained him an Academy Award nomination. Fonda's granddaughter, Bridget Fonda, has since retired from acting but played roles in films such as The Godfather Part III and Single White Female. She is now keeping her and her family out of the limelight.