7. The Yacht Captain Claims Wagner Pushed Wood Overboard And Left Her In The Water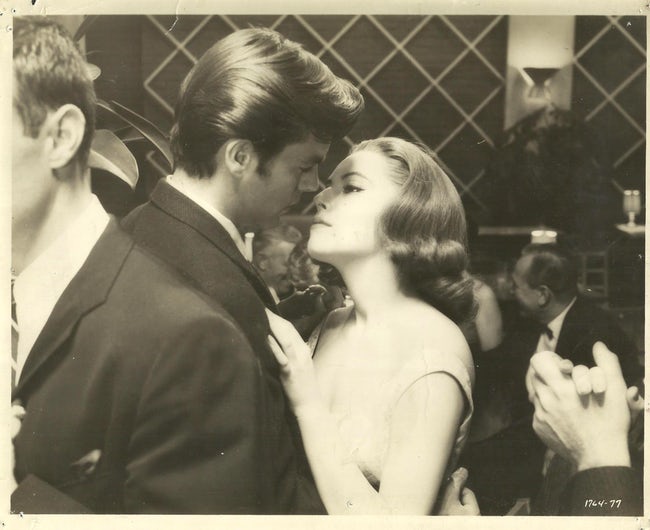 Dennis Davern told 48 Hours and the Today Show in 2013 he initially lied to authorities about what happened that night. He now blames Wagner for Wood's death. Wagner, who has never been charged, claims to have had nothing to do with it. Lana Wood, Natalie's sister, told author Suzanne Finstad that Davern called her one night when drunk to confess Wagner had a hand in Natalie's drowning.
As Lana told Finstad in recordings made for her 2001 book Natasha: The Biography of Natalie Wood:
"He said it appeared to him as though [Wagner] shoved her away and she went overboard. Dennis panicked and [Wagner] said, 'Leave her there. Teach her a lesson.' Dennis said he was very panicky, that he was sitting and [Wagner] kept drinking and kept drinking.
"And he'd say, 'Come on, let's get her.' And he said [Wagner] was in such a foul mood, at that point, that he then shut up and was waiting for when, when are they gonna go to her rescue, until all the sound stopped."
Lana went on to say Davern doesn't think Wagner intended for Wood to drown, but he didn't do anything to help her. "Even if he did not kill her, which is what I understand the guy's saying, it was – you know, that it – it was an accident," Lana explained.
8. Wood Was Infatuated With Christopher Walken, And They May Have Had An Affair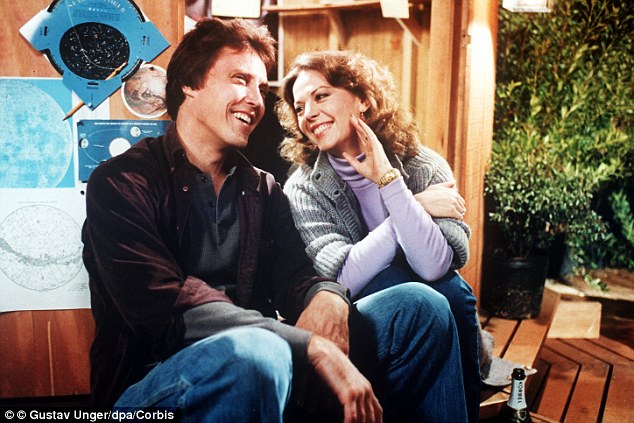 Wood and Walken starred together in the 1983 sci-fi thriller Brainstorm. Walken won a Best Supporting Acting Oscar two years prior to his role in The Deer Hunter and was a rising star in Hollywood. Robert Wagner was in his fifties, and although he made a successful transition to television with Hart to Hart in the 1980s, was certainly not as hot (fame-wise) as Walken at the time.
Davern claims Wood became infatuated with Walken while filming Brainstorm and openly flirted with him. "When they were in North Carolina together, rumors were going around about Chris Walken and Natalie, so [Wagner] went down there," Davern stated. "He had a few days off from Hart to Hart… but he wasn't about to make a fool of himself over this."
Natalie's sister Lana also thought Natalie had a thing for Walken. In her book Natalie: A Memoir by Her Sister she wrote, "I don't know if Natalie's [love affair] with Chris was imaginary or real, though my strong suspicion is that it was all in her mind and that perhaps she was only wishing it to be so."
Davern, who joined Wood, Wagner, and Walken for dinner the night Natalie died, claims that, throughout the meal, Wood "was definitely flirting with [Walken]. They were like all giggling and touching. She was excited by Christopher—here's this good-looking guy."
9. If She Had Taken Off Her Jacket, Wood May Have Survived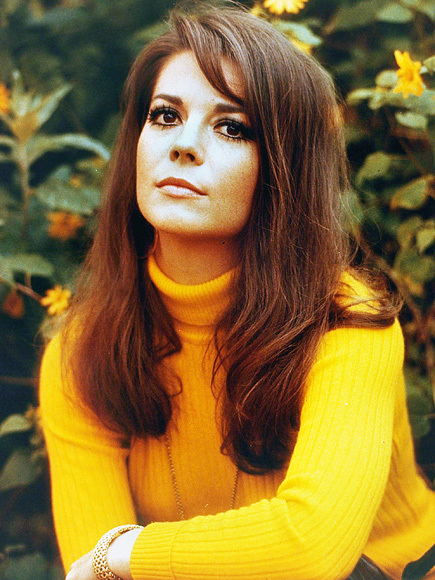 Wood's body was found about a mile south of her yacht, near an isolated cove called Blue Cavern Point, dressed like someone with no plans to go in the water. She had on a nightgown, knee-length wool socks, and a down-filled jacket. Her clothes were still wet 24 hours later, during an examination of the actress's body. The saturated weight of the wool jacket alone was between 30 and 40 pounds.
Experts believe the weight of the wool jacket likely caused Wood to drown. Some evidence suggests she was in the water and tried to climb into a dinghy, but the weight of the wet wool pulled her down. The actress's blood alcohol level may have impaired her ability to reason. If she had not been drinking, there's a chance that she would have realized she needed to take off the jacket in order to climb back into the dingy.
10. Natalie And Robert Had A Violent Fight That Night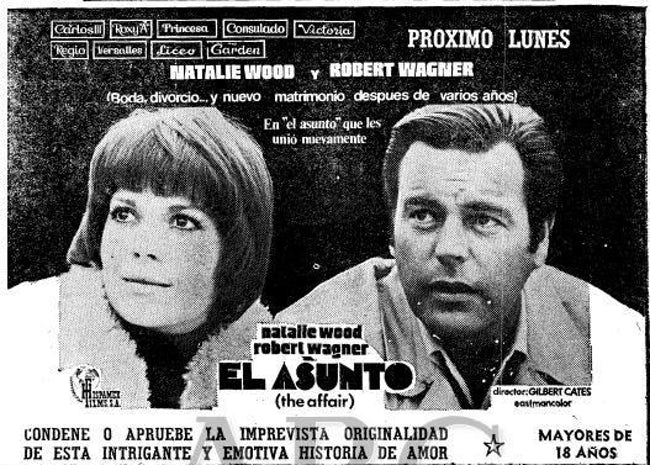 During a police interview, Davern said after the group returned to the boat following dinner, they continued to drink heavily. He described Wood's and Walken's behavior:  "So we're sitting there, and Chris and Natalie are giggling and carrying on, the same as before, totally forgetting that me and [Wagner] are there. I'm saying to myself, 'Oh my God, this is getting to be too much right now.'"
"All of a sudden," Davern says, "[Wagner] grabbed a bottle of wine and smashes it right on the table in front of them. Glass goes flying all over."
"'Jesus Christ,' [Wagner] says to Christopher, 'what are you trying to do, fuck my wife?"
Davern said both Wood and Walken went to their separate rooms while he stayed with Wagner. Eventually, Wagner left to talk with his wife and he could hear the couple "fighting like crazy… I'd never in a million years seen them fight like that before. I just couldn't believe it… You know, stuff getting thrown around."
He added it was "so hot and heavy that it got carried out into the cockpit" at the rear of the yacht. Davern claims he next heard "the dinghy being untied—you can hear the ropes, the bowline being tugged on."
Davern then said he heard nothing, it became silent. When Wagner returned, Davern said he appeared "tousled, sweating profusely, as if he had been in a terrible fight, an ordeal of some kind." The two men continued drinking together before Wagner went to check on his wife at around 1:30 am. It was then Wagner told Davern Natalie was missing.
This testimony contradicts what Davern said many years later, though both stories articulate the same basic idea: Wood and Wagner had a huge fight, he drove her away and turned his back on her in favor of alcohol. Of course, they all did drunk, and maybe high on pills, it's unclear how accurate any account of the night would be from any of the individuals involved.
11. Christopher Walken Didn't Make A Public Statement Until Two Years After the Incident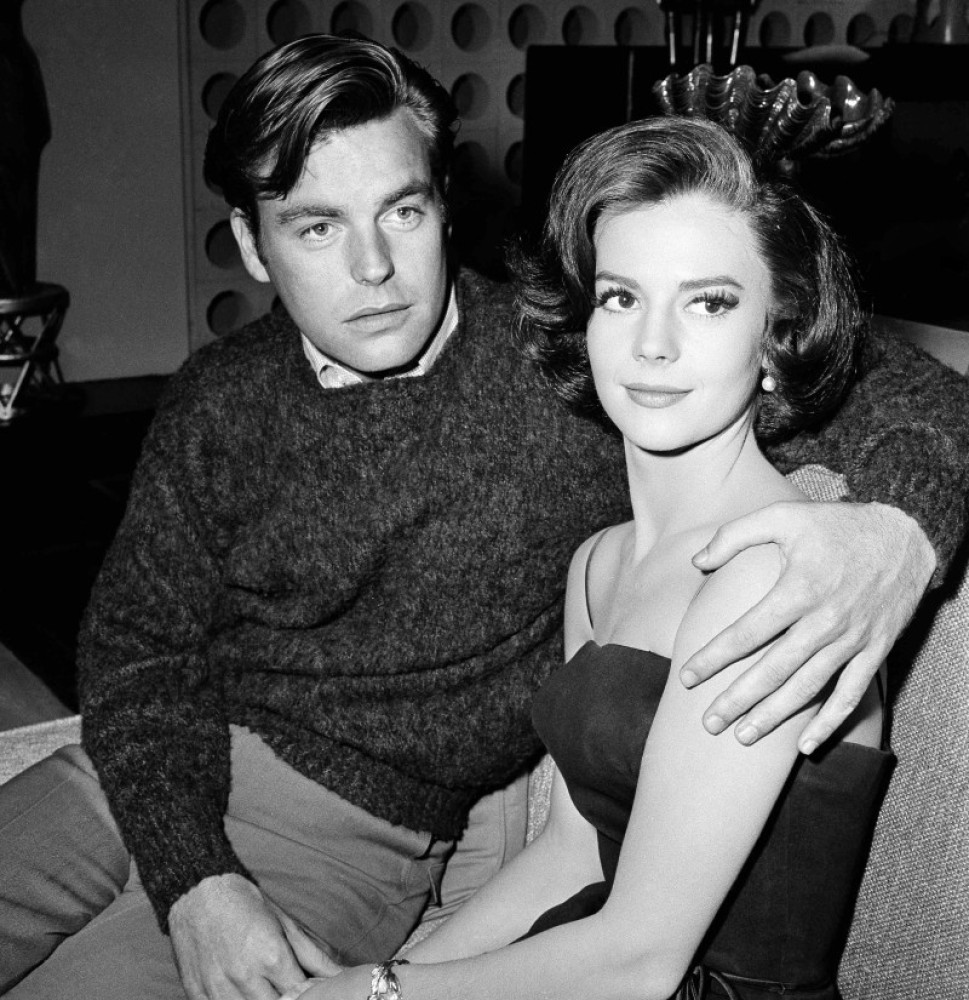 Walken kept completely silent following Wood's death. Two years after the incident, he finally spoke, in a clear effort to stop all the rabid speculation. "The people who are convinced that there was something more to it than what came out in the investigation will never be satisfied with the truth. Because the truth is, there is nothing more to it. It was an accident."
Walken's police statement contradicts this and falls in line with Draven's accusations of Wagner's involvement in Wood's death. According to Walken's testimony, Wood leaving the boat was the result of two days of fighting and drinking from the couple.
When Wood's case was reopened in 2011, the actor once again opted to stay silent. When asked how he felt about the case reopening, he replied, "I don't know."
12. The Public Will Probably Never Know What Happened to Wood The Night She Drowned
Christopher Walken, Robert Wagner, and Captain Davern three different accounts to police investigators about the night Wood died. Despite the varying testimonies, the police concluded two weeks later it was a case of accidental drowning. Duane Rasure, from the Los Angeles County Sheriff's Department, Homicide Bureau, was brought in to investigate. He believes in the most probable theory that Wood slipped while trying to retie the dingy to the yacht, which begs the question, what was she doing in the dinghy in the first place, especially given her abiding fear of water.
Rasure admits he can't be sure what really happened. However, the former detective doesn't think Wagner had anything to do with Natalie's death. He told CBS during an interview on 48 Hours in 2012 there was no evidence of foul play. He said, "It was an accidental drowning, she just happened to be a famous movie star. She was a small lady. She drowned in short time, I'd say."
Rasure further stated he doesn't believe Davern's amended version of events. "He's just made himself to look good in his book." (Davern published Goodbye Natalie, Goodbye Splendour in 2009). "And obviously, he's trying to sell a book and make money off of it. And I think that's the whole purpose of his writing this book."
There are, in fact, glaring issues with Davern's log of events. He admittedly lied to the police the first time around, then totally changed his story. Besides selling a book about Wood's death, he has also sold his story to various news outlets, and made an embarrassing appearance on Geraldo Rivera's "Now It Can Be Told" in 1992, where it became clear Davern's story might be compromised, as his version of the events of the night in question appear to change from publication to publication.
What really happened? Despite reopening the case decades later, police seem to be no closer today than they were in 1981. No one has been charged with Natalie Wood's death, and it doesn't' seem likely anyone ever will be.
Credits: ranker.com
Share this story on Facebook with your friends.