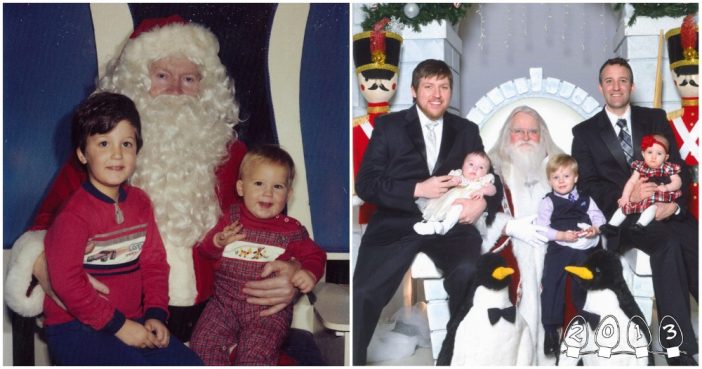 Posing with Santa is a holiday ritual most kids outgrow well before their high school graduation.
But brothers Martin and Mike Gray, now in their 30s, have been keeping the Yuletide dream alive for decades, getting their pictures taken with Saint Nick each year since 1980 — and counting.
In the years since Mike's fateful first photo, styles have (quite obviously) changed, presidents have come and gone, and both men have started their own families. (Look out for some bright-eyed new additions in the final photos below.) But their commitment to the series — and its inspiration — has been gloriously consistent.
While they may have gotten some funny looks, waiting in line for Santa as grown men, their reasons for keeping up the tradition goes beyond humor.
"We have an amazing mother and we [do] it for her truly without hesitation… to show [her] how much she means to us," Martin told HuffPost. "If you have a chance to do something sweet for your mom, it shouldn't matter if there is a bit of embarrassment involved."
That's the kind of holiday spirit you can take with you anywhere.
1980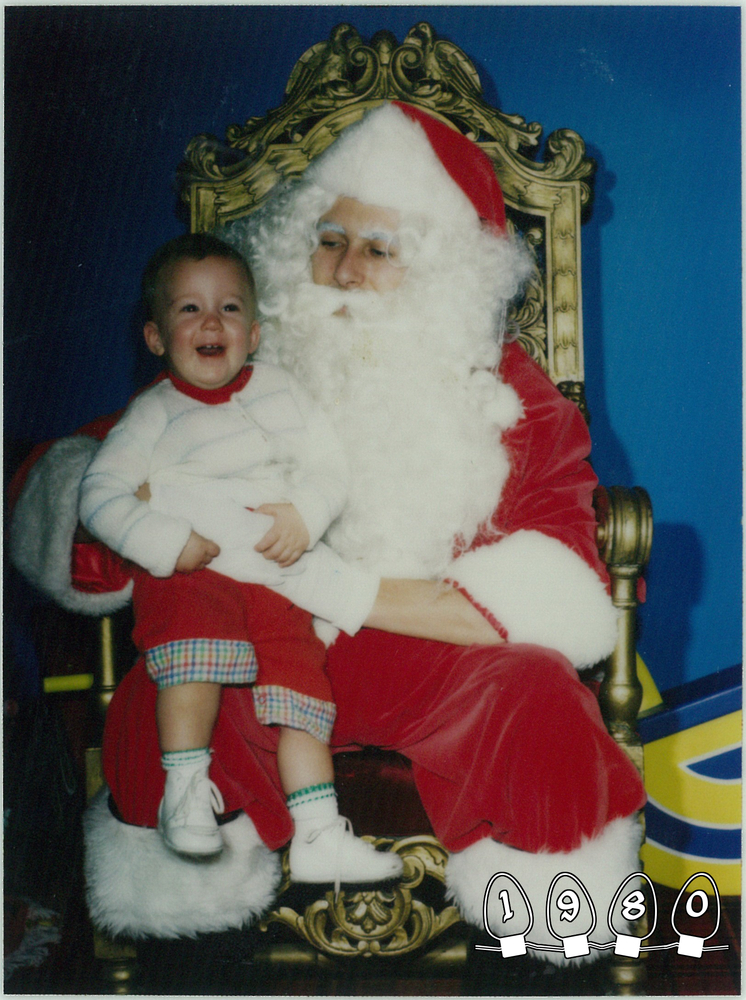 1981
1982
1983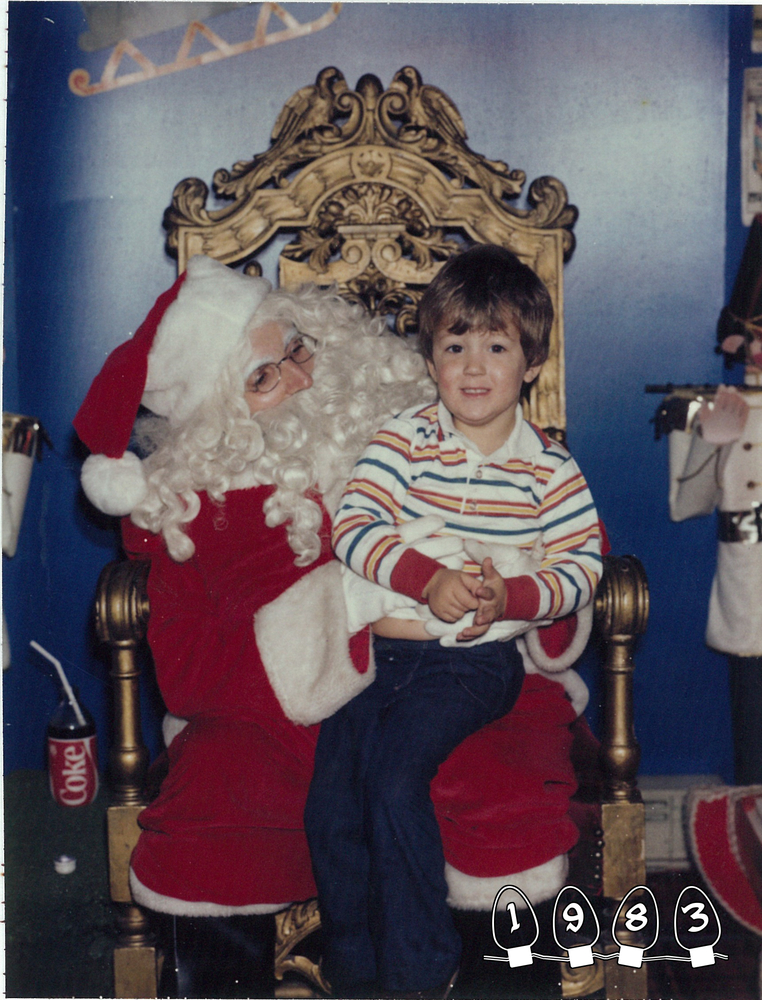 1984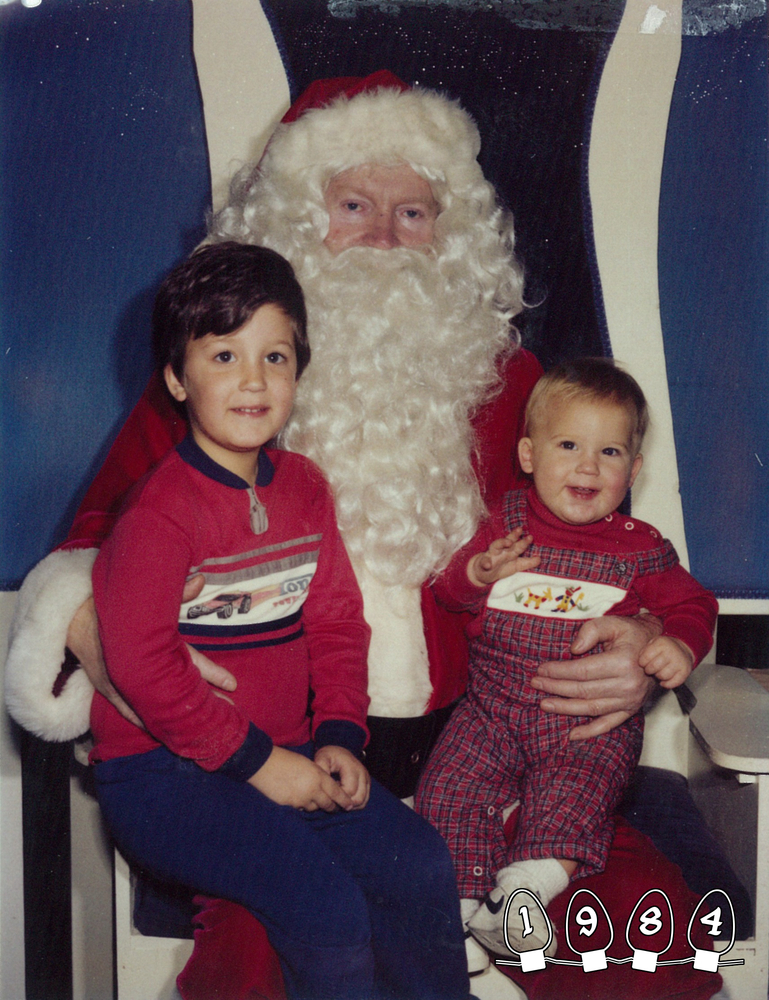 1985
1986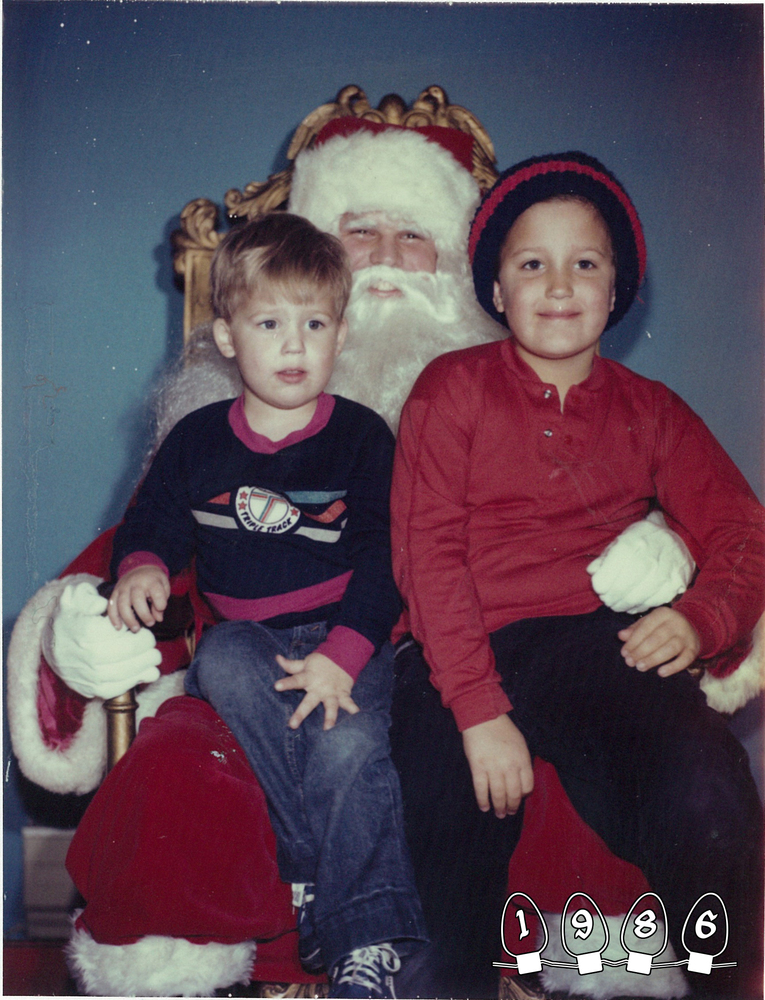 1987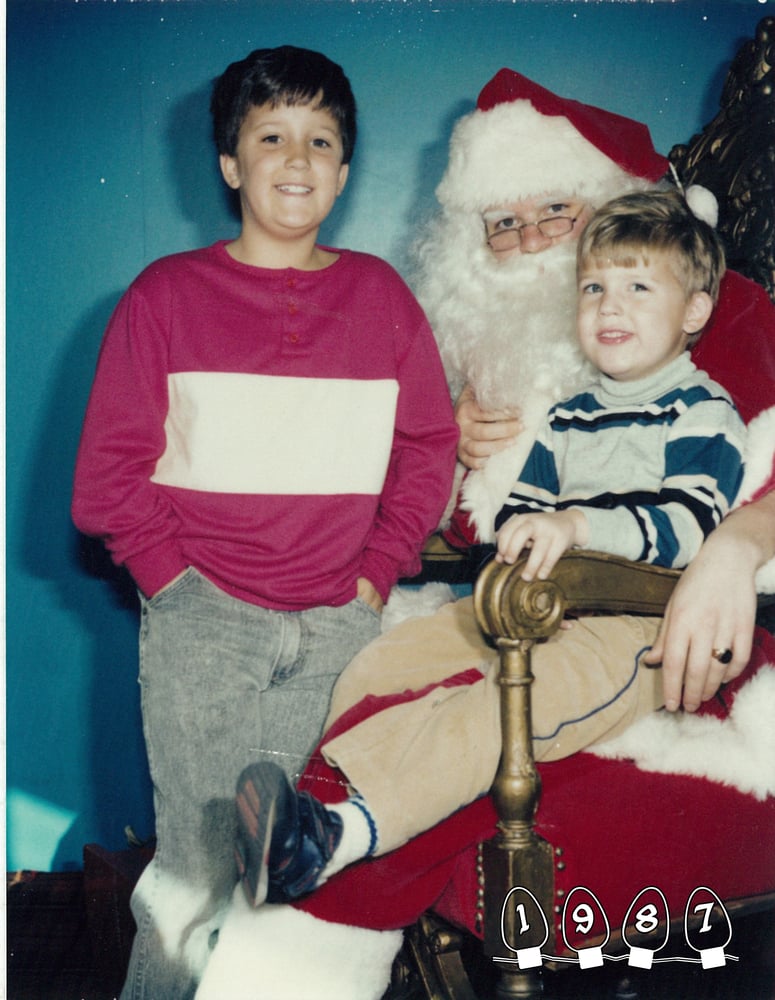 1988
1989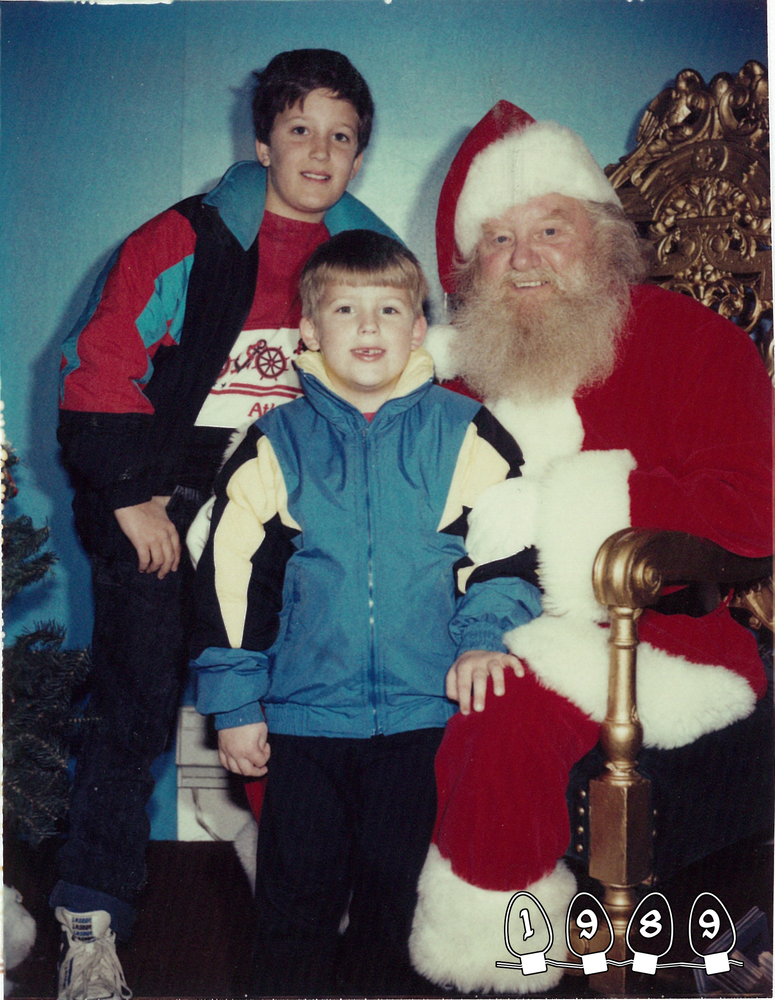 1990
1991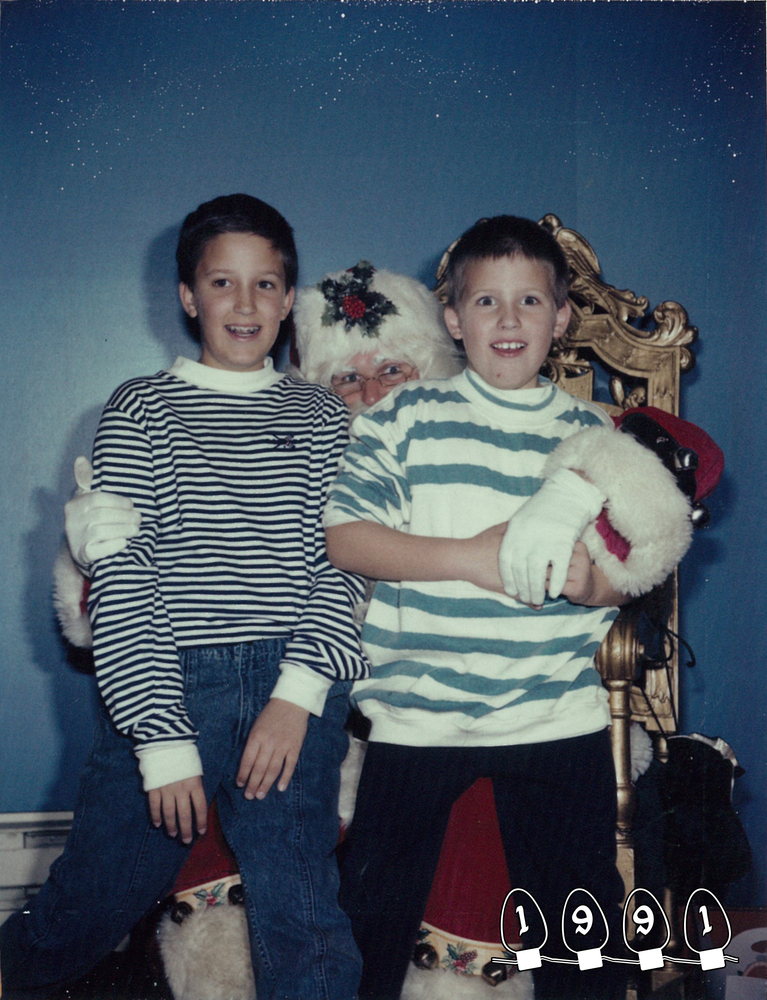 1992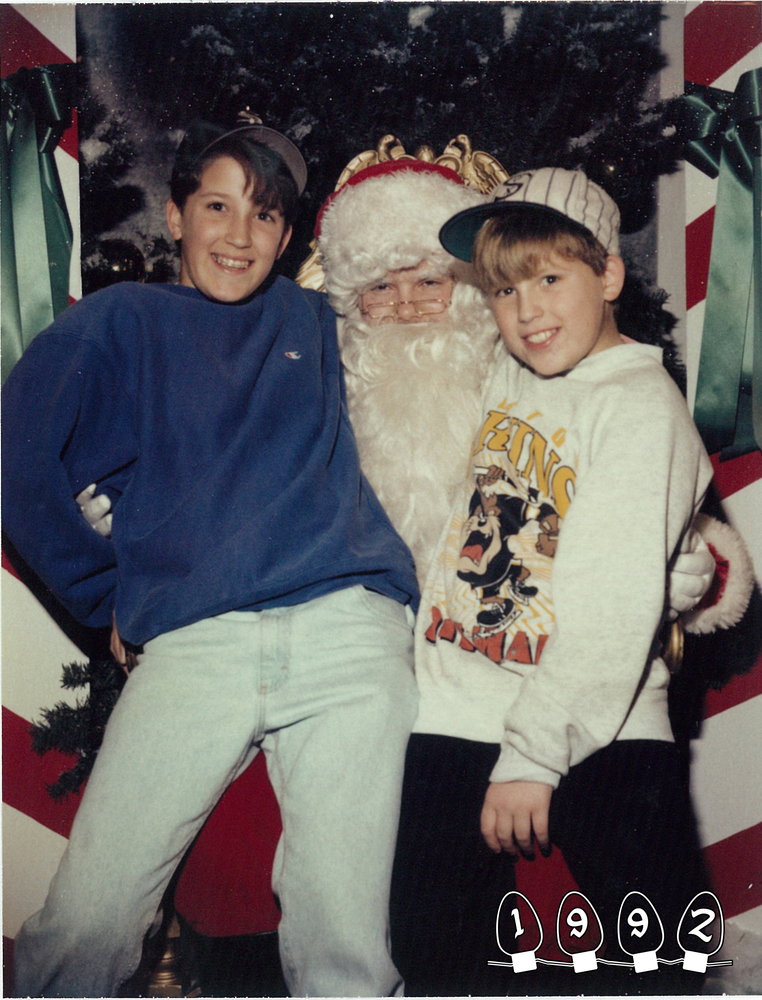 1993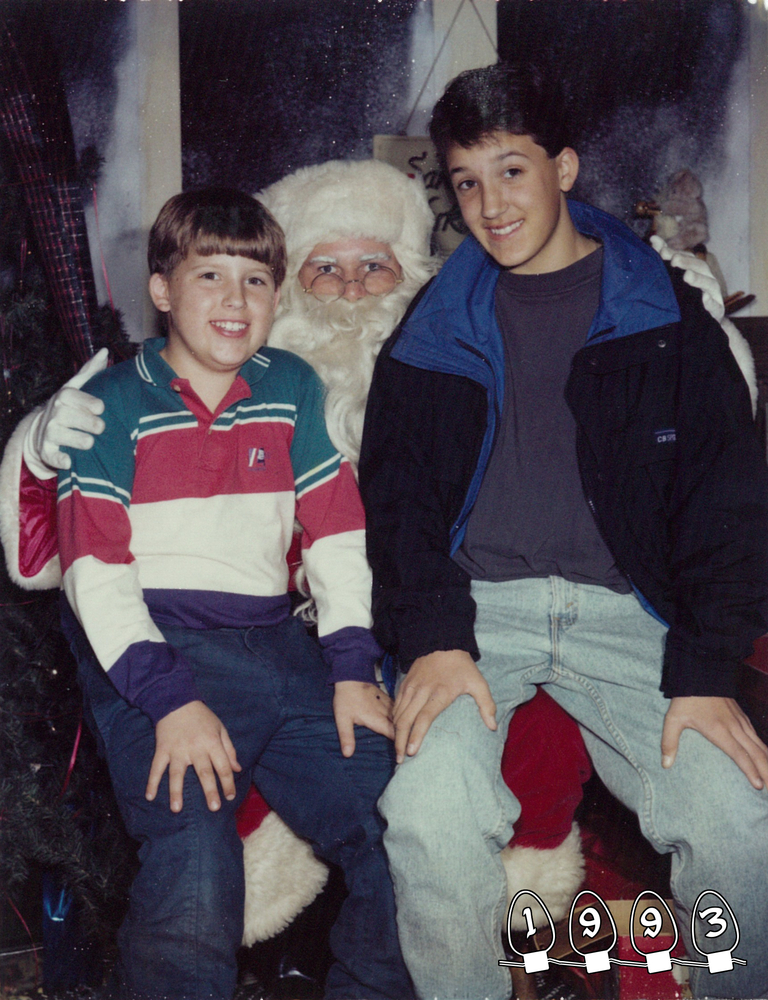 1994
1995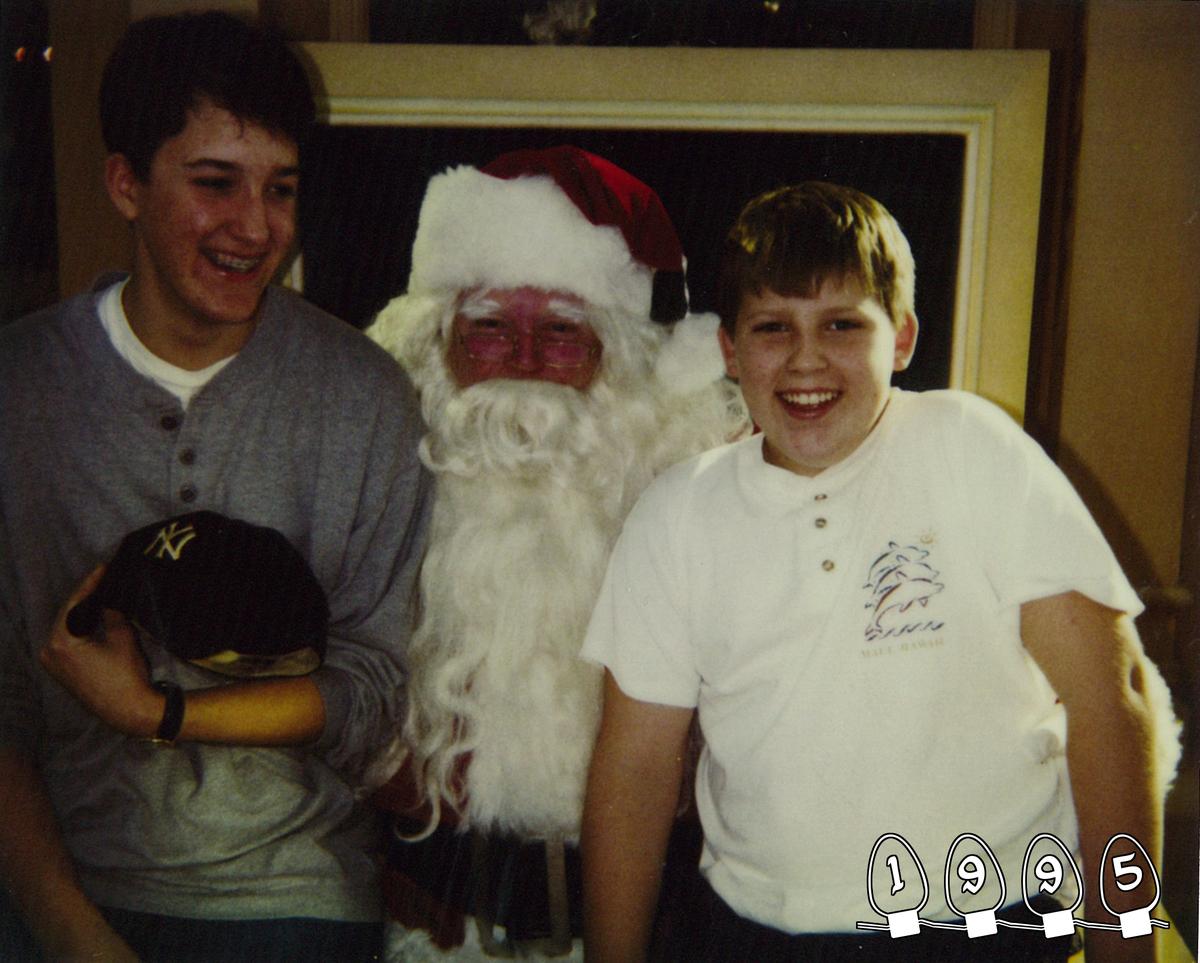 1996
1997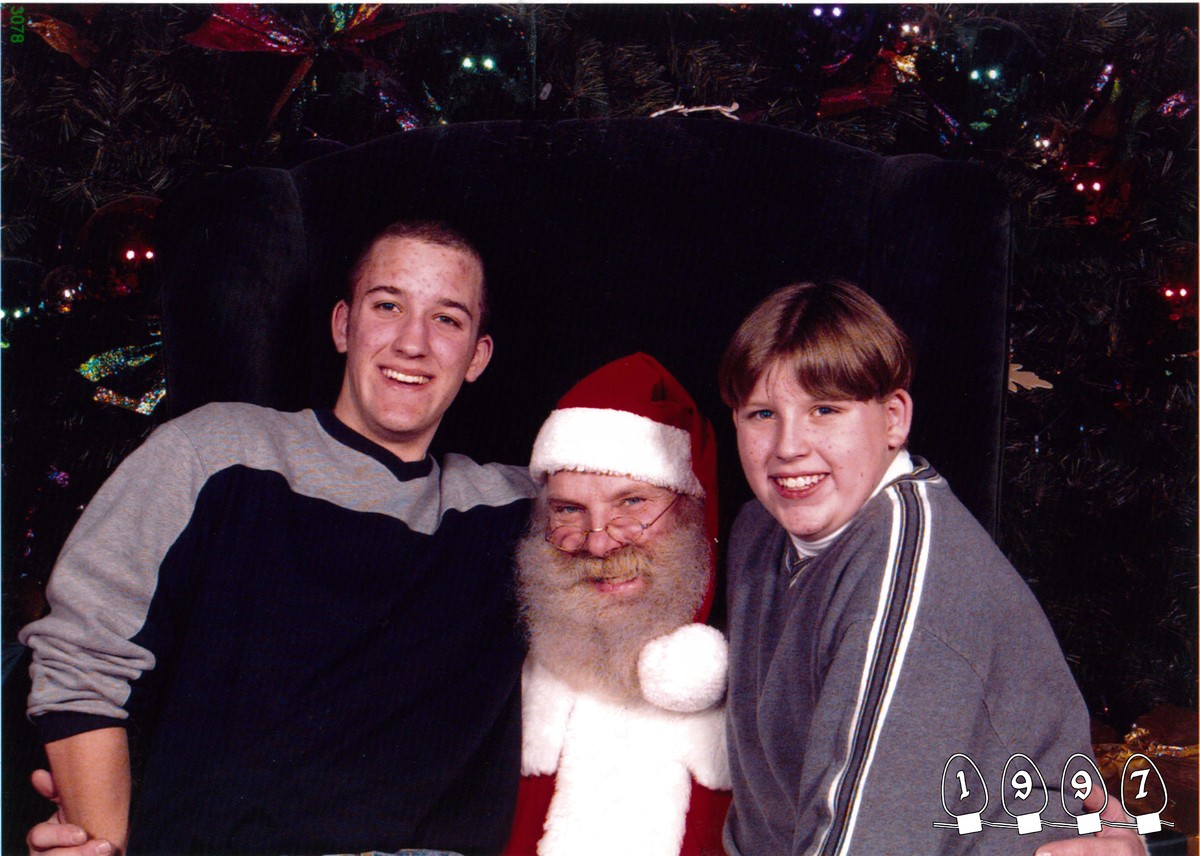 1998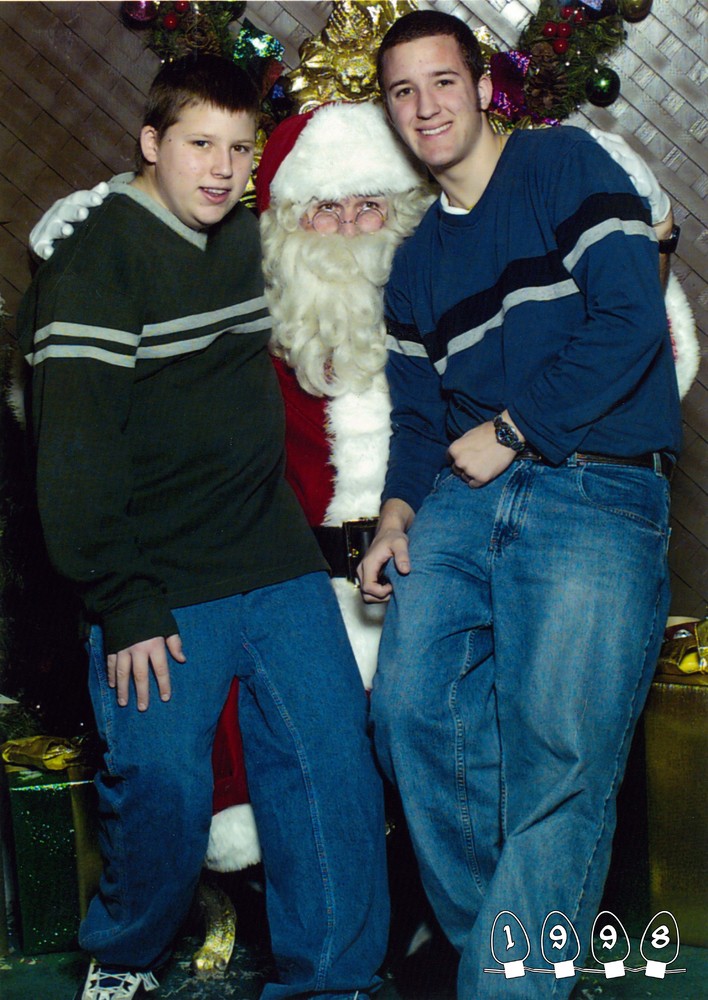 1999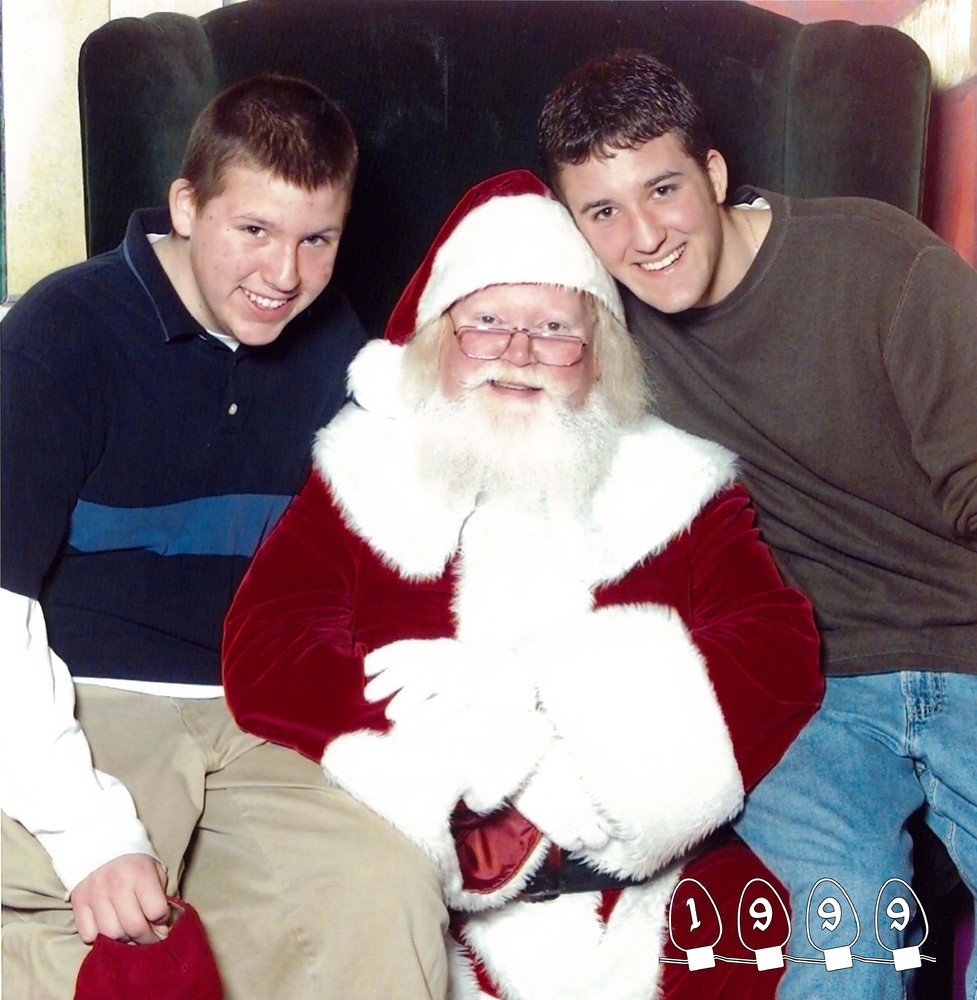 2000