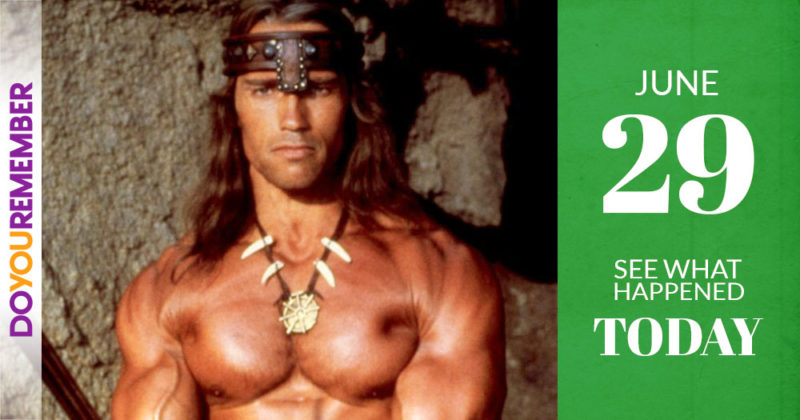 "Born Today"
Lily Rabe (33)

Charlamagne Tha God (35)

Katherine Jenkins (35)

Nicole Scherzinger (37)

Zuleikha Robinson (38)

Bret McKenzie (39)

Judith Hoag (47)

Jamie Deen (48)

Melora Hardin (48)

Emily Skinner (48)

Matthew Weiner (50)

Amanda Donohoe (53)

Sharon Lawrence (54)

Maria Conchita Alonso (58)

Fred Grandy (67)

Richard Lewis (68)

Gary Busey (71

)

Robert Evans (85)

Cara Williams (90)

Little Eva (RIP)
"Died Today"
Jayne Mansfield (

Born

: April 19, 1933 /

Died

: June 29, 1967)

Tim Buckley (Born: February 14, 1947 / Died: June 29, 1975)

Bob Crane (

Born

: July 13, 1928 /

Died

: June 29, 1978)

Lana Turner (

Born

: February 8, 1921 /

Died

: June 29, 1995)

Rosemary Clooney (

Born

: May 23, 1928 /

Died

: June 29, 2002)

Joel Siegel (

Born

: July 7, 1943 /

Died

: June 29, 2007)
"Movies"
Click on the movie title to watch it's trailer.
"Music"
1957 – Buddy Holly recorded the song "Peggy Sue."

1959 – Dick Clark announced that he was teaming up with Irvin Feld to stage a series of Dick Clark Caravans.

1959 – "Personality" by Lloyd Price reached #1 on the R&B chart.

1961 – Del Shannon was at No.1 on the UK singles chart with 'Runaway.' His only UK No.1 and the first of 14 UK Top 40 hits.
1964 – Touring Australia The Beatles played two shows at the Festival Hall, Brisbane. Over 8,000 fans had waited until after midnight to greet the group as they landed at Brisbane Airport.

1966 –  Neil Diamond made his national television debut on the ABC television show American Bandstand.

1968 – Aretha Franklin urged people to "Think" with her third week at #1 on the R&B chart.
1968 – A free concert was held in London's Hyde Park with Pink Floyd, Jethro Tull, Tyrannosaurus Rex and Roy Harper. This afternoon concert was the first free festival to be held in Hyde Park. The concert was held to coincide with the release of Pink Floyd's second album, A Saucerful of Secrets.

1968 – Pink Floyd's second album "A Saucerful of Secrets" was released.

1968 – The Small Faces started a six week run at No.1 on the UK album chart with Ogden's Nut Gone Flake. A concept album with a round cover designed to look like a tobacco tin.

1969 – The Jimi Hendrix Experience played their last concert on the last day of the Denver Pop Festival.

1970 – Chicago released the single "25 Or 6 To 4".

1973 – Ian Gillan left Deep Purple after a concert in Japan.

1974 – Charles Aznavour was at No.1 on the UK singles chart with 'She', the French singers only UK No.1.
1974 – Neil Peart replaced John Rustey on drums for Rush.

1974 – Gordon Lightfoot scored his second #1 as "Sundown" hit the top spot in the country.

1976 – Jefferson Starship released their album Spitfire.

1978 – David Bowie played the first of three nights on his Low / Heroes world tour at Earl's Court in London, England.

1984 – Bruce Springsteen kicked off the first leg of his Born in the USA Tour with a three night run at the Civic Center in St. Paul, Minnesota. Springsteen would play a total of 156 shows ending on October 2, 1985 in Los Angeles.

1985 – David Bowie and Mick Jagger recorded a version of the Martha Reeves and the Vandellas 1964 hit 'Dancing In The Street.' for the forthcoming Live Aid fundraising event. The single went on to become a No.1 UK hit.

1985 – Bryan Adams remained at #1 with "Heaven"
1987 – Tiffany (Tiffany Renee Darwish) released her self-titled debut album.

1991 – Jason Donovan had his third UK No.1 single with 'Any Dream Will Do' a song written by Andrew Lloyd Webber and Tim Rice for the 1968 musical Joseph and the Amazing Technicolor Dreamcoat.

1991 – Paul Abdul commanded the top spot with "Rush, Rush" for a third week in a row. 

1991 – Cher had the top album in the U.K. with Love Hurts.

1993 – Aerosmith released their single "Cryin'."
1996 – Toni Braxton had a huge double-sided #2 smash with "You're Makin' Me High" and "Let It Flow".




1999 – Art of Noise released "The Seduction of Claude Debussy".
"TV/Radio Today"
1932 – "Vic and Sade" debuted on NBC radio.

1936 – The Empire State Building television transmitter was used to demonstrate high definition television (343 lines) to RCA's Licensees.

1955 – BBC-TV transmitted "Life with the Lyons" for the first time.

1956 – Elvis Presley sang "Hound Dog" on The Steve Allen television show.
1960 – BBC Television Centre in West London opened.

1966 – Neil Diamond made his national television debut on the ABC television show American Bandstand.

1970 – NBC aired the "Liza Minnelli Special."

1994 – Oasis made their debut on BBC TV's Top Of The Pops performing their new single 'Shakermaker'.

2010 – Larry King announced he would be ending his CNN program "Larry King Live" in the fall.
"Other Important Events…"
1888 – Professor Frederick Treves performed the first appendectomy in England.

1897 – The Chicago Cubs scored 36 runs in a game against Louisville, setting a record for runs scored by a team in a single game.

1901 – The first edition of "Editor & Publisher" was issued.

1925 – Marvin Pipkin filed for a patent for the frosted electric light bulb.  

1941 – Joe DiMaggio got a base hit in his 42nd consecutive game. He broke George Sisler's record from 1922.
1953 – The Federal Highway Act authorized the construction of 42,500 miles of freeway from coast to coast.

1954 – The Atomic Energy Commission voted against reinstating Dr. J. Robert Oppenheimer's access to classified information.

1956 – Marilyn Monroe and Arthur Miller were married. They were divorced on January 20, 1961.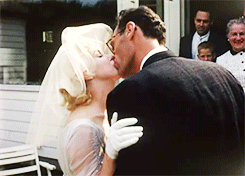 1969 – American soul singer Shorty Long drowned aged 29 after his boat capsized on the Detroit River in Michigan. Had the 1968 US No.8 single 'Here Comes The Judge.' He acted as an MC for many of the Motown Revue shows and tours.

1972 – The U.S. Supreme Court ruled that the death penalty could constitute "cruel and unusual punishment." The ruling prompted states to revise their capital punishment laws.

1975 – American singer songwriter Tim Buckley died of an overdose of heroin and morphine aged 28. Released nine albums including the 1972 release 'Greetings from L.A.' Buckley is the father of singer songwriter Jeff Buckley.

1976 –  Elvis Presley Boulevard was dedicated in Memphis, Tennessee.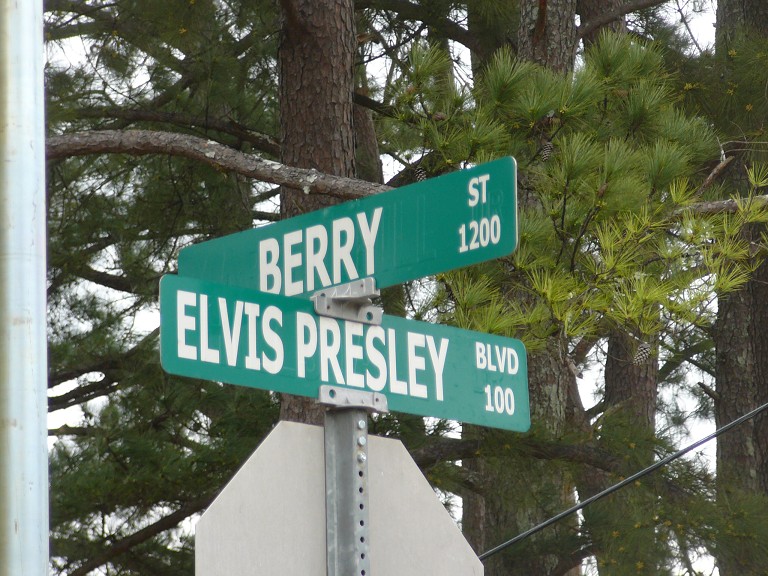 1978 – Peter Frampton broke his arm and cracked several ribs when he was involved in a car crash in the Bahamas.

1985 – John Lennon's 1965 Rolls-Royce Phantom V limousine, with psychedelic paintwork, sold for a record sum of $3,006,385, (£1,768,462) at a Sotheby's auction in New York.

1987 – Vincent Van Gogh's "Le Pont de Trinquetaille" was bought for $20.4 million at an auction in London, England.
1995 – The shuttle Atlantis and the Russian space station Mir docked, forming the largest man-made satellite ever to orbit the Earth.

1999 – Michael Jackson suffered severe bruising after falling over 50 feet when a bridge collapsed during a concert at Munich's Olympic stadium. He was singing 'Earth Song' at the time of the accident.

1999 – Leif Garret was arrested during a sting operation at an apartment in Los Angeles, CA. He pled guilty to drug possession on August 14, 1999.

2007 – The first generation Apple iPhone went on sale.