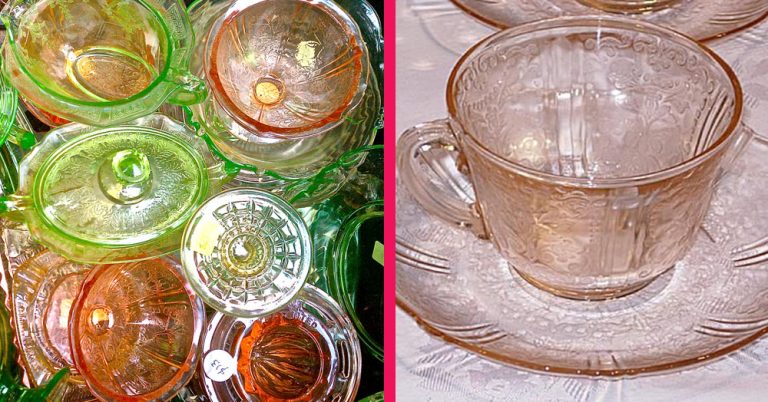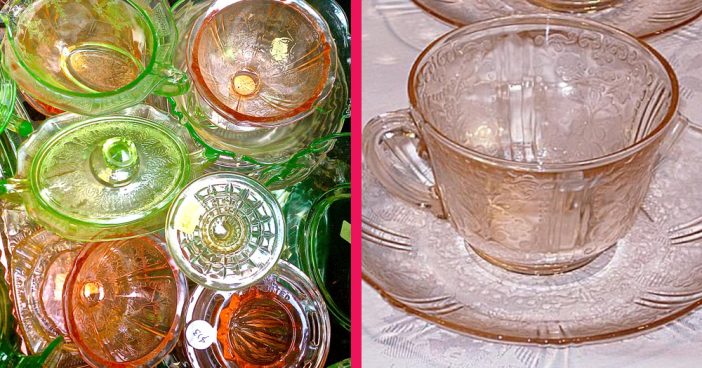 5. Unpopular Colors Have Become Sought-After Collectibles
Because of the short-run of hues like tangerine orange or "alexandrite," a lavender shade that appeared to change color in different light — like the candlesticks shown above — those have also become the most profitable finds for collectors, thanks to their rarity.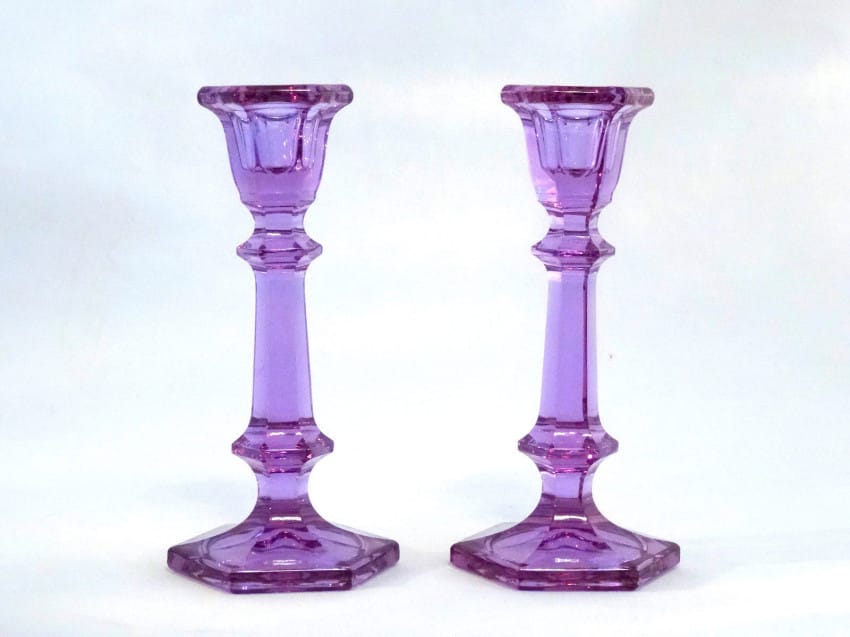 6. Yellow Was The Most Popular Color
This has made them the least profitable shade over the years, with collectors focusing more on glass that is colored pink, blue, and green. It's the reason you rarely see yellow or amber hues like the glasses shown above up for sale.
7. They Were Sometimes Sold By The Barrel
When they weren't being given away with the purchase of another item, they were usually sold in sets of at least six, like these lovely sundae glasses. Other vendors offered deals on however many plates, cups, and more they could stuff into a barrel.
On average, a family could purchase a dozen for less than $2.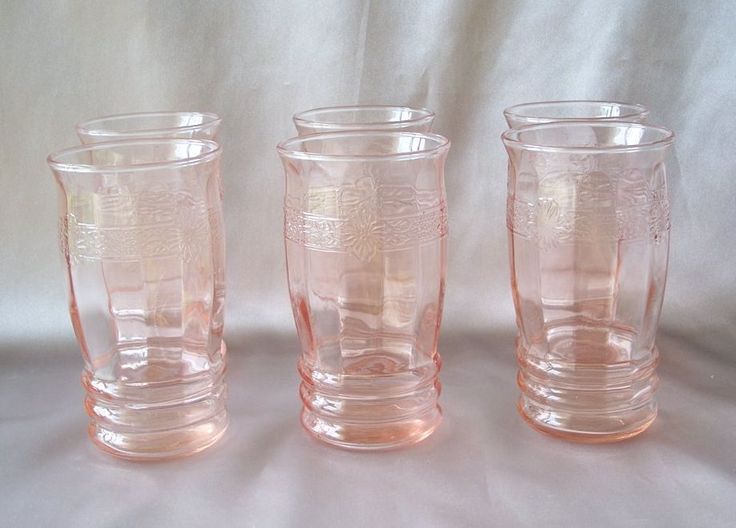 8. There Are Nearly 100 Major Patterns
As you can tell from the group of designs shown above, several companies like Jeannette and Anchor Hawking created roughly 92 of the most popular patterns found across the country between 1923 and 1940, according to the National Depression Glass Association.
A few of the most sought-after patterns today include Mayfair, American Sweetheart, and Royal Lace.