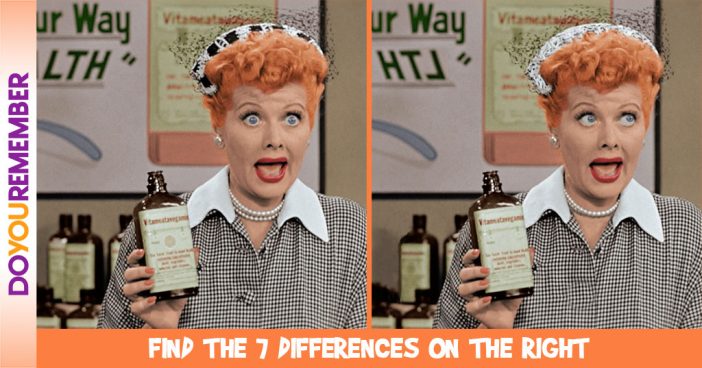 Vitameatavegamin
Vitameatavegamin is a fictitious health tonic imbibed by Lucy on the 1952 I Love Lucy episode "Lucy Does a TV Commercial". It is stated as an elixir containing concentrated "vitamins, meat, vegetables, and minerals". It promised to help people who are "tired, run-down, and listless".
Watch Lucy in this Clip
During filming, Lucy was actually drinking apple pectin out of the Vitameatavegamin bottle. Originally, the Vitameatavegamin was 11% alcohol, according to a rare picture seen here, but for production, it was increased to 23%. Vitameatavegamin was based on various patent medicines and nutritional supplements of the era; examples of well-known real-life elixirs of the sort included Geritol and Hadacol, iron and B-vitamin elixirs formulated in the mid-1940s that were then 12% alcohol.
The fictitious elixir is portrayed on multiple souvenir merchandise from cinnamon-flavored Vitameatavegamin candy, to cookie jars, to crocs.
Vitameatavegamin bottles were also seen in the Our Miss Brooks episode "Vitmin E-4" which focused on the gang at Madison High School bottling and selling a similar health tonic.
Credit: Wikipedia

SEE IF YOU GOT ALL OF THEM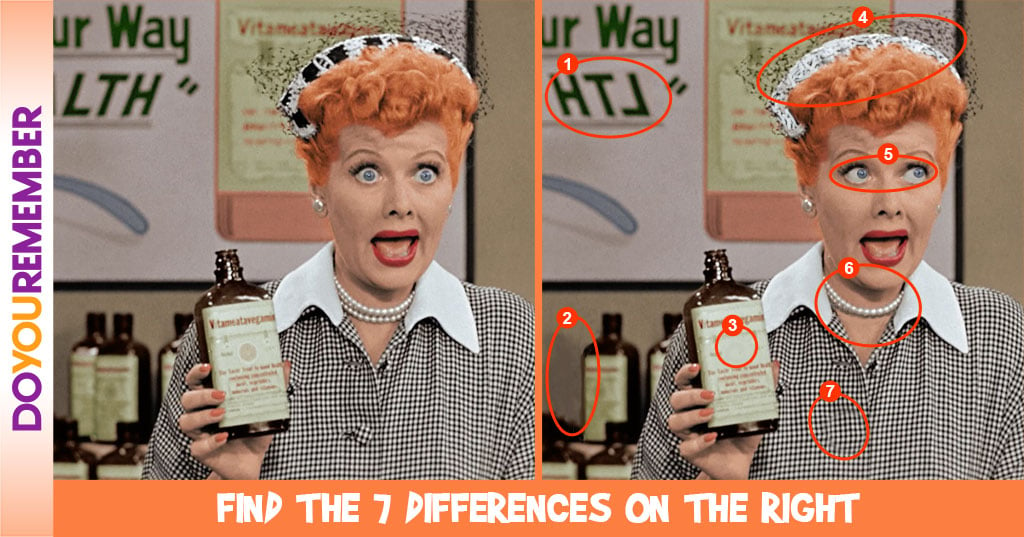 1. The Letters "LTH" are Backwards
2. There is a Bottle Missing in the Back
3. The Bottle She is Holding is Missing the Label's Seal
4. Lucy's Hat is Missing It's Pattern
5. Lucy is Looking towards the Right
6. Her Necklace is Missing a Row of Pearls
7. Lucy's Bottom Button is Missing