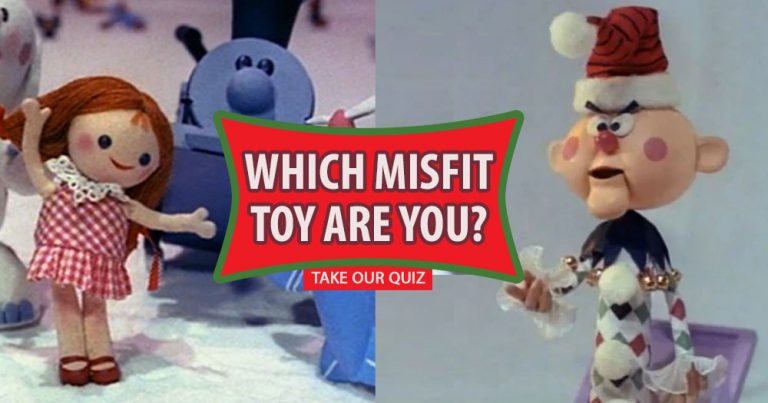 "Rudolph the Red-Nosed Reindeer" became a beloved Christmas time tradition ever since it first aired on television in 1964. The story was centered on Rudolph's struggle to find his place among Santa's other reindeer, but inadvertently introduced adorable and unforgettable characters from The Island of Misfit Toys. The toys, including an abandoned doll and a Jack-in-the-box with the wrong name, were foolishly rejected by their owners and makers. Despite their imperfections, they were some of the best toys a kid could have. Play the quiz to see which misfit toy you are!
Which toy are you? Please post your results in the comments.
If you have any suggestions for new games please let us know. We're always looking for new ones and sometimes our best games actually come from our amazing fans. If we use your game, we'll make sure to credit you. Thanks for playing!
Source: Christmas-specials.wikia.com, wikipedia.com