Whether your first memories of the beauty parlor were tagging along while your mom went to have her hair set or getting your hair and makeup done for a school dance, there's no mistaking the familiar sight of a group of women waiting to have their hair finished while excitedly chatting away.
A woman sits under a chrome-plated hair dryer, 1928.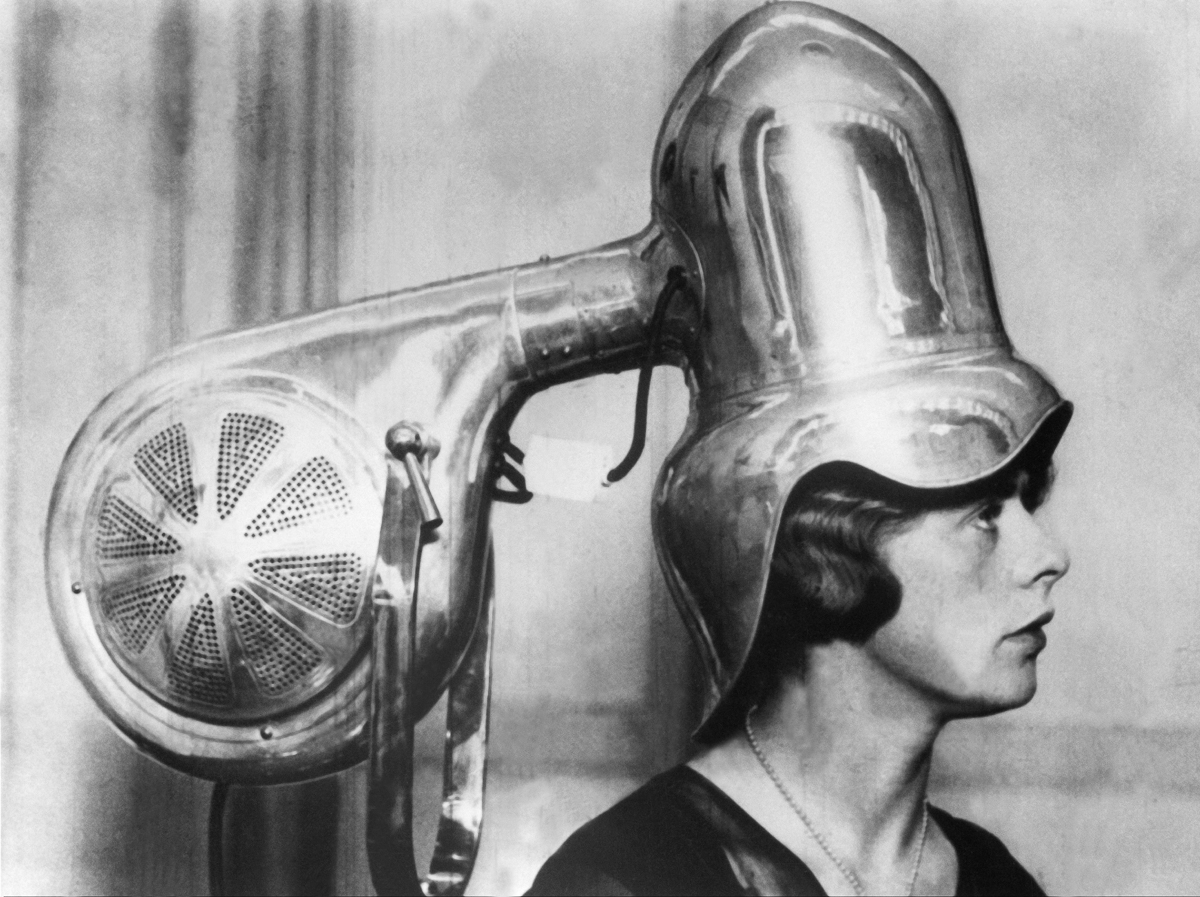 Woman in Beauty Parlor, 1928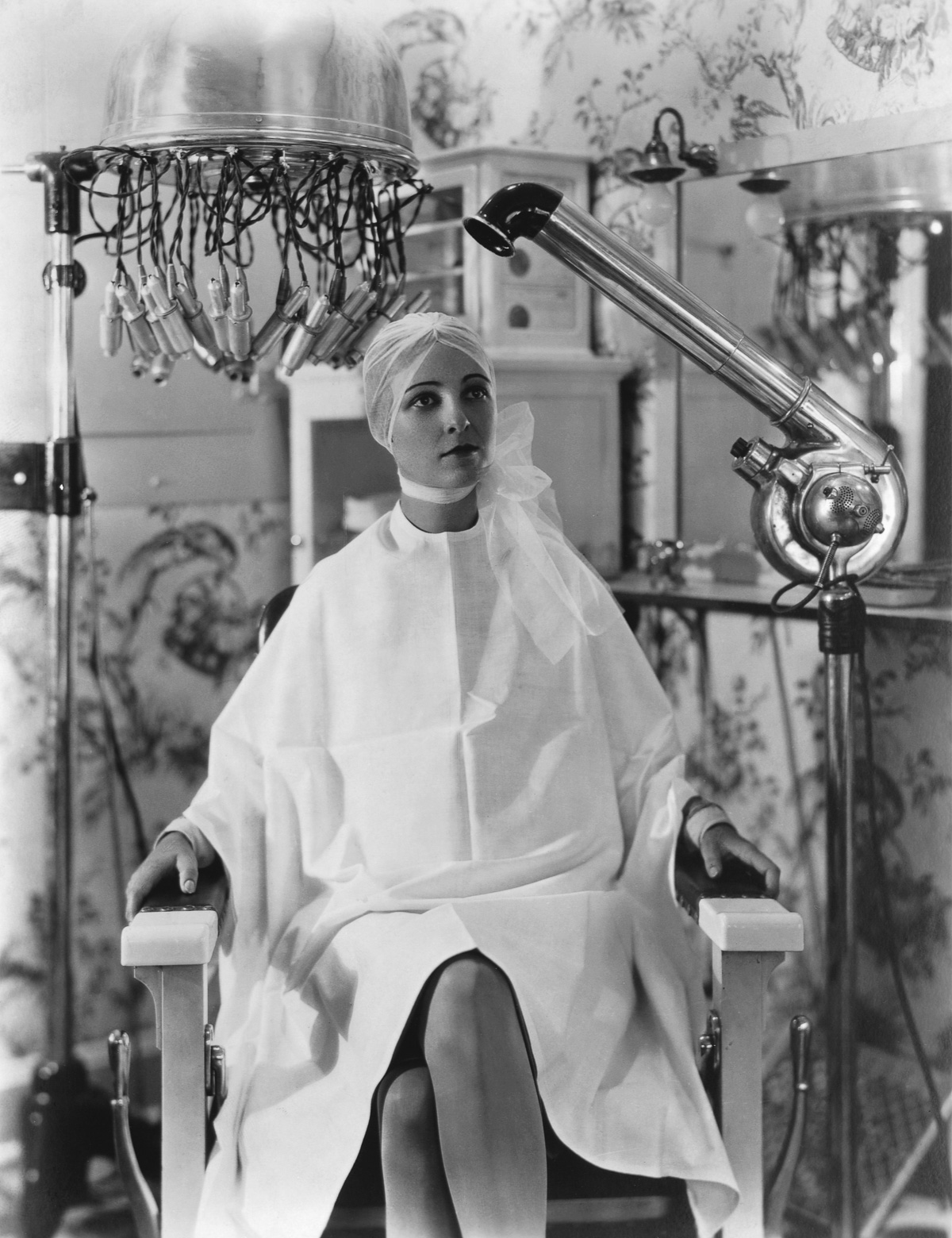 A stylist uses a freestanding dryer to blow dry a client's hair with controlled precision at the Hairdressing Fair of Fashion in London, 1929.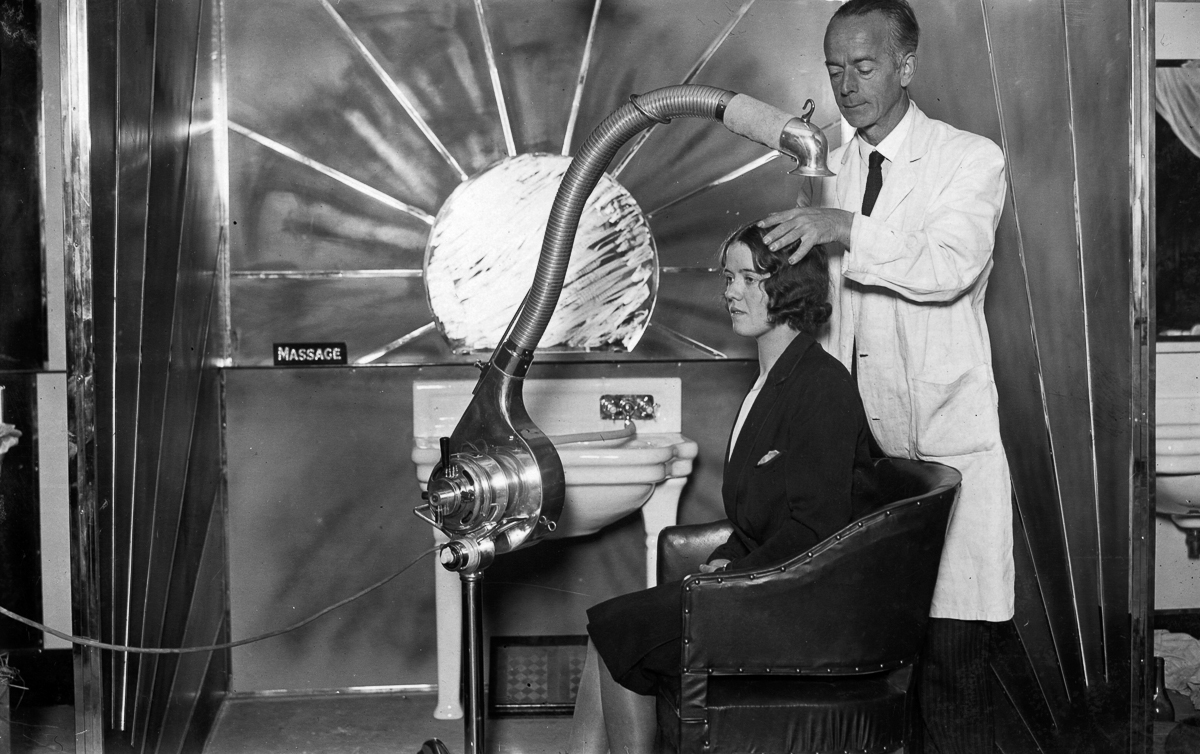 The English boxer Phil Scott is now Hairdresser in Thornton Heath / London. 18th September 1930.
A woman tries a new hair drying machine at the Hairdressing Fashion Fair in London. Nov. 5, 1930.
Woman in Beauty Parlor,1930