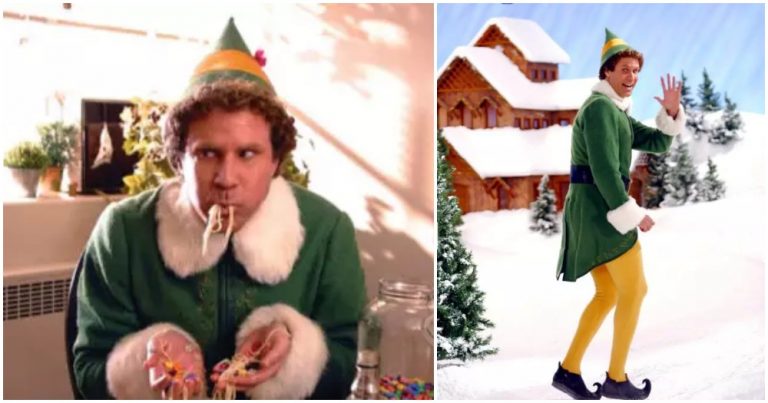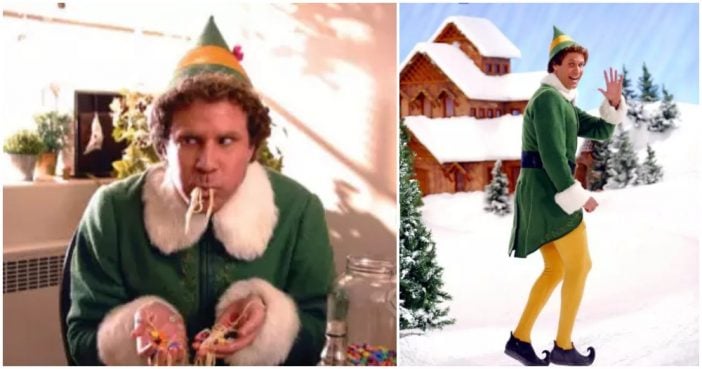 This movie is one of those cult classics that makes a comeback every year around Christmas. Starring Will Ferrell, James Caan, and Zooey Deschanel, Elf is a hilarious holiday comedy about an orphaned elf who learns he is actually human, so he travels to New York City to find his biological father. The 2003 film got rave reviews from critics and earned a whopping $220 million at the box office. Since Christmas is just around the corner, here's a look at 15 things you probably didn't know about Elf!
1. Baby Buddy
In the scenes where Buddy is a baby, director Jon Favreau hired a set of twins who were blonde with curly hair — the perfect pair to play Will Ferrell doubles! Unfortunately, he was put in the awkward position of having to fire the kids because they simply could not perform. In every scene where they were supposed to be smiling and crawling, all they did was cry! Luckily, there's always another set of twins waiting in the wings to take their place. They hired a set of brunette triplet girls who were able to get the job done.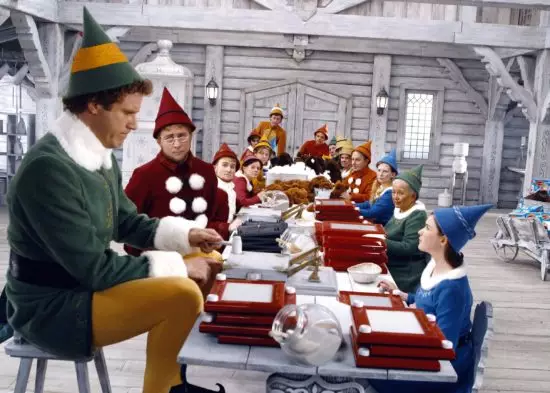 2. Jack-In-The-Boxes
One of the reasons this scene is so funny is because of Will Ferrell's reaction. When Buddy is acting as a toy tester in Santa's workshop, he has to pop open all the jack-in-the-boxes which can be a little nerve-wracking, especially since all the boxes were being remotely controlled by director Jon Favreau instead of the usual pop-up at the end of the song! He set it up like this so that Ferrell never knew when it was coming and so he could get an authentic reaction to each one.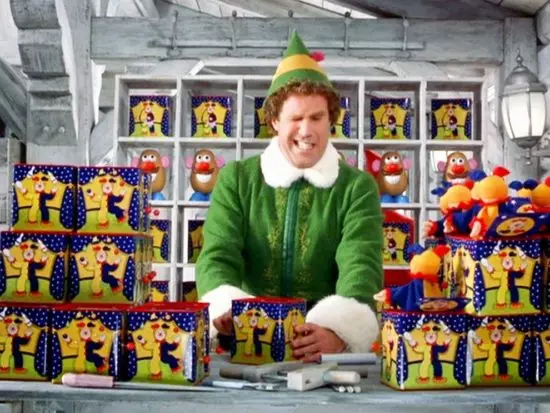 3. The Lengthy Burp
How could we forget that disgustingly funny burp that seemingly came from Will Ferrell after he drinks a liter of soda? While it might be one of Ferrell's funnier scenes in the film, the burp didn't actually come from him. It came from voice actor Maurice LaMarche, who is best known for voicing Brain of Pinky and the Brain. In an interview with the AV Club, LaMarche revealed his secret: "I've always been able to do this weird effect, where I turn my tongue, not inside out, but almost. I create a huge echo chamber with my tongue and my cheeks, and by doing a deep, almost Tuvan rasp in my throat, and bouncing it around off this echo chamber, I create something that sounds very much like a sustained deep burp."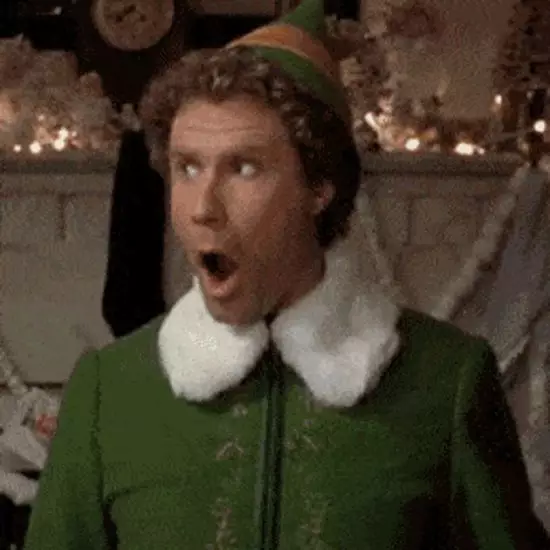 4. Filmed in New York
Like many movies, anything that took place on a soundstage was filmed in Vancouver, Canada to take advantage of their lower production costs, but whenever possible, they filmed in New York City. All of the Manhattan exteriors were authentic, as well as the scenes at Rockefeller Center, Central Park, and Central Park West. In the final days of production, Will Ferrell paraded around New York City in his elf costume with the director and one cameraman in tow to film all of those hilarious scenes like when he leapfrogs across a pedestrian walk, accepts flyers and gets his shoes shined. According to Buzzfeed, there were several traffic accidents reported that day because people were so shocked to see Ferrell walking around Central Park and the Lincoln Tunnel dressed up as an elf.
5. Sick from Candy
Remember the scene where Buddy eats a ton of sugary carb-loaded food like maple syrup-coated spaghetti and cotton balls (that were actually made of cotton candy)? This actually ended up making Will Ferrell sick! In an interview with About Entertainment, he said: "That was tough. I invested a lot of sugar in this movie and I didn't get a lot of sleep. I constantly stayed up. But anything for the movie, I'm there. If it takes eating a lot of maple syrup, then I will — if that's what the job calls for."