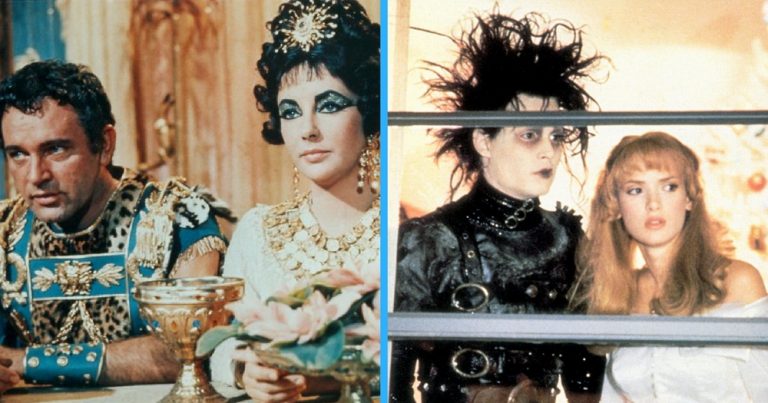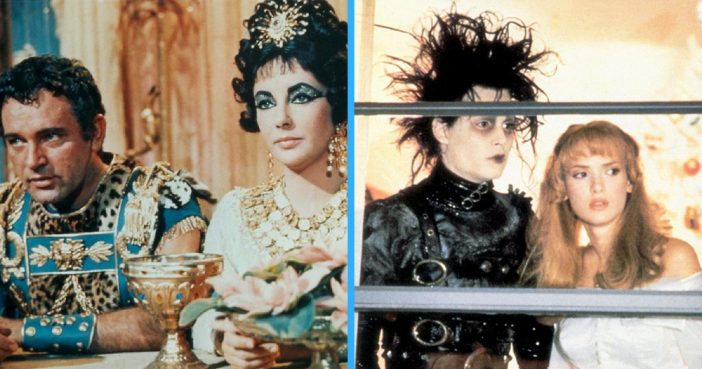 8. Jennifer Aniston and Vince Vaughn
Jennifer Aniston had an intense love life, and many famous figures were part of it over the years. Brad Pitt was only one of the celebrities that tried to build a life with Jennifer Aniston but, apparently, the Hollywood star is hard to please and even harder to keep. The spark between Jennifer and Vince started to burn while they were working on the movie "The Break-Up" in Chicago, in 2005. But their love story wasn't meant to last very long as they broke up just one year later, in 2006. Vince Vaughn had only words of praise and gratitude toward his "great ex-girlfriend," Jennifer Aniston, saying that "she had just a wonderful warmth and likeability about her." They both continued their lives on separate paths, but they maintained a healthy friendship against their romantic failure.
9. Jennifer Lopez and Ben Affleck
Jennifer Lopez and Ben Affleck are two of the most loved and appreciated actors from Hollywood, and their relationship had many chances of success even from its very beginning. They met while working at "Gigli" in 2002 and things evolved fast between the two of them. Ben proposed to Jennifer in the same year and offered her a $2.5 million diamond ring which got the attention of the media. The wedding was set for September 9th of 2003, but Ben Affleck called it off due to the over the top attention and publicity that the event received. In 2004 they broke up and didn't get back together since then. Jennifer Lopez admitted that their breakup left her in a complete sadness for a long time and she couldn't believe when Ben Affleck called off the wedding.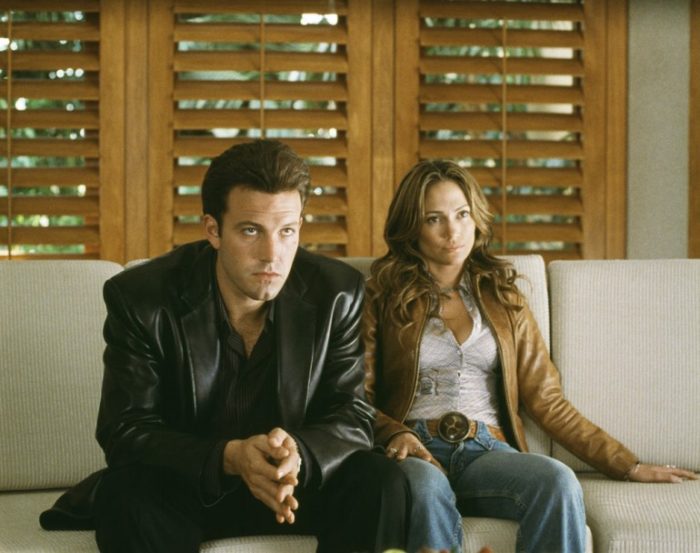 10. Johnny Depp and Winona Ryder
Winona Ryder and Johnny Depp met on the set of "Edward Scissorhands" in 1990. Their love was so big that Johnny tattooed "WINONA FOREVER" on his right arm. But their love story didn't last long. Four years later, in 1994, they broke up due to severe misunderstandings and Johnny Depp moved on to a new relationship with the English supermodel Kate Moss. Against the speculations that appeared concerning Johnny Depp's violence and abusive character, Winona declared recently that, during their four years relationship he never showed such an attitude toward her. "He was never and never that way to me. I only make out him as a perfect, caring and loving guy who is very protective of the individuals that he loves," says Winona for Time magazine.
11. Keri Russell and Matthew Rhys
Matthew Rhys and Keri Russell met on the set of the FX Spy drama in 2013, and they developed a real love story off screen. Their attachment toward the two actors attracted the attention of the media and the public and continued for all the seasons of the show, increasing its popularity. Keri Russell just ended her divorce with Shane Deary in 2014, and only one month later she started to become closer to Matthew. Their relationship evolved rapidly, and they became soon inseparable. Their love story gave birth to a beautiful boy named Sam, in 2016 and the couple manages to maintain a healthy and happy relationship to this day. It seems to be a rare achievement among such celebrities!
12. Michelle Williams and Heath Ledger
Heath Ledger started his relationship with Michelle Williams on the set of the "Brokeback Mountain," in 2004. Together, they had a beautiful daughter named Matilda Rose, who was born on 28th of October, 2005 in New York City. Ledger decided to sell his house in Bronte, New South Wales and returned to the United States to live with Michelle from 2005 to 2007. The couple lived in Boerum Hill, Brooklyn until they ended their relationship in September of 2007 without giving any particular reason to the tabloid media. The news of their breakup was confirmed to the press by Michelle's father who claimed that they weren't getting along anymore and they didn't make a good team for raising their child together. Unfortunately, Heath Ledger lost his life on January 22nd, 2008, due to an overdose of prescription drugs, according to the media.
13. Miley Cyrus and Liam Hemsworth
Miley Cyrus met and fell in love with Liam Hemsworth while they were working on the movie "The Last Song," based on a Nicholas Sparks novel in 2010. The film didn't bring much success to Miley's professional career, but it brought her an intense romantic relationship with her co-star, Liam. In 2012 they announced their engagement for the first time, but it didn't last long as Miley was spotted without her ring only months after that. The couple broke up and reconciled many times during the past seven years, and they announced their last engagement in October of 2016. Both of them were highly appreciated during the Hollywood events, and they had memorable appearances as a beautiful and famous couple. Considering their history, it is possible to hear more of them in the future as they might very well form a couple again and maybe even end up getting married. One thing is for sure: they seem to be an excellent match for each other!
14. Penélope Cruz and Javier Bardem
Penelope Cruz married Javier Bardem after meeting each other during working at the movie "Jamon." The couple began dating in 2007 and got married in 2010. The wedding took place at a private ceremony in the Bahamas, at a friend's house. Soon after they officialese their relationship, their son was born in 2011 in Los Angeles. Penelope and Javier also had a daughter in 2013. They are the only two Spanish actors who achieved an Academy Award. They also worked together in 2013, for the movie "The Counselor" which was a real international success. Penelope Cruz and Javier Bardem form a beautiful couple, and they seem to have the recipe for a successful everlasting love story!