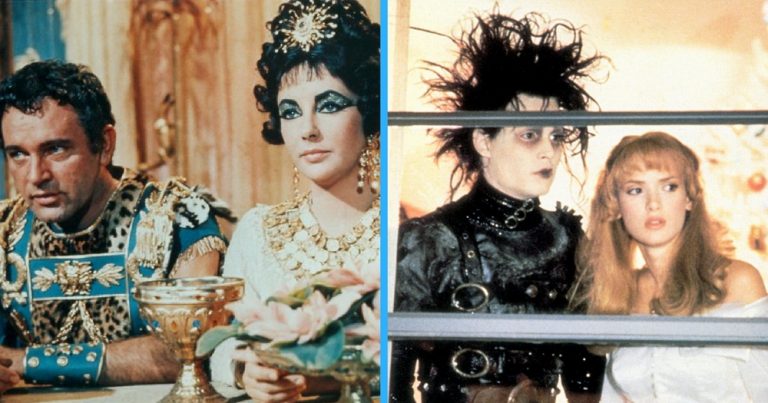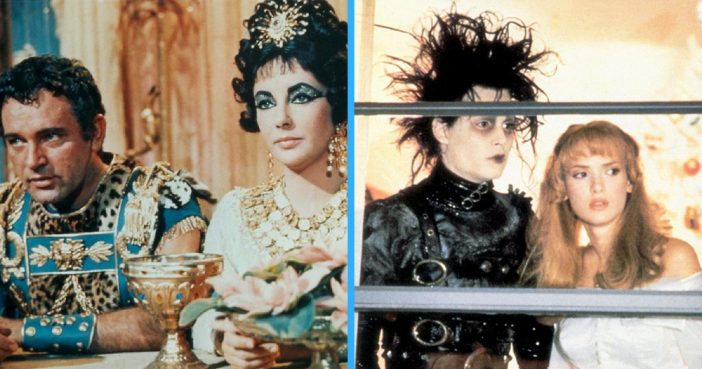 Celebrities often find their love on set for different movies and what is even more interesting is that their acting talent helps them discover some feelings for each other in more than one case. Famous couples fell in love while working at even more famous movies and the public was thrilled to follow their relationships and live through their fantastic love stories. Let's take a look at the most celebrity couples who met on set!
1. Courtney Cox and David Arquette
The famous actress Courtney Cox fell in love with the actor David Arquette in 1995 on the set of the movie "Scream." They got married in June 1999 and had a daughter who was born in June 2004. But things got complicated for Courtney Cox who had a severe postpartum depression. Her depression had a negative impact on their marriage, and the couple separated on October 11th of 2010. They struggled to keep a healthy friendship and business relationship as well as being good parents for their daughter, and in June 2012, Arquette filed for divorce. The divorce was finalized in May of 2013, and each one of the following separate paths, keeping in touch only when their daughter requires both their attention.
2. Channing Tatum and Jenna Dewan-Tatum
One of the most loved couple from Hollywood is Channing Tatum and his wife, Jenna Dewan-Tatum. The two talented actors fell in love as they were working on the movie "Step Up," in 2006. The film became an incredible success, and their love story added to the quality of their acting, making it more believable for the audience. They married on July 11th, in 2009 at the Church Estates Vineyards in Malibu, California. Channing and Jenna live a beautiful love story in the present as well. They had a daughter who was born in London in 2013. Channing and Jenna set an example for Hollywood couples, showing that love can be maintained and supported even with such a complicated and agitated lifestyle.
3. Blake Lively and Ryan Reynolds
Ryan Reynolds had an exciting love life including several celebrities, but one of the most intense relationships that the actor lived was the one with Blake Lively. Ryan and Blake met on the set of the movie "Green Lantern" in 2010. It did not take long for the couple to announce their relationship, in October 2011. A beautiful wedding followed in September 2012, at Boone Hall Plantation in Mount Pleasant, South Carolina. The couple had two daughters, James who was born in 2014 and Ines, born in 2016 and they are planning to have even more children. Blake Lively and Ryan Reynolds are one of the few couples who remained married against all the temptations that developed around their famous and challenging lives.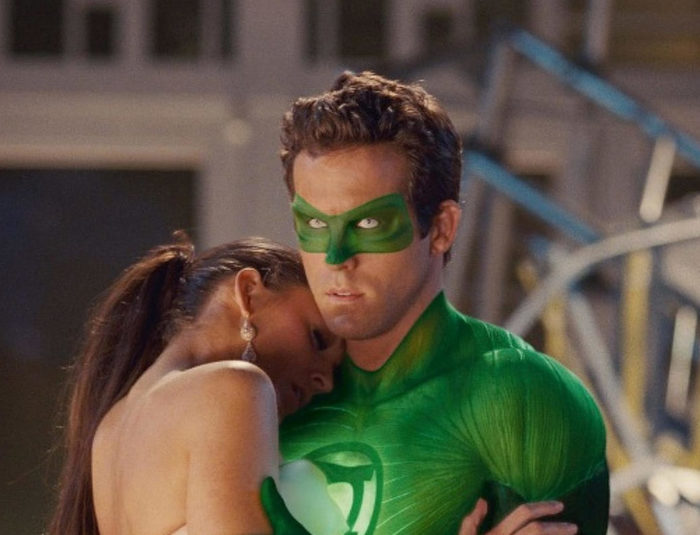 4. Anna Faris and Chris Pratt
Chris Pratt met his wife, Anna Faris, on the set of the movie "Take Me Home Tonight" in 2007, which was a more significant success than the producers, anticipated. They were in love in the film, and the desire became as real as possible outside their acting in less than a year, which contributed to the movie's popularity as well. The couple announced their engagement in 2008 and got married in Bali on July 9th of 2009. Chris Pratt and his wife had a beautiful marriage in Hollywood Hills, California but they tried to keep it as discreet as possible. Three years later after their wedding, in August 2012, Anna gave birth to their son, Jack, making Chris one of the happiest fathers. Christ Pratt declared that the birth of his son brought back his faith in God. But even after the birth of their son, their marriage didn't seem to resist the test of time, and they announced their legal separation on August of 2017. Who knows if they will ever get back together, but one thing is for sure: Anna Faris and Chris Pratt lived an intense love story and had a beautiful family, for as long as it was meant to last.
5. Angelina Jolie and Brad Pitt
The couple Brad Pitt and Angelina Jolie got the attention of the public for their entire relationship, and even now they are in the view of their personal lives. Angelina Jolie and Brad Pitt found love as they were both working on the movie "Mr. and Mrs. Smith" and made their fans happy when they announced their relationship. The couple was named "Brangelina," and on January 11th, 2006, Angelina Jolie confirmed that she was pregnant with Brad Pitt's child. As soon as the global audience found out the fantastic news, they were waiting to hear about the famous couple getting married. Brad Pitt along with Angelina Jolie announced their engagement in April 2012, after more than seven years together. They finally got married on August 23rd, 2014. The wedding was celebrated with a private ceremony in Chateau Miraval in France. But their marriage was not meant to live long, and Angelina Jolie filed for divorce on September 19th of 2016.
6. Drew Barrymore and Justin Long
Drew Barrymore first started dating Justin Long in 2007, but their love story didn't last for long, and they broke up later in 2008. Destiny brought them together again in 2009 while filming the movie "Going The Distance" and they started dating back. However, not even the second time around, their relationship wasn't meant to last. They separated for good one year later in 2010 and went on different paths. But who recognizes what the future will bring! The couple was very much in love, and they even had plans for a future together, but apparently, personal differences and severe arguments set them apart more than love couple ever bring them together.
7. Jada Pinkett Smith and Will Smith
The famous actor and singer Will Smith met Jada Pinkett in 1995, during her audition for the role of his lover in the movie "The Fresh Prince of Bel-Air." Jada didn't obtain the rule for the film because the producer thought that she didn't have the right height but Will Smith felt attracted to her from the beginning. They developed a romantic relationship and got married two years later, in 1997, with a New Year's Eve ceremony at Baltimore's Cloisters Mansion. Will and Jada Smith had two children, Jaden Christopher Syre Smith born in 1998 and Willow Camille Reign Smith, born in 2000. They built an incredible home in Malibu, California and they are raising their children and their four Rottweilers, having a happy ever after kind of love story. Will Smith also get his son from a previous marriage that spends most of his time with the Smith family and has an excellent relationship with Jada.