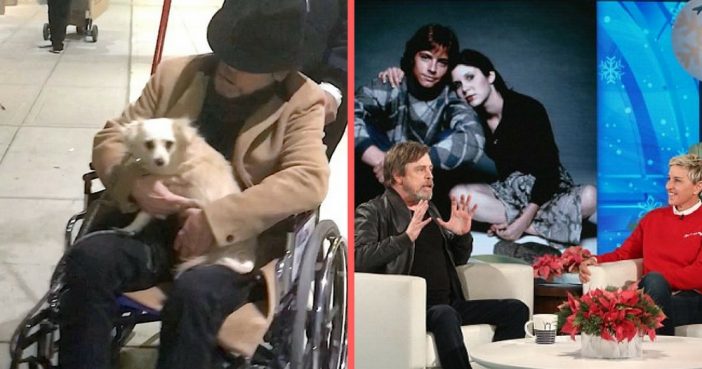 He appeared in great shape when he surprised fans at Disneyland less than two weeks ago.
But Mark Hamill looked a shadow of his normal self when he arrived to a New York airport in a wheelchair on Tuesday. The 66-year-old appeared slumped to one side and he was pushed along by airport staff, Daily Mail reports.
This comes just two weeks before his highly anticipated film Star Wars: The Last Jedi will open.
He kept his face hidden under a wide brim hat and didn't speak to anyone as he was helped through the JFK terminal.
The Star Wars legend sat silently with his dog on his lap, flanked by two female assistants.
Fans asked him for autographs as he struggled to get into his waiting SUV.
The Last Jedi star certainly still has use of his legs thankfully; he made an appearance on Ellen on Tuesday, walking onto the set and standing for a segment where he took on — and lost to — a ten-year-old superfan in a quiz.
However, he seemed quite out of breath upon initially making it to his chair.
Another source of concern was the actor's hands, which were noticeably trembling throughout the interview.