9. Today, the U.S. Senate could barely hold one balloon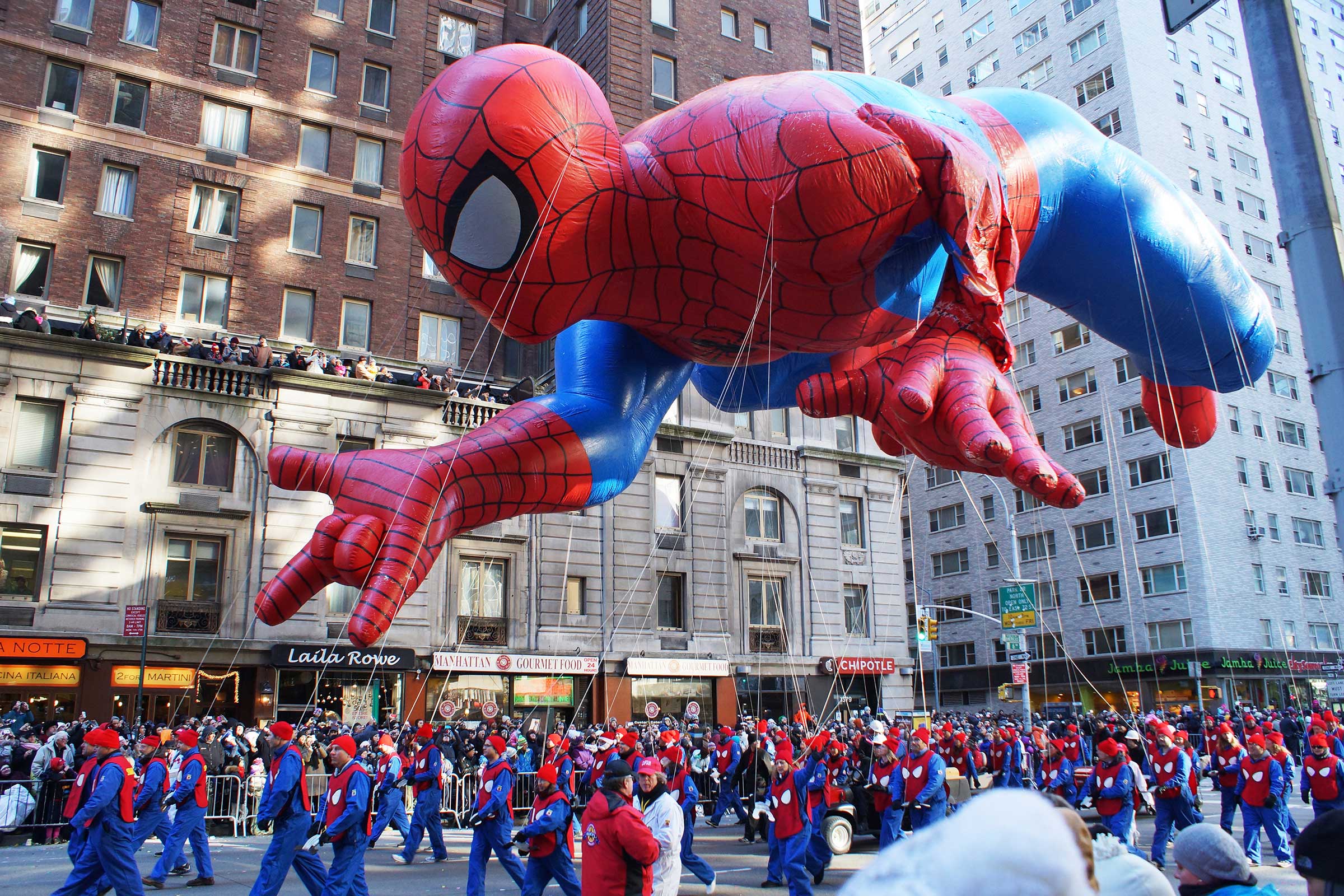 Today it takes about takes 90 minutes to inflate a large parade balloon with the roughly 12,000 cubic feet of helium needed to float. That much gas lifts about 750 pounds and requires up to 90 handlers to keep it anchored. Love watching the parade on Thanksgiving morning? You'll love these other fun Thanksgiving traditions.
10. Yes, parade balloons have pilots—and their job is crazy
About 4,000 volunteers work the Macy's parade every year and face varying work requirements. A typical balloon handler, for example, must weigh at least 120 pounds and be in good health. Balloon pilots, who lead the handlers by walking in front of the balloon, must be capable of walking the whole parade route backward without falling or getting lost. Macy's offers pilot training three times a year, but practice is up to the pilot herself. "I walked backward in my neighborhood at night," says Kelly Kramer, a Macy's employee, and balloon pilot. If pilots don't practice, "The next morning you wake up and you almost cannot get out of bed because your calves seize up."
11. The parade is one of America's biggest creepy clown employers
While the nation frets over news reports of creepy clowns, Macy's runs a school or them. The parade's so-called Clown U is led by the Big Apple Circus and trains about 900 volunteer clowns for every year's parade.
12. Gargantuan floats and balloons literally have to squeeze into a box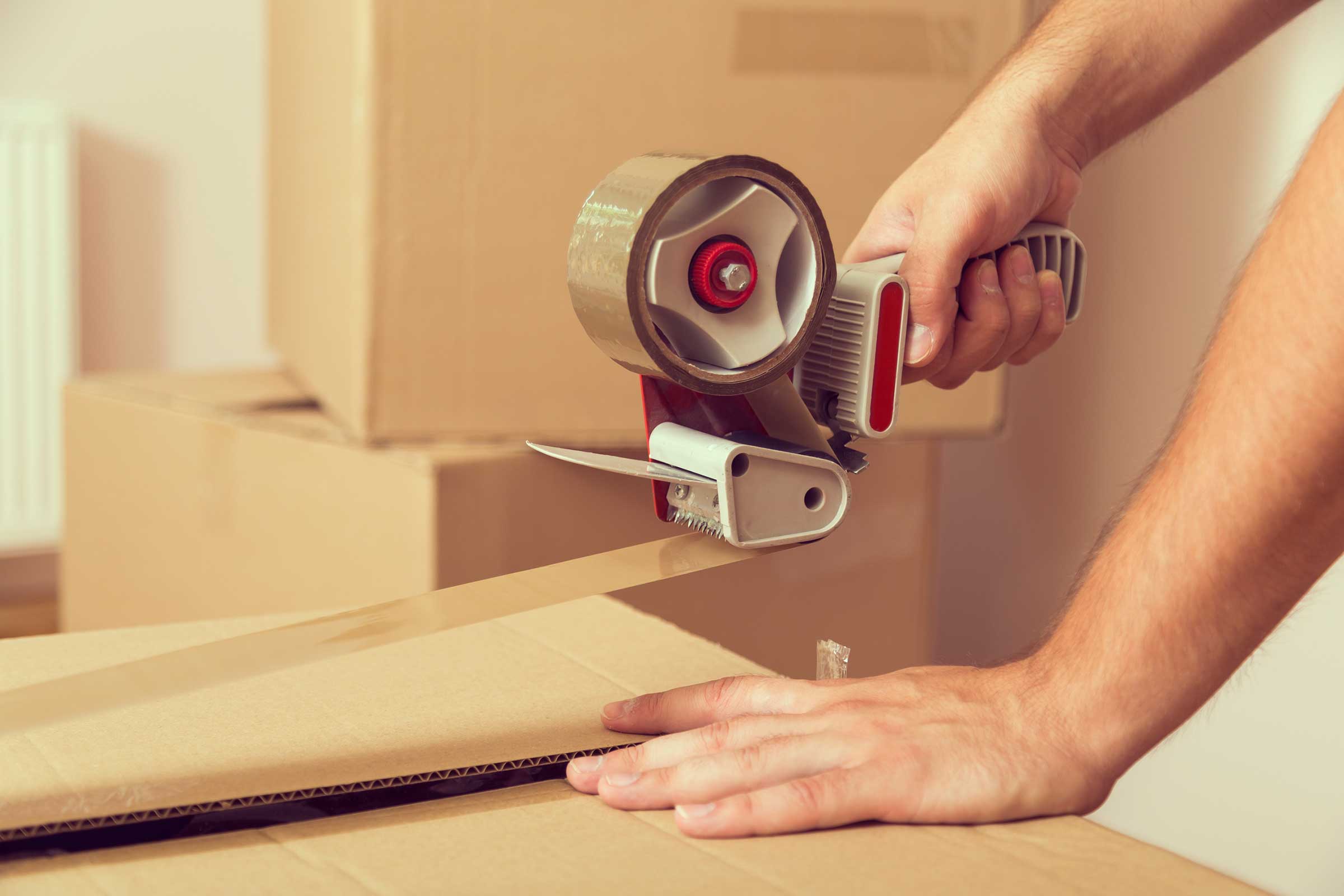 Since 1968, the parade's floats and balloons have been designed at the New Jersey-based Macy's Parade Studio (which inhabits an old Tootsie Roll factory). Because it would be impractical (but awesome) to float the floats over the Hudson River, each massive stage must be folded down into 12-foot-by-8-foot boxes to be transported through the Lincoln Tunnel. The floats are built in detachable sections for just this purpose.
13. Float makers could actually drown in glitter
Macy's parade floats are proudly hand-painted, assembled, and glittered in Hoboken, New Jersey. To achieve a sparkle visible from helicopter footage, the Parade Studio orders glitter in 25-pound packages, and can go through 100 to 200 pounds of glitter for a single float.
14. Laundering all those costumes takes months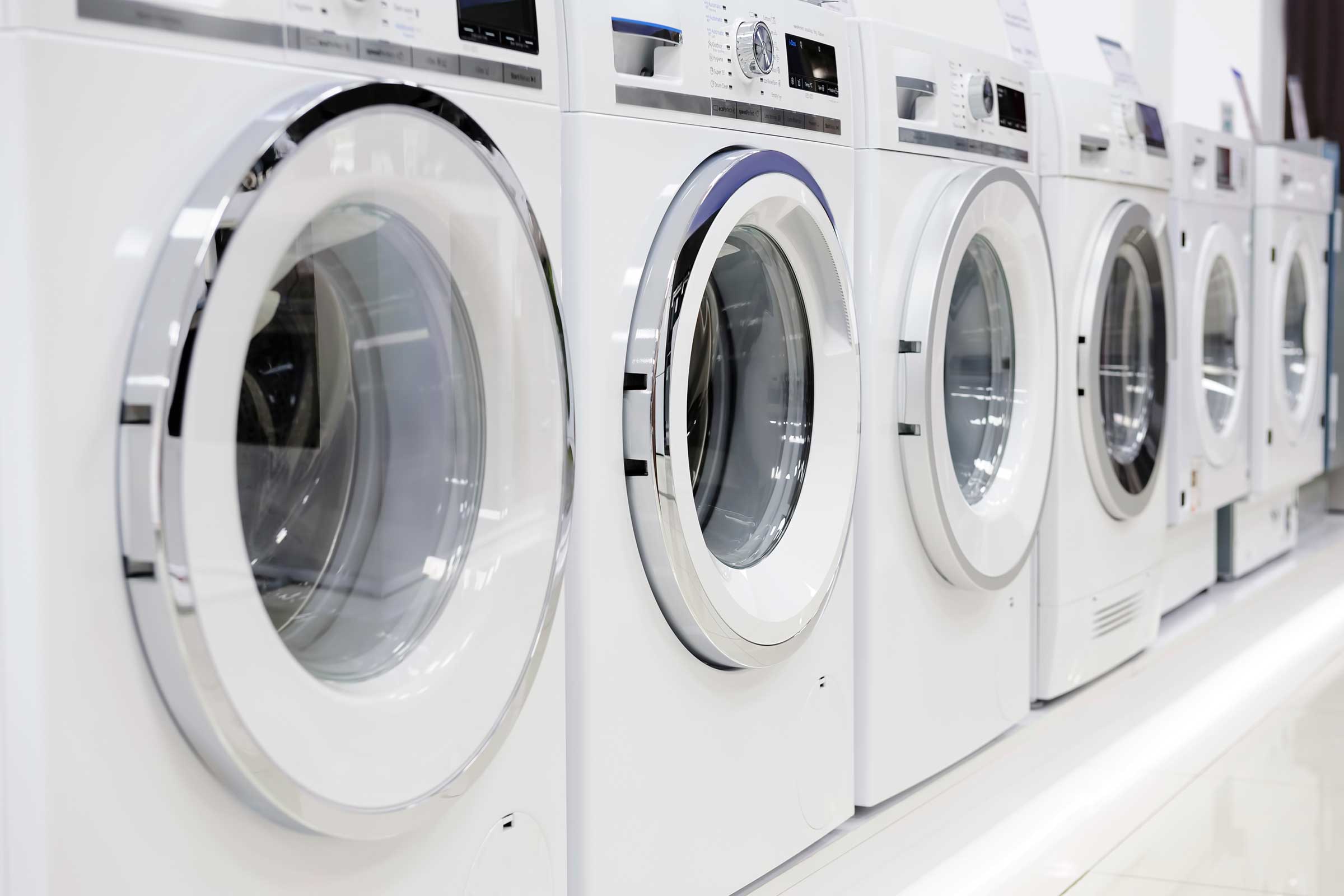 Macy's provides costumes for most of their parade participants, which amounted to about 4,000 individual uniforms last year. It takes an entire month to get all those costumes laundered, and another month to reassemble them into their packages afterward.
15. This year's balloons could feed a country… sort of
Keep a lookout for the Pillsbury Doughboy balloon this year. According to Macy's, if he was actually made of dough, he'd make the equivalent of about 4 million crescent rolls. Meanwhile, the Ronald McDonald balloon will appear in the Macy's parade for his 16th time, wearing a six-foot-long bow tie and a pair of size 200 XXXXXXXL-wide shoes. Despite Ronald's popularity at the parade, did you know that McDonald's is not the world's biggest fast-food chain?
16. How much does all this cost?
It's hard to say. But consider this: To construct a single new balloon, it costs at least $190,000. Once a balloon is built, it costs about $90,000 a year to maintain after that. And while many parade performers are volunteers, they require more than 300 dressers and makeup artists to get TV-ready. The Macy's parade is a full-time business—and with about 50 million annual TV viewers, business is booming.
If you have never been to this special parade, plan to go one year. Macy's puts on one heck of an event in honor of Thanksgiving.
Credits: rd.com
Share this story on Facebook with your friends.