Here are the best sob stories the movies have to offer.
1. Goodbye, Mr. Chips (1939)
We know that the beloved Brit teacher Mr. Chips (Robert Donat) is a kind man by the way he comforts the boy on the train who, like him, is nervous about going off to boarding school for the first time. And because we know that Chips was a lonely man who always spent summer holidays by himself, we cheer when he finally finds love with Greer Garson's incandescent Katherine. And then comes the awful…
KLEENEX MOMENT when she dies in childbirth and Chips wanders off to the classroom. There he sits, dazed, while a choked-up student stumbles through the Latin lesson. That this scene is played with stiff-upper-lip restraint makes it all the more heartrending.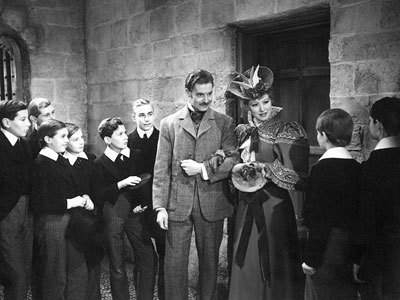 2. Charly (1968)
Based on Daniel Keyes' novel Flowers for Algernon, Charly tells the simple story of Charlie Gordon (Cliff Robertson), a learning-disabled man who can't even spell his own name. A radical new surgery turns him into a genius and enables him to win the heart of his lovely teacher, Alice (Claire Bloom). But their idyll is cut short when they discover the effects of the operation are only temporary — and that Charlie will return to his former state. Academy members couldn't keep dry eyes either: Robertson won the Best Actor Oscar.
KLEENEX MOMENT Alice begs Charlie to marry her, or to let her stay as long as he can bear it. Turns out, he can't bear it for one minute and, truthfully, neither can we?
3. The Joy Luck Club (1993)
The stories of four Chinese women and their difficult relationships with their daughters have explored in director Wayne Wang's relentlessly emotional adaptation of Amy Tan's novel. A chick flick through and through, the movie switches between the mothers' early lives in restrictive Chinese society — dealing with child marriage, domestic abuse, and infanticide — and the Asian-American daughters' present-day lives as they face loveless marriages, racist in-laws, and a major lack of connection with their moms.
KLEENEX MOMENT The trophy of tears goes to the deceased Suyuan (Kieu Chinh), as a flashback shows how she had to abandon her twin baby girls by the road while fleeing the invasion of Kweilin.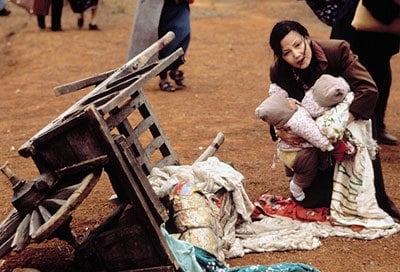 4. Longtime Companion (1990)
In 1981, an article in The New York Times identified the "gay cancer" that would ultimately ravage the homosexual population. That item's appearance opens Companion (the title refers to the newspaper-obituary euphemism for gay partners), a film that deftly injects the disease-of-the-week formula with a political agenda, providing its audience with the human face of AIDS. In a series of vignettes that take place over a decade, those faces, an appealing group of loosely connected Manhattanites of varying ages and socioeconomic and romantic status (some of whom get sick, some who don't), eloquently represent an era filled with fear and loss.
KLEENEX MOMENT "Let go," Davison repeats, reassuring his lover as he gives in, turning the lonely process of dying into a beautiful collaboration.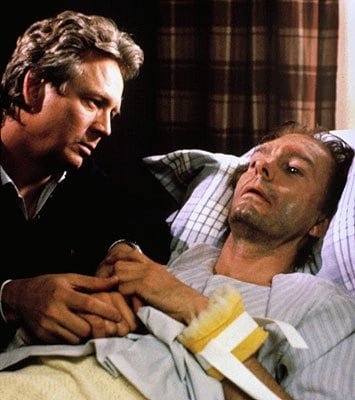 5. Steel Magnolias (1989)
Dying and death have been done (see half our list). But Sally Field took grieving to a new level in Herbert Ross' Southern drama about a group of tenacious gal pals who gossip and grapple with love, loss, and beauty-shop appointments. She plays a feisty mother struggling to protect her diabetic daughter (Julia Roberts) as she starts a family, suffers kidney failure, and slips into a coma. Rumor has it there are male characters in the film, but it's the women who carry all the weight.
KLEENEX MOMENT Surrounded by friends at her daughter's grave, Field rages from hysterical anger to glacial calm. The tears don't stop until the audacious moment when Olympia Dukakis offers Shirley MacLaine to her as a punching bag.
6. Stella Dallas (1937)
There are many movies about parental love, but few can match this one's fierce sentiment. Gauche Stella Dallas (Barbara Stanwyck) is an embarrassment to the stiff, well-bred husband she snagged. Her one triumph in life is their nicely turned-out daughter, Laurel (Anne Shirley), who reciprocates her mother's love. The two actresses are so good and their bond so touching that Stella's sacrifice — pushing Laurel away to live with her father and his upper-crust new bride so that she'll have opportunities Stella can't provide — is absolutely devastating.
KLEENEX MOMENT Stella, outside in the rain, watching Laurel's marriage with an expression of utter adoration. Her triumphant walk away afterward hits you even harder.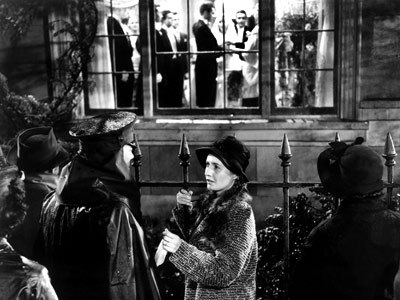 7. Ordinary People (1980)
Timothy Hutton won an Oscar for his film debut as a suicidal high schooler haunted by his older brother's accidental drowning. But the movie's true gut punch comes from the counterintuitive casting of sunshiny Mary Tyler Moore as the appearance-obsessed, feeling-phobic matriarch who can't tolerate the disintegration of her family after her favorite son's death: Here, she can turn the world off with denial.
KLEENEX MOMENT Hutton's agonized therapy session with Judd Hirsch over his guilt for surviving the sailing accident (Hirsch: "What was the one thing wrong you did?" Hutton: "I hung on").
8. Love Story (1970)
Erich Segal's melodrama reveals the story of two lovers — a rich Harvard jock (Ryan O'Neal) and a middle-class Radcliffe music geek (Ali MacGraw) — whose lives are sewn together against all odds, and then ripped apart by cancer, all by the ripe old age of 24. But the true soul of the movie — and the tagline — is revealed near the end when a lovelorn O'Neal, whose soul mate has just died in his arms, says to his apologetic, overbearing father, "Love means never having to say you're sorry." In 1970, this killed. And if you give in to the kitsch, it still works.
KLEENEX MOMENT After realizing she has the terminal disease, the raven-haired beauty says to her husband, "I just want you…and I want time, which you can't give me."