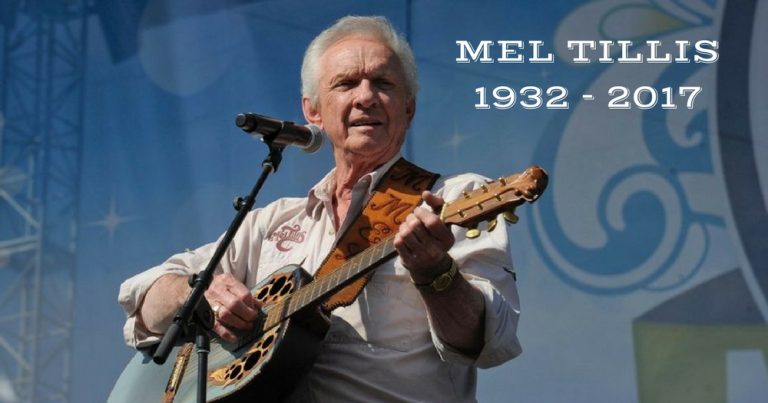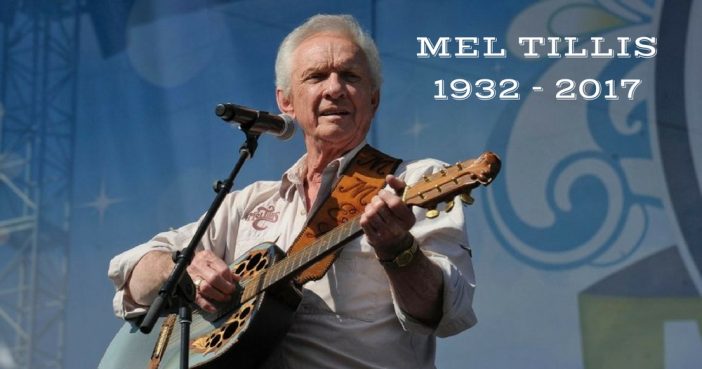 Lonnie Melvin Tillis was born to Lonnie Lee and Burma Tillis on Aug. 8, 1932, near Tampa, Fla. His speech impediment developed after a childhood bout of malaria; Tillis was mocked for his stammer when he was young, but would later use it to comedic effect on stage and screen.
"After a lot of years and more hurting than I like to remember, I can talk about it lightly — which eases things a bit," he wrote in "Stutterin' Boy," the autobiography he released in 1984. "It's a way of showing people that it hasn't licked me, so it doesn't have to lick others."
Fellow country music legend Bill Anderson laughed Sunday afternoon as he remembered what Tillis once told him about his stutter: "I had a handicap and turned it into an ass-ass-asset."
I'm saddened to hear of the passing of my friend, Mel Tillis. Sending my love and prayers to his family and friends. There will never be another Mel Tillis!❤️ #MelTillis #HeavenEveryday @PamTillis

— Crystal Gayle (@TheCrystalGayle) November 19, 2017
"What a dear man," Anderson, Tillis' friend of nearly 60 years, added. "He could make you laugh at the drop of a hat. And if you were his friend, you knew he'd do anything for you."
A child of the Great Depression, Tillis knew hard work from an early age. By the age of 10 he was shelling peas in a cannery with his mother and siblings, "but there was something more than peas in that warehouse," he wrote in "Stutterin' Boy."
"It was music — hillbilly music. … I'd hardly heard any music like that before … Bill Monroe, Eddy Arnold, and the Carter Family. What a wonderful discovery!"
In high school, Tillis taught himself to play a guitar his older brother Richard bought, and soon he was getting invited to play at parties and events around his town. After a stint at the University of Florida, Tillis enlisted in the U.S. Air Force. He was stationed in Okinawa and served as a baker; he also sang on Armed Forces Radio with a band called The Westerners.
RIP Mel Tillis – one of my Dad's favorite country stars AND one of Dad's favorite go-to's. If you ever said something was "impossible," Dad would say "If Mel Tillis can sing like a bird even though he has a stutter, NOTHING is impossible." https://t.co/l2CFWE56jA

— KevinSmith (@ThatKevinSmith) November 19, 2017
Upon leaving the Air Force in 1955, he returned to Florida and found work as a fireman on the Atlantic Coast Line railroad. When he wasn't working, he used his railroad pass to come to Nashville and visit publishers in town to pitch his songs (they'd tell him to go back home and work on his music).
Rest In Peace: Mel Tillis pic.twitter.com/bmoopjEirh

— Bellamy Brothers (@BellamyBrothers) November 19, 2017
He moved to Nashville in 1957 to pursue a music career full time. That year, "I'm Tired," a song he wrote and country star Webb Pierce recorded, went to No. 3 on the charts. Pierce found success with several other Tillis-penned songs, including "Holiday for Love," "Honky Tonk Song," "Tupelo County Jail," "I Ain't Never" and "No Love Have I."
So saddened to hear of the passing of legendary Mel Tillis. @PamTillis you and your family our in my prayers and in my heart. #cocacolacowboy

— Billy Gilman (@BillyGilman) November 19, 2017
During the 1960s, Tillis became one of Nashville's go-to writers. Songs like "Ruby (Don't Take Your Love to Town)," "Mental Revenge" and "Detroit City," among others, became country classics, and have been recorded by dozens of artists in the past half-century. Brenda Lee took "Emotions," written by Tillis and Ramsey Kearney, to No. 7 on the pop charts in 1961.
Tillis earned his first charting country single in 1958 when he recorded "The Violet and a Rose" for Columbia. Fourteen years later, "I Ain't Never" became his first No. 1.
As a recording artist, Tillis was most successful in the 1970s, with two dozen Top 10 hits. Five of those were chart-toppers, including "Coca-Cola Cowboy," which was featured in the Clint Eastwood film "Every Which Way But Loose." The Country Music Association named Tillis Entertainer of the Year in 1976. That year he also was inducted into the Nashville Songwriters Hall of Fame.
In addition to his music career, Tillis appeared regularly on television shows such as "Hee Haw" and "Hollywood Squares," was in multiple films, including "Smokey and the Bandit 2" and "Cannonball Run," and appeared in commercials for the fast-food chain Whataburger, which further enhanced his visibility.
When Tillis' chart success began to wane, he began focusing more attention on his business ventures. He owned radio stations and acquired several publishing companies with thousands of songs in their catalogs. He also opened his own theater in Branson, Mo., performing several thousand shows there before selling the property.
In 1984, Ricky Skaggs took one of his songs, "Honey (Open That Door)," to the top of the charts.
So sad to hear of the passing of the great songwriter and one-of-a-kind entertainer, Mel Tillis. My heart goes out to his family, especially our dear "Nashville" friend, @PamTillis. #CountryLegend #RIP pic.twitter.com/crh4rzCWEQ

— Charles Esten (@CharlesEsten) November 19, 2017
In the 1990s, Tillis, Waylon Jennings, Bobby Bare and Jerry Reed formed the supergroup Old Dogs; the band released a self-titled album of songs penned by Shel Silverstein.
My dear friend #MelTillis passed away today. He helped me so much when I first came to Branson. He will be greatly missed. God bless you my friend.

— Jimmy Osmond (@jimmyosmond) November 19, 2017
It's hard to say who was prouder in 2007 when his daughter, singer Pam Tillis, inducted her father into the Grand Ole Opry. Later that year, Mel Tillis was working in his Ashland City garden when he got a phone call telling him he was going to be inducted into the Country Music Hall of Fame. He was so stunned he dropped the eggplant he was holding.
"I'm just so thankful, for everything," he kept repeating the day of the Hall of Fame medallion ceremony. Four years later, Tillis was named a National Medal of Arts recipient for his contributions to country music; he received his award in February 2012 during a ceremony at the White House.
https://twitter.com/TheTimMcGraw/status/932307927314124800
Mel Tillis, you will be missed by so many of us you touched over the years.
Rest in peace my friend.

— Charlie Daniels (@CharlieDaniels) November 19, 2017
Mel Tillis was a tremendous entertainer. I'm gonna listen to his story about "Foot Foot" all day. #rip

— Chad Prather (@WatchChad) November 19, 2017