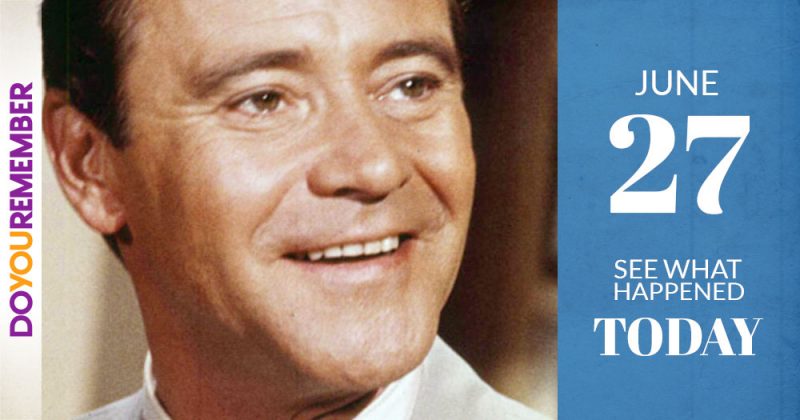 "Born Today"
Madylin Sweeten (24)

Ed Westwick (28)

Drake Bell (29)

Antoine Dodson (29)

Sam Clafin (29)

Khloe Kardashian (31)

Tobey Maguire (40)

Jo Frost (45)

Ravi Kapoor (46)

Viktor Petrenko (46)

Draco Rosa (46)

J.J. Abrams (49)

Michael Ball (53)

Tony Leung (53)

Lorrie Morgan (56)

Ted Haggard (59)

Isabelle Adjani (60)

Julia Duffy (64)

Vera Wang (66)

Ross Perot (85)

Hellen Keller (RIP)
"Died Today"
Jack Lemmon (

Born

: February 8, 1925 /

Died

: June 27, 2001

)
"Movies"
Click on the movie title to watch it's trailer.
"Music"
1964 – Peter and Gordon went to No.1 on the US singles chart with the John Lennon and Paul McCartney song 'A World Without Love', also a No.1 in the UK.

1964 – Jan & Dean's "Little Old Lady From Pasadena" was released.
1968 – Working at Abbey Road studios in London The Beatles recorded seven takes of 'Everybody's Got Something to Hide Except Me and My Monkey' for their forthcoming White Album

1969 – The Denver Pop Festival opened at Mile High Stadium.

1969 – The Moody Blues, Colosseum, Bob Kerr's Whoopee Band and Orange Bicycle all appeared at Exeter University Summer Ball, in Exeter, England.

1970 – The 3-day Bath Festival of Blues and Progressive Music in Bath, England took place.

1970 – The Jackson Five started a two week run at No.1 on the US singles chart with 'The Love You Save', the group's third No.1 of the year, it made No.7 in the UK.
1970 – The Trans-Continental Pop Festival (better known as the The Festival Express) set off.

1970 – The newly formed Queen featuring Freddie Mercury  (possibly still known as Freddie Bulsara) on vocals, guitarist Brian May, drummer Roger Taylor and Mike Grose on bass played their first gig at Truro City Hall, Cornwall, England.

1971 – The Fillmore East in New York City was closed

1980 – Led Zeppelin appeared at Messehalle, Nuremberg, Germany during their last ever tour.

1981 – Michael Jackson had his first solo UK No.1 with 'One Day In Your Life' a song recorded by Jackson for his 1975 album, Forever, Michael.
1981 – Motorhead scored their only UK No.1 album with 'No Sleep Til Hammersmith'.

1987 – Whitney Houston  became the first women in US history to enter the album chart at No.1 with 'Whitney'.

1987 – Madonna played the first date on the North American leg of her Who's That Girl World Tour at the Miami Orange Bowl, Miami, Florida.

1989 –

The Who

performed the rock opera "Tommy" in its entirety for the first time in 17 years at New York's Radio City Music Hall.
1992 –  Michael Jackson played the first night on his Dangerous World tour at the Olympic Stadium in Munich, Germany.

1994 – Aerosmith became the first major band to let fans download a full new track free from the internet.

1997 – Radiohead, Cast, The Bluetones, Manson, The Chemical Brothers, Ash, The Seahorses, Smashing Pumpkins, The Prodigy, Beck, Sheryl Crow, Sting, Dodgy, Travis, Ray Davies, Kula Shaker, Steve Winwood all appeared at the 3-day Glastonbury Festival

1998 – After spending 30 weeks on the UK album chart, The Corrs went to No.1 with 'Talk On Corners'.
"TV/Radio"
1949 – "Captain Video and His Video Rangers" premiered on the Dumont Television Network.
1964 – The Rolling Stones appeared as the entire panel on BBC-TV's 'Juke Box Jury'.

1955 – The first "Wide Wide World" was broadcast on NBC-TV.

1958 – NBC's "Matinee Theatre" was seen for the final time.

1966 – "Dark Shadows" began running on ABC-TV.

1968, Elvis Presley  appeared on an NBC TV show that was billed as his "comeback special"
1968 – Elvis Presley began taping his first television special, "Elvis," at NBC studios in Burbank,

CA

.
"Other Important Events…"
1931 – Igor Sikorsky filed

U.S.

Patent 1,994,488, which marked the breakthrough in helicopter technology.

1940 – Robert Pershing Wadlow was measured by Dr. Cyril MacBryde and Dr. C. M. Charles. They recorded his height at 8′ 11.1." He was only 22 at the time of his death on July 15, 1940.
1942 – The FBI announced the capture of eight Nazi saboteurs who had been put ashore from a submarine on New York's Long Island.

1944 – During World War II, American forces completed their capture of the French port of Cherbourg from the German army.

1950 – Two days after North Korea invaded South Korea,

U.S.

President Truman ordered the Air Force and Navy into the Korean conflict. 

1954 – The world's first atomic power station opened at Obninsk, near Moscow.  

1955 – The state of

Illinois

enacted the first automobile seat belt legislation.

1959 – The play, "West Side Story," with music by Leonard Bernstein, closed after 734 performances on Broadway.
1961 – Arthur Michael Ramsey was enthroned as the 100th Archbishop of Canterbury.  

1964 – Ernest Borgnine and Ethel Merman were married. It only lasted 38 days.

1967 – The world's first cash dispenser was installed at Barclays Bank in Enfield, England.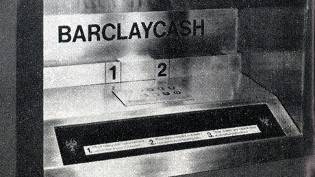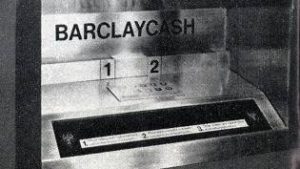 1967 – Two hundred people were arrested during a race riot in Buffalo, NY.

1967 –  Mick Jagger was found guilty of illegal possession of two drugs found in his jacket at a party given by Keith Richards.

1969 – Patrons at the Stonewall Inn, a gay bar in New York City's Greenwich Village, clashed with police. This incident is considered to be the birth of the homosexual rights movement.

1972 – Bobby Hull signed a 10-year hockey contract for $2,500,000. He became a player and coach of the Winnipeg Jets of the World Hockey Association.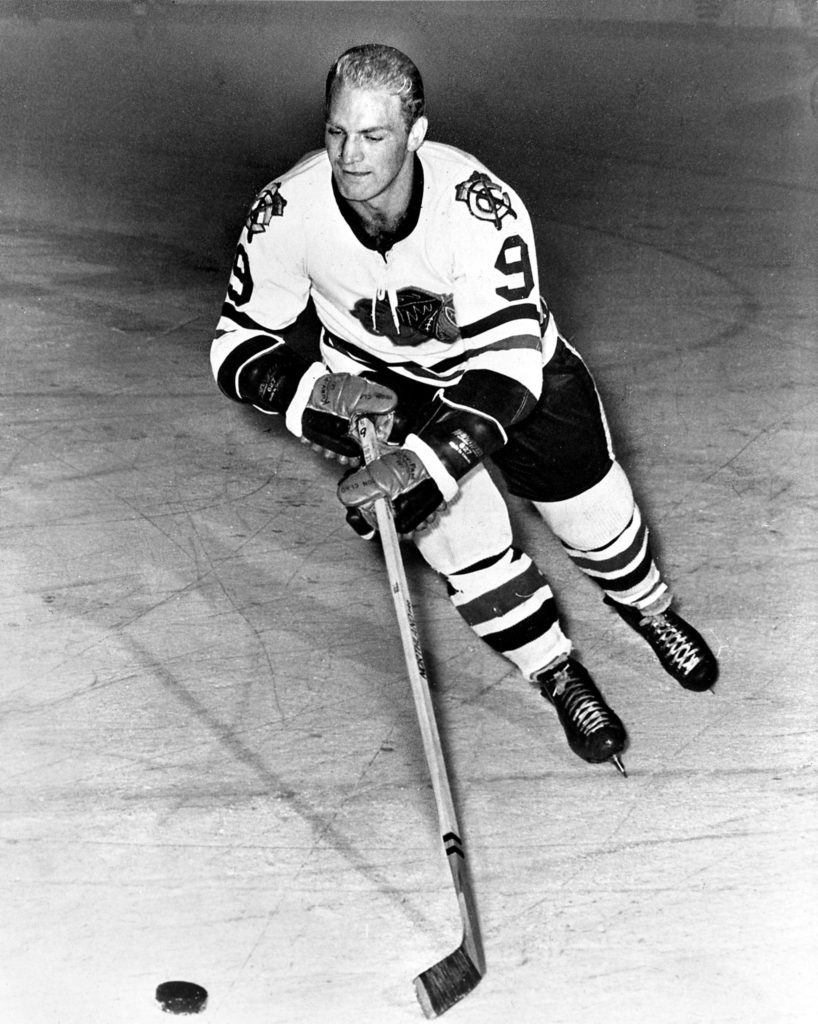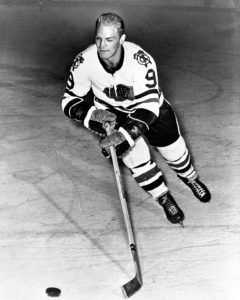 1973 – Former White House counsel John W. Dean told the Senate Watergate Committee about an "enemies list" that was kept by the Nixon White House.

1973 – Nixon vetoed a Senate ban on bombing Cambodia.

1980 – U.S. President Carter signed legislation reviving draft registration.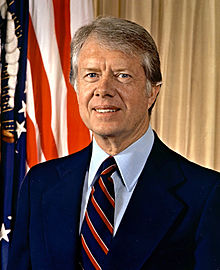 1982 – Virgin Music Publishing reached an out-of-court settlement with Police bassist Sting on a 1977 contract.

1984 – The

U.S.

Supreme Court ruled that individual colleges could make their own TV package deals.

1984 – The Federal Communications Commission moved to deregulate

U.S.

commercial TV by lifting most programming requirements and ending day-part restrictions on advertising.

1985 – Route 66 was officially removed from the United States Highway System.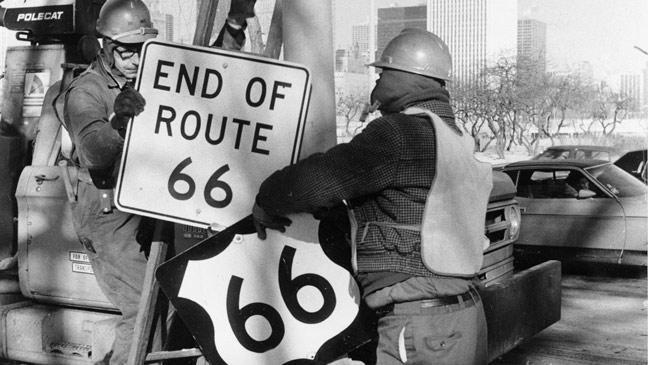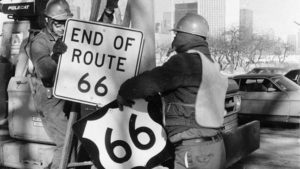 1985 – The

U.S.

House of Representatives voted to limit the use of combat troops in Nicaragua.

1986 – The World Court ruled that the

U.S.

had broken international law by aiding Nicaraguan rebels.  

1988 – Cyndi Lauper got her high school diploma from Richmond High in New York.
1988 – Debbie Gibson got her high school diploma from Calhoun High on Long Island, NY.
1988 – MCA Records bought Motown Records for $61 million.
1988 – The Fat Boys filed a $5 million (£2.94 million) lawsuit against The Miller Beer Company following a TV commercial featuring three overweight rappers clad in Fat Boys-style Davy Crockett hats.
1989 – Tom Jones was awarded a star on the Hollywood Walk Of Fame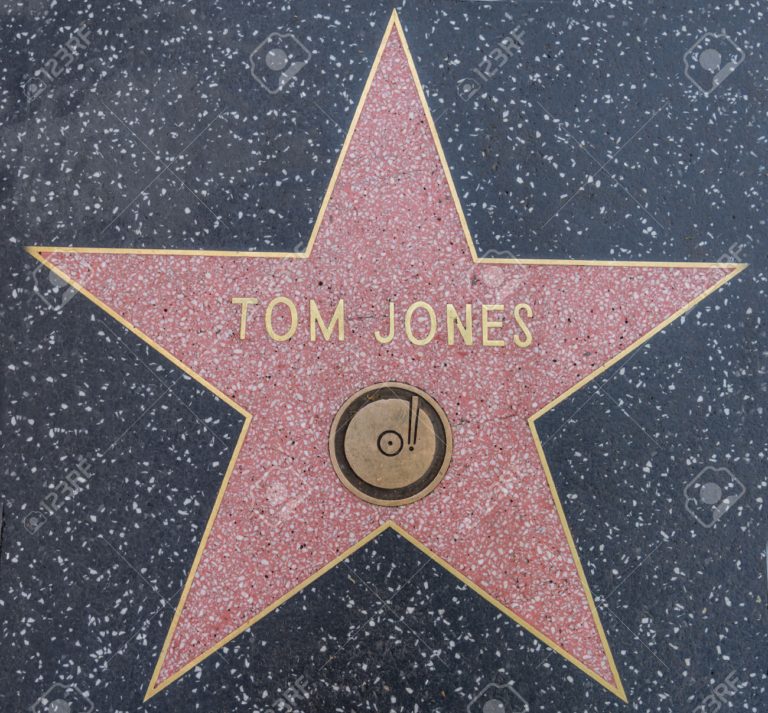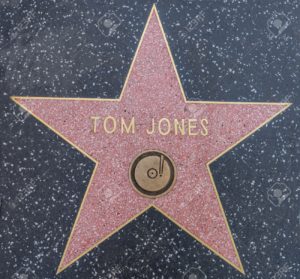 1991 – Associate Justice Thurgood Marshall resigned from the

U.S.

Supreme Court

1991 – Carlos Santana was arrested at Houston Airport when officials found Cannabis in his luggage.

1995 – Qatar's Crown Prince Sheik Hamad bin Khalifa al-Thani ousted his father in a bloodless palace coup.
1996 – During a free concert by The Fugees in Harlem a man started to fire shots from a gun injuring 22 people.

1998 – An English woman was impregnated with her dead husband's sperm after two-year legal battle over her right to the sperm.

1998 – In a live joint news conference in China U.S. President Clinton and President Jiang Zemin offered an uncensored airing of differences on human rights, freedom, trade and Tibet.