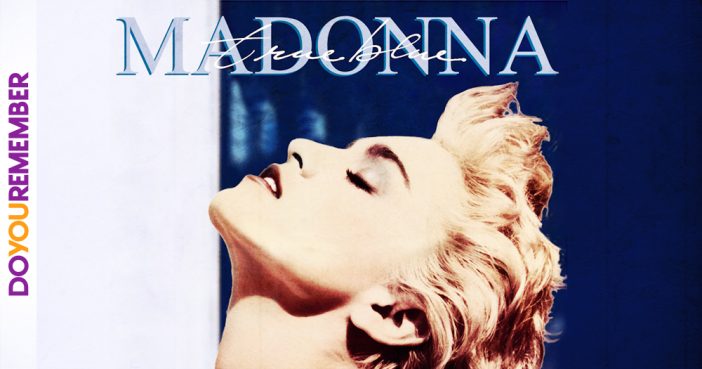 True Blue is the third studio album by American singer-songwriter Madonna, released on June 30, 1986. Deemed Madonna's most girlish album, True Blue deals with her visions of love, work, dreams as well as disappointments, and was inspired by her then husband Sean Penn, to whom Madonna dedicated the album. Musically, the songs on the album took a different direction from her previous endeavours, incorporating classical music in order to engage an older audience who had been skeptical of her music.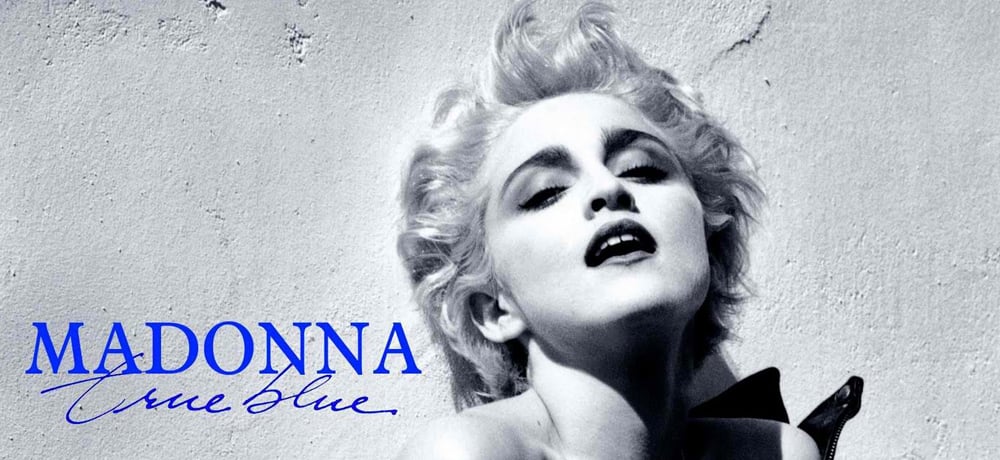 The album features topics that range from love, freedom, and in the case of "Papa Don't Preach", social issues like teenage pregnancy. After its release, True Blue received generally positive reviews from critics. They complimented the album, with one calling it great dance-pop, and described it as the archetype of the late 1980s and early 1990s pop albums. They also praised the fact that Madonna's voice sounded stronger than it did on her previous efforts, while commending Madonna's skills as a singer, songwriter and entertainer.
True Blue was an immediate global success, reaching number one in then record-breaking 28 countries across the world, including Australia, Canada, France, Germany, the United Kingdom and the United States. It spent 34 consecutive weeks at the top of the European Top 100 Albums chart, longer than any other album in history. It became the world's top-selling album of 1986,as well as the best-selling album of the 1980s by a female artist. With estimated sales of over 25 million copies worldwide, True Blue remains one of the best-selling albums of all time. All five singles released from the album reached the top five on the Billboard Hot 100, with "Live to Tell", "Papa Don't Preach", and "Open Your Heart" peaking at number one.
True Blue is credited as being the album which transformed Madonna to a musical icon of the 1980s, equaling Michael Jackson and Prince. The album's singles and their accompanying music videos have sparked debates among scholars and social groups. She became the first female artist to receive the Video Vanguard Award at the 1986 MTV Video Music Awards in recognition of her impact on popular culture. The album also gave her first appearance on the Guinness Book of World Records.

"True Blue"
I've had other guys
I've looked into their eyes
But I never knew love before
'Til you walked through my door
I've had other lips
I've sailed a thousand ships
But no matter where I go
You're the one for me baby this I know, 'cause it's
[Chorus:]
True love
You're the one I'm dreaming of
Your heart fits me like a glove
And I'm gonna be true blue baby I love youI've heard all the lines
I've cried oh so many times
Those tear drops they won't fall again
I'm so excited 'cause you're my best friend
So if you should ever doubt
Wonder what love is all about
Just think back and remember dear
Those words whispered in your ear, I said
[chorus twice][Intermediate:]
No more sadness, I kiss it good-bye
The sun is bursting right out of the sky
I searched the whole world for someone like you
Don't you know, don't you know that it's
True love, oh baby, true love, oh baby
True love, oh baby, true love it's
[repeat]
True, so if you should ever doubt
Wonder what love is all about
Just think back and remember dear
Those words whispered in your ear, I said
[intermediate]
[chorus]
'Cause it's
True love, oh baby, true love, oh baby
True love, oh baby, true love it's
[repeat]
Facts sourced from wikipedia.com/ Lyrics by azlyrics.com