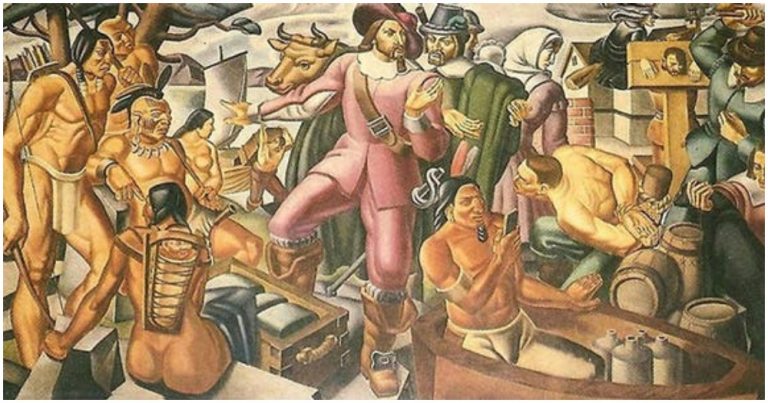 The internet is buzzing with conspiracy theorists around the world who are now discussing evidence of time travel after someone noticed a native American holding a gadget that looks conspicuously like an iPhone in an old painting from 1937. The painting was made almost seven decades before smartphones became a thing and is exciting theorists for the same.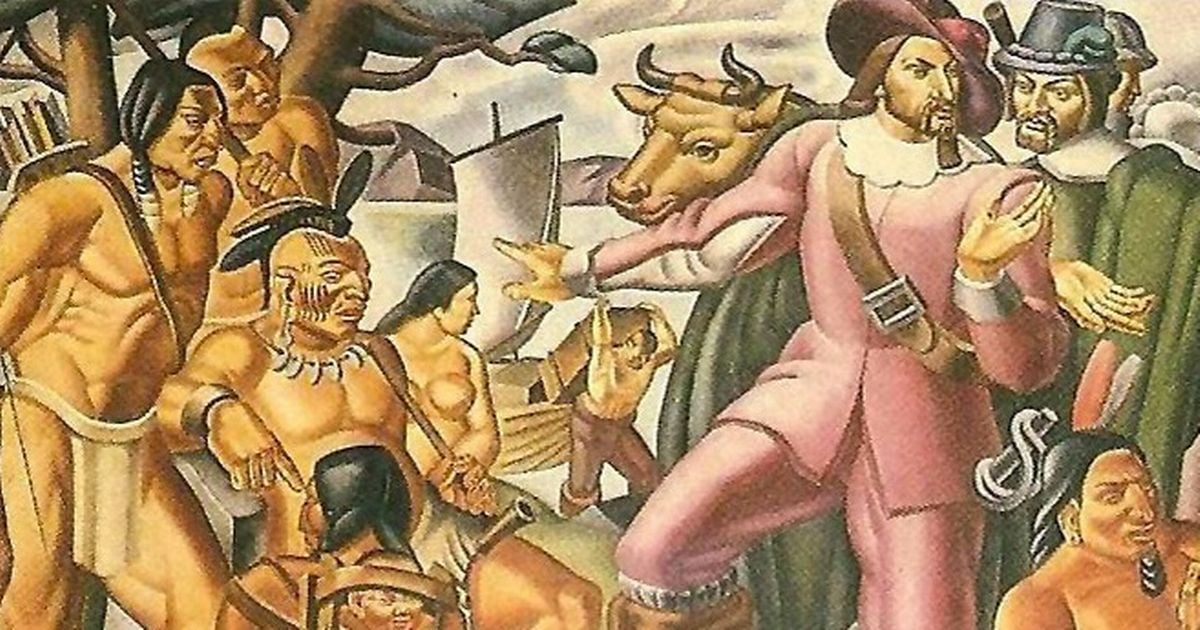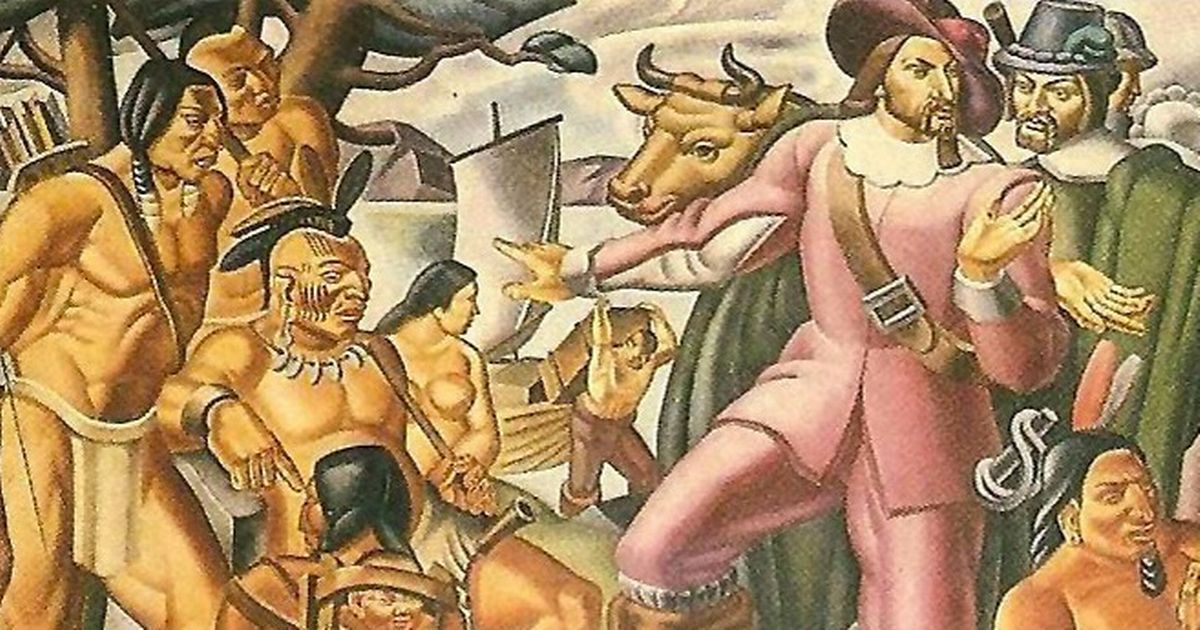 This mural in question, "Mr. Pynchon and the Settling of Springfield", was completed by Italian abstractionist Umberto Romano in 1937 and apparently depicts a scene from the 17th century. Experts say that the incident in the painting takes place four centuries even before smartphones were conceptualized and shows the founder of Springfield, Massachusetts, William Pynchon, being surrounded by native Americans upon his arrival in the New World.
The painting shows Pynchon in a pink suit and sitting to his left, below him, is a bare-chested Native American looking as if he's, well, taking a 'selfie'.
Take a closer look again.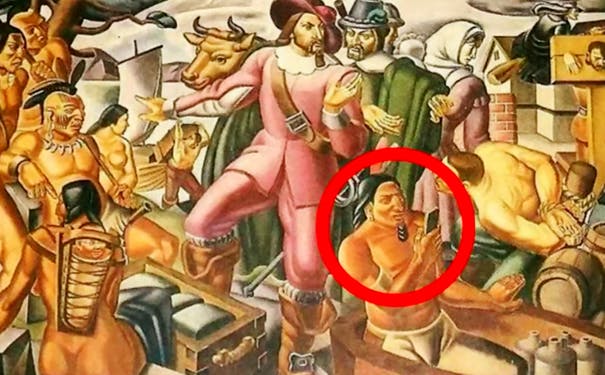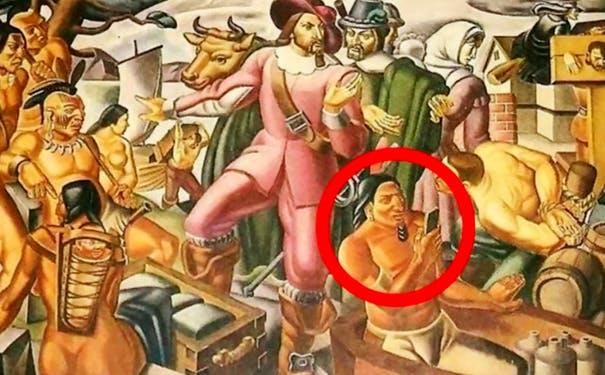 While the minute detail was picked up on by Motherboard, historian Daniel Crown believes the native American was simply intrigued by a "mirror," one of the belongings from Pynchon's trove of treasures. 
Romano … was probably trying to capture the introduction of modernity into a curious but technologically stunted community, which was instantly bewitched by Pynchon's treasure trove of shiny objects. 
Referring to the object as a mirror, specialist in native culture, Edwin L. Wade, said that mirrors were symbols of wealth and prestige for the Native Americans and it could be that.
Or it could be "one of the gospels or maybe Psalms," Crown said. "These did exist at the time and were roughly the same rectangular shape," he explained.
Credits: beingindian.com
Share this story on Facebook with your friends.