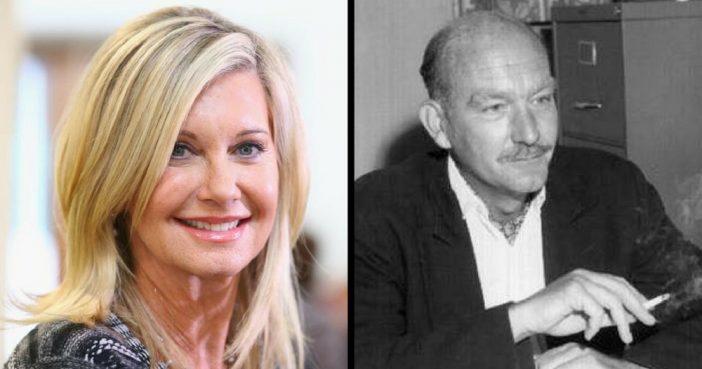 Interesting people often have parents with fascinating lives. Many of these incredible people just so happen to be parents of celebrities.
1. Bill Nye
Bill Nye is a beloved TV presenter and advocate who hosted the TV show Bill Nye the Science Guy which taught science to children.
His mother, Jacqueline Jenkins-Nye, worked to crack Japanese and German military codes during WWII. Jacqueline was one of a small group of scientifically accomplished female students at Goucher College that was recruited by the Navy to help break enemy codes. She directly contributed to breaking the code that allowed U.S. fighter pilots to shoot down and kill Isoroku Yamamoto, the mastermind of the Japanese attack on Pearl Harbor.
2. Christian Bale
Christian Bale is a Welsh actor who is known for his starring role in American Psycho, and his portrayal of Batman in the Christopher Nolan directed franchise.
Bale was born to David Bale, an entrepreneur, and Jenny James, a circus performer. However, David divorced James in 1991, and married Gloria Steinem in 2000, making her Christian's step-mother. Steinem is a feminist writer, journalist, activist, and political leader who became a spokesperson for the feminist movement in the 60s and the 70s.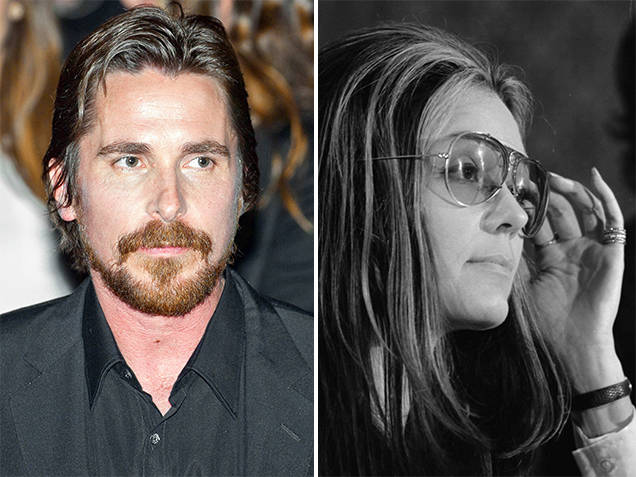 3. Tupac Shakur
Tupac Shakur is remembered today as one of the greatest Hip Hop artists of all time and a cultural icon.
Much of the revolutionary attitude that defined Tupac was directly inherited from his mother, Afeni Shakur. She joined the Black Panther Party in 1968, and shortly after was charged, along with 20 other people in the "Panther 21," with conspiring to blow up buildings in New York City. After representing herself, she was acquitted of all charges.
4. Woody Harrelson
Woody Harrelson is an American actor best known for his breakout role as Woody in the TV show Cheers and his numerous roles in film and TV.
His father, though, was underworld hitman Charles Voyde Harrelson. Charles was acquitted on one murder charge, but then convicted on a second when he killed a grain dealer for $2000. After five years, Charles was released and went on to immediately kill U.S. District Judge John H. Wood Jr. at the behest of a Texas, drug lord. He as given life in prison and died in his cell in 2007.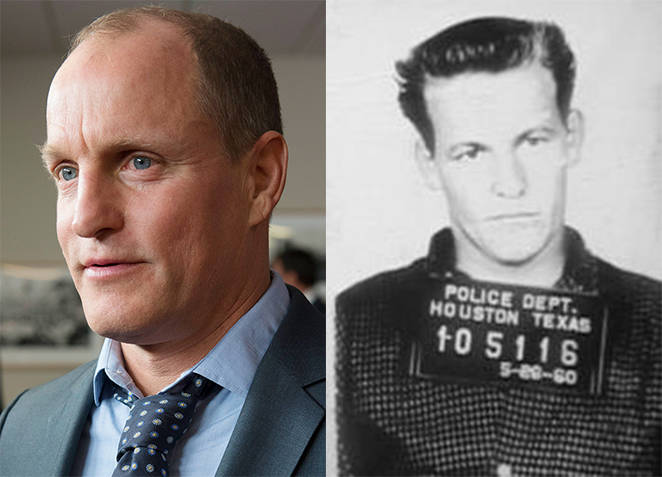 5. Olivia Newton-John
Olivia Newton-John is an Australian singer-songwriter and actress who is most known for playing the iconic role of Sandy in Grease.
Her father, Brinley Newton-John, was an RAF intelligence officer and then Mi5 officer during WWII. A linguist, he worked closely on the project that cracked the Nazi's Enigma code. After the war, he became a professor at the University of Melbourne.
6. Beck Hansen
Beck Hansen, known simply as Beck, is a Grammy award-winning singer-songwriter, producer, and multi-instrumentalist known for his fusion of a wide array of American musical styles.
Beck's father, David Campbell, is an arranger, composer, and conductor who has worked on countless Gold and Platinum records, working with artists like Adele, Beyoncé, Muse, and more. His mother, Bibbe Hansen, was one of Andy Warhol's "Superstars," who acted in his movies in the 60s, and recorded a number of albums with various groups.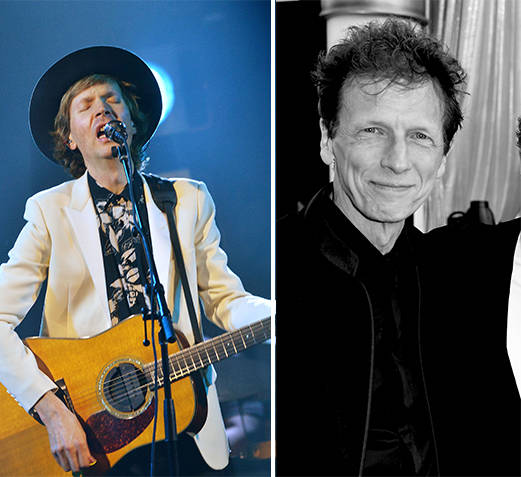 7. Joaquin Phoenix
Joaquin Phoenix is an Academy Award-nominated actor known for his work in Gladiator and his starring role in Walk The Line as Johnny Cash.
Joaquin's parents were John Lee Bottom and Arlyn Dunetz, a California couple who were members of The Children of God cult. As a part of the cult, the couple moved to Puerto Rico to establish a commune and give birth to their children. Many female members were encouraged to engage in Flirty Fishing, a practice where they would use sex to win converts. His parents left the cult in 1978 and took the last name "Phoenix" to represent their rebirth. Arlyn Phoenix is now a social activist and a director of the Peace Alliance.