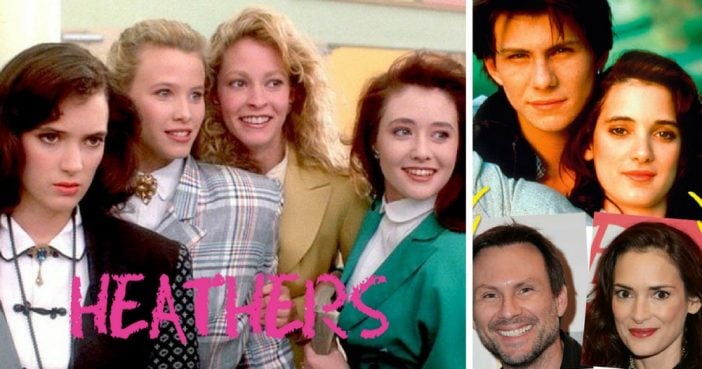 Released in 1988, the dark comedy 'Heathers' follows a clique of popular high school girls (all named Heather) who invite newcomer Veronica (Winona Ryder) into their group. But Veronica is quickly fed up with all of their vanity and cruelty and hatches a plan with her new, similarly dark-minded beau to take the trio down. Twenty-nine years later, we take a look back at the cast of the film and see where they are now.
1. Lance Fenton – Kurt Kelly
While the trio of Heathers (plus Veronica) sit atop the social pyramid at Westerburg High, there are also a number of other "popular" students at the school, including Kurt Kelly (Lance Fenton). Kelly is a stereotypical jock and leads the Westerburg High football team as their quarterback. Along with his buddy Ram Sweeney, Kurt often plays along with the Heathers' cruel teasing. He later starts a sexual rumor about Veronica in order to ruin her reputation, which causes J.D. to come up with a scheme to get revenge.
After appearing in Heathers, Lance Fenton only appeared in one more film, taking a part in the 1989 television movie The Fulfillment of Mary Gray. Fenton then left the acting world for good and went on to become a chiropractor with his own practice. According to the Yelp profile for his now-closed Pasadena chiropractic office, Fenton graduated from UCLA in 1988 before attending the Cleveland Chiropractic College in Los Angeles.
2. Lisanne Falk – Heather McNamara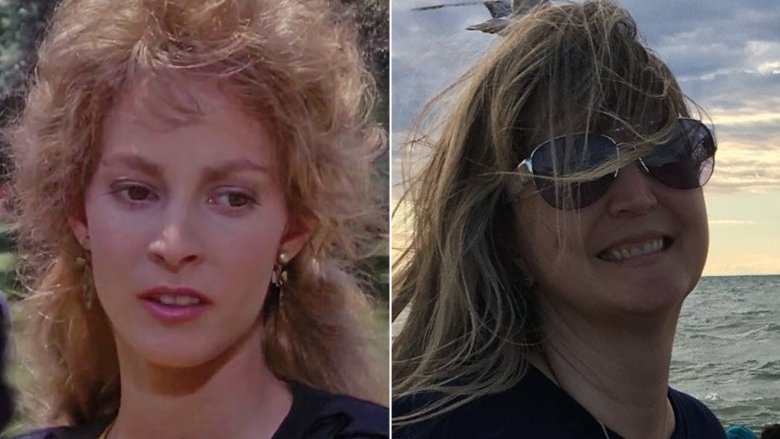 Heather McNamara (Lisanne Falk) is probably the "nicest" of the three Heathers that run Westerburg High, although she does go along with much of the bullying that Heathers Chandler and Duke initiate against the unpopular students at their school. In fact, her social status and position on the cheerleading team hide her own internal struggles and timid nature. When McNamara reveals on a call-in radio show that she's battling depression, Heather Duke relentlessly bullies her the next day at school. McNamara tries to commit suicide in the school bathroom, but Veronica manages to stop her from going through with it.
Actress Lisanne Falk got her start as a child model at the Ford Modeling Agency alongside her friend Brooke Shields; a photo of the girls appeared on the cover of Life magazine in 1978, and Falk's modeling work was also featured in a book by model and photographer Betsy Cameron. Following her appearance in Heathers, Falk only had a dozen or so movie and television roles over the next decade before essentially retiring from the public eye. Her last appearance in a feature-length film came in the 1998 crime drama Shattered Image, alongside Anne Parillaud and William Baldwin.
3. Shannen Doherty – Heather Duke
Along with her part as Kris Witherspoon in the NBC family drama Our House from 1986-1988, Doherty's appearance as the bulimic "megabitch" Heather Duke in Heathers truly helped launch her acting career. Television producer Aaron Spelling was casting his upcoming series Beverly Hills 90210 when his daughter Tori, who'd seen Our House and Heathers, recommended Doherty, saying she would be perfect for a spot on the show. Her father invited Doherty out to the set, and the rest is history.
Doherty revealed she had breast cancer in 2015, and has shared her journey through treatment and recovery with her fans on Instagram along the way, announcing in April 2017 that she was in remission. Doherty is the only original Heathers cast member slated to return for the Paramount Network reboot, on which she's agreed to appear as a "pivotal, unnamed character."