In May 2015, Jordan and Heather Harger packed up their four kids and left their cushy life in the suburbs of Orlando to volunteer in rural South Africa. The move was part of pursuing "a personal calling to do justice…and break the cycle of poverty," writes Heather Harger on the family's website, No Muck.
Part of the big move included downsizing to a 300-square-foot RV. The money they've saved by adopting this minimalist lifestyle helps fund their mission work and medical therapy for their oldest son, Sy, who has eosinophilic esophagitis, a chronic immune system disease that makes him allergic to most foods.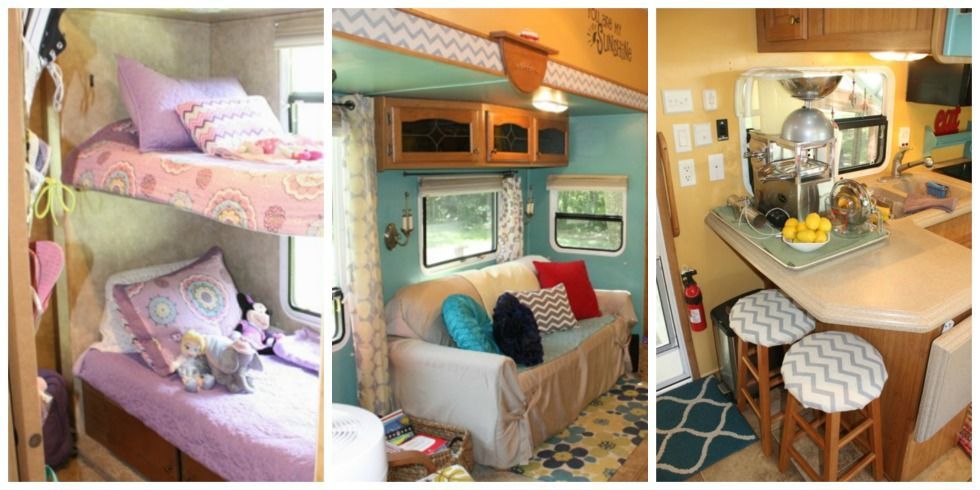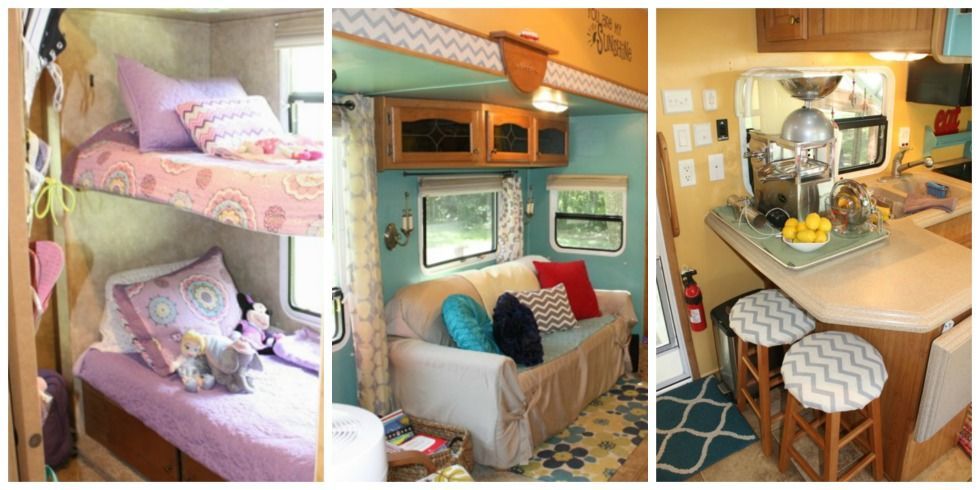 So far, the Hargers have helped establish an aquaponics system to grow greens and vegetables, which account for nearly half of the food served at the local preschool, in addition to running a regular clinic where locals can get some of their medical needs addressed. (Jordan is a former paramedic and firefighter.) Back in the States, a handful of websites have recently covered the Hargers' journey, fueling a growing curiosity about how the family of six lives full-time in such tiny quarters.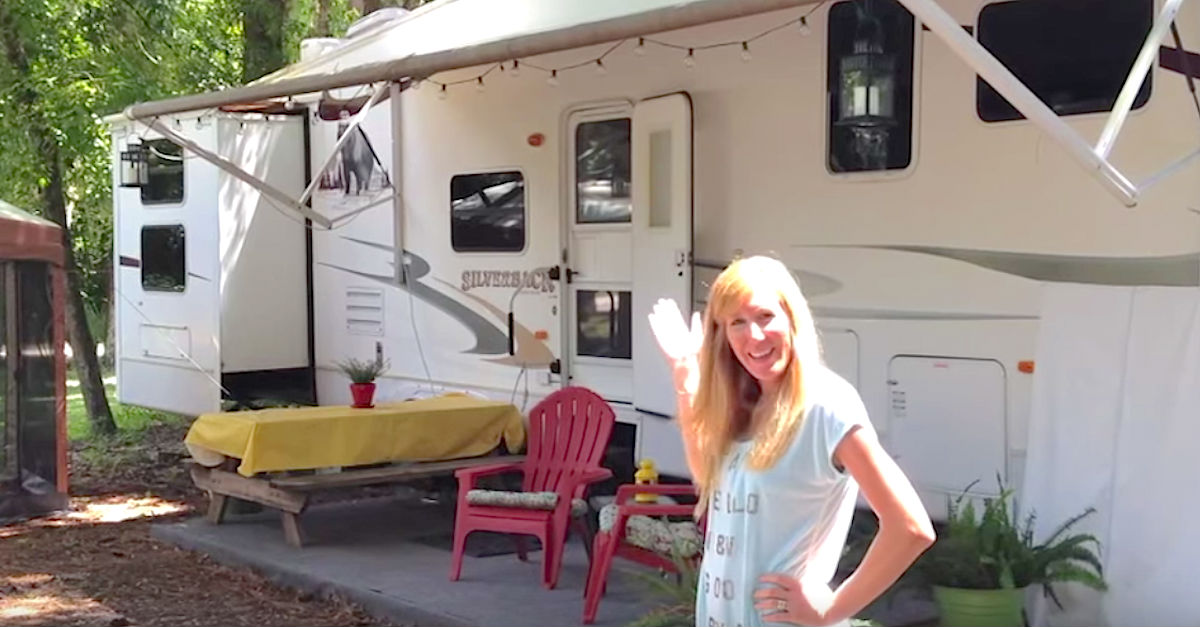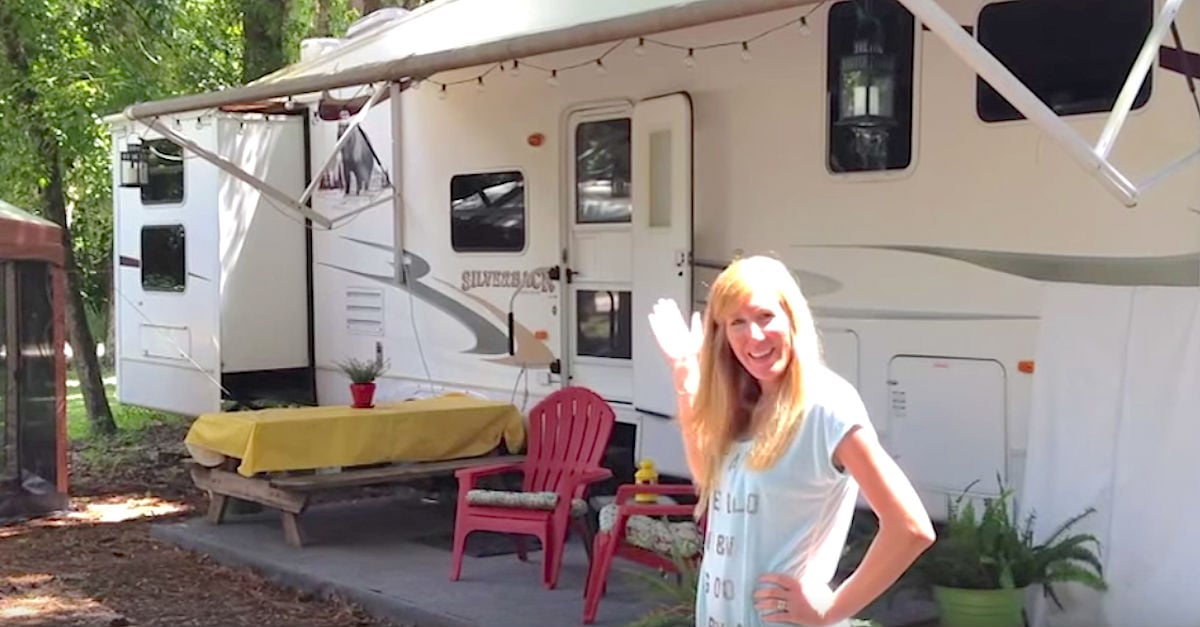 Take a peek at some of the images of their improvised home, then watch the video below for a full tour.
The inviting exterior of the family's Silverback Cedar Creek RV: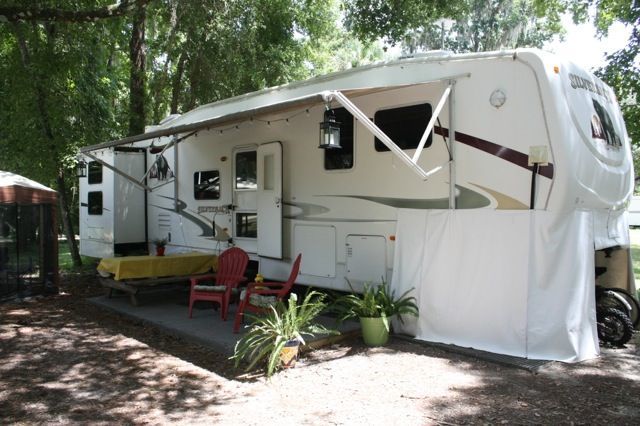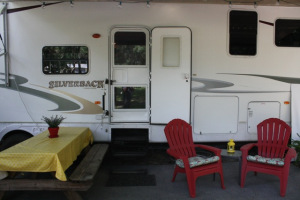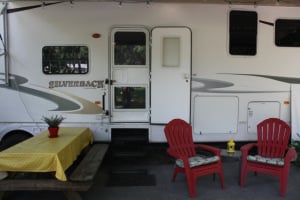 Cheerful colors and patterned accent pieces give the living room a lively feel: