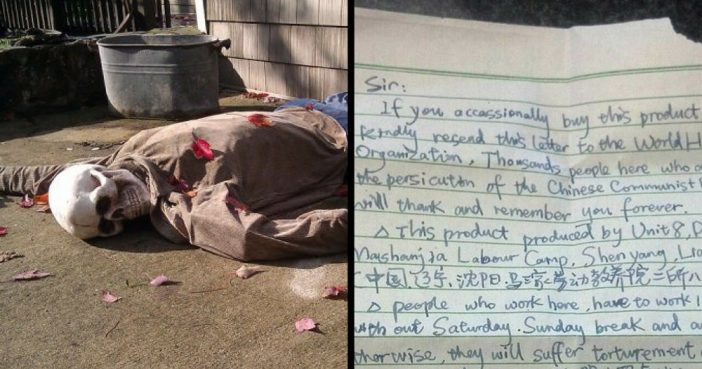 For some of us, October 31st is the most fun day of the year. For others, it's the spookiest. And here's why …
This freakish decoration was REAL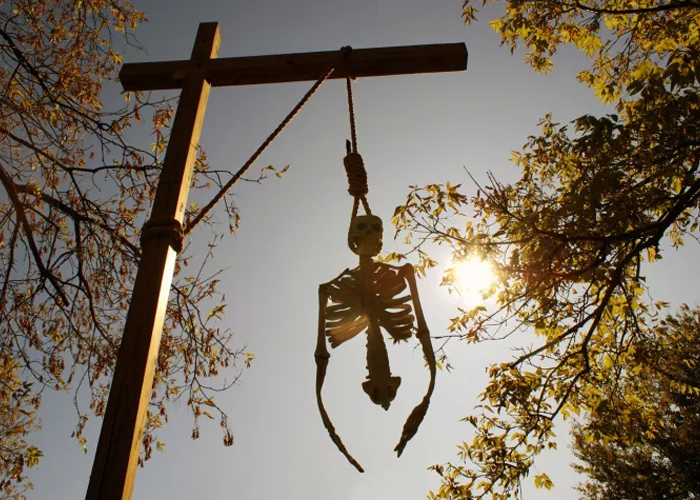 If there were a prize for most morbid Halloween decoration in Frederica, Delaware, in 2005, it would have gone to the body hanging from a tree. It would have beaten out the fake witches, skeletons, and jack-o-lanterns dotting the neighborhood. For hours, people passed by admiring it. Of course, it had an edge over the other decorations. This was a real body. Police believe it was that of a woman who had committed suicide the night before.
Men in tutus shouldn't criticize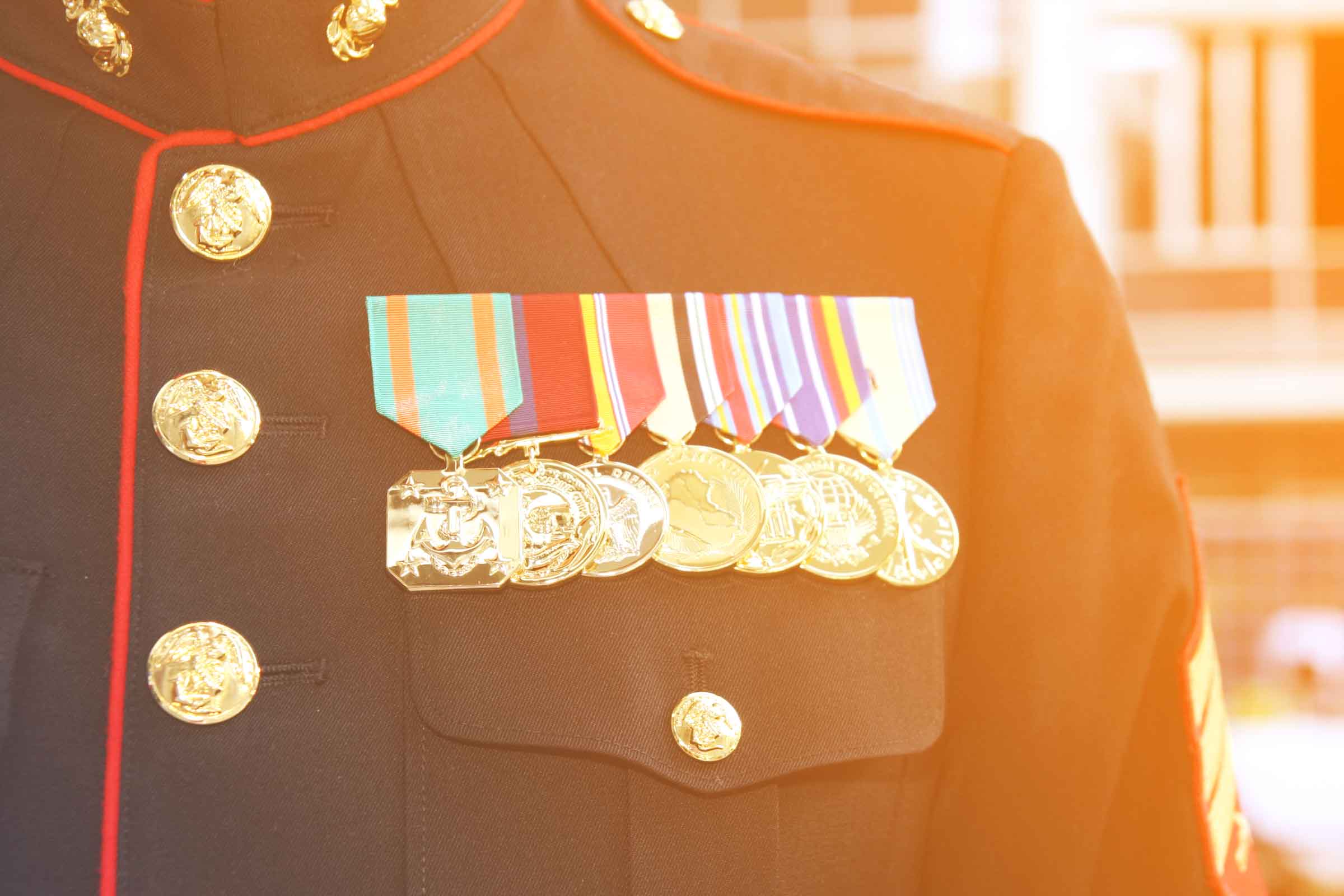 Note to self: Not everyone's wearing a costume on Halloween. When a tutu-clad Marine spotted a uniform-clad man in a wheelchair, he thought the man's costume was a weak attempt at mocking the military. So he attacked him. As the Marine learned upon his arrest, the man's wardrobe was not a comment on our servicemen and women. He was, in fact, a disabled veteran. (Instead of violence, the man could have tried these powerful ways to support veterans.)
There really are monsters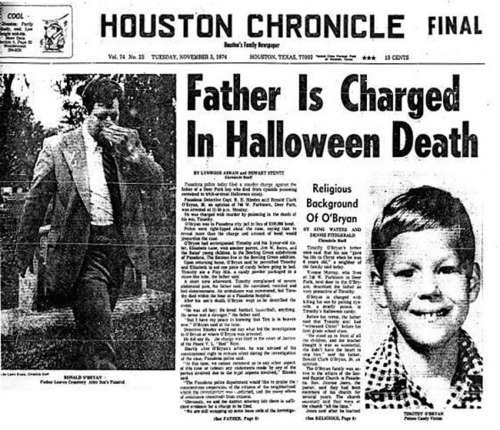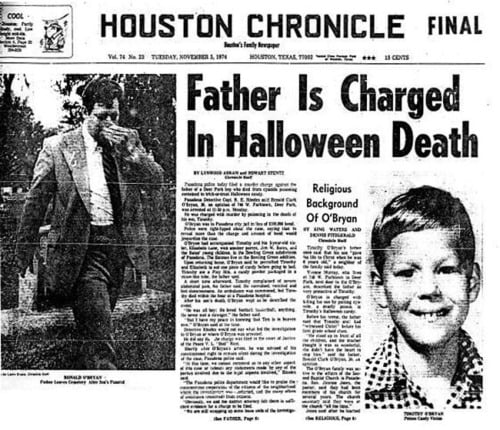 It's every parent's nightmare: Your child comes home from a night of trick-or-treating with spiked candy. One event that helped propel this fear was the murder of Timothy O'Brien in 1974. The eight-year-old from Deer Park, Texas, died Halloween night after ingesting poisoned candy. Making this crime more horrific is the fact that the perpetrator was not a neighbor, but the boy's own father, who sought to cash in on his son's life insurance. Every parent should read these trick-or-treating safety tips.
The note
The most frightening thing about the graveyard kit bought at Kmart was the note an Oregon woman found inside. It was written by a Chinese factory worker who claimed he and others were tortured and enslaved in a forced labor camp making toys 15 hours a day with no pay or days off. He went on to plead for the letter to be forwarded to the World Human Rights Organization. The woman did just that, and the Chinese worker was freed when the camp was exposed months later.
Neither rain, nor sleet, nor decomposing body …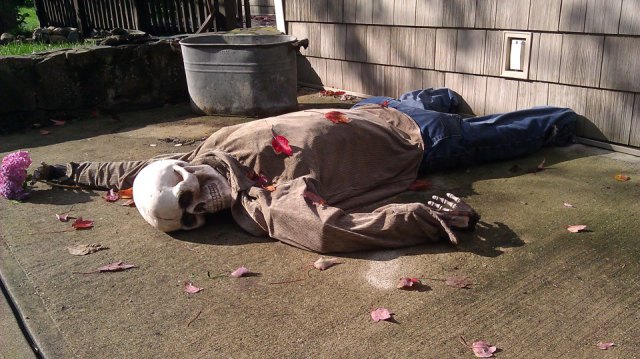 It's bad enough to have collapsed and died alone on your own porch steps. But adding insult to injury, the next morning, the mailman, assuming the body was an excellent Halloween decoration, sidestepped the deceased on his way to delivering the corpse's mail.
Next time go as a ghost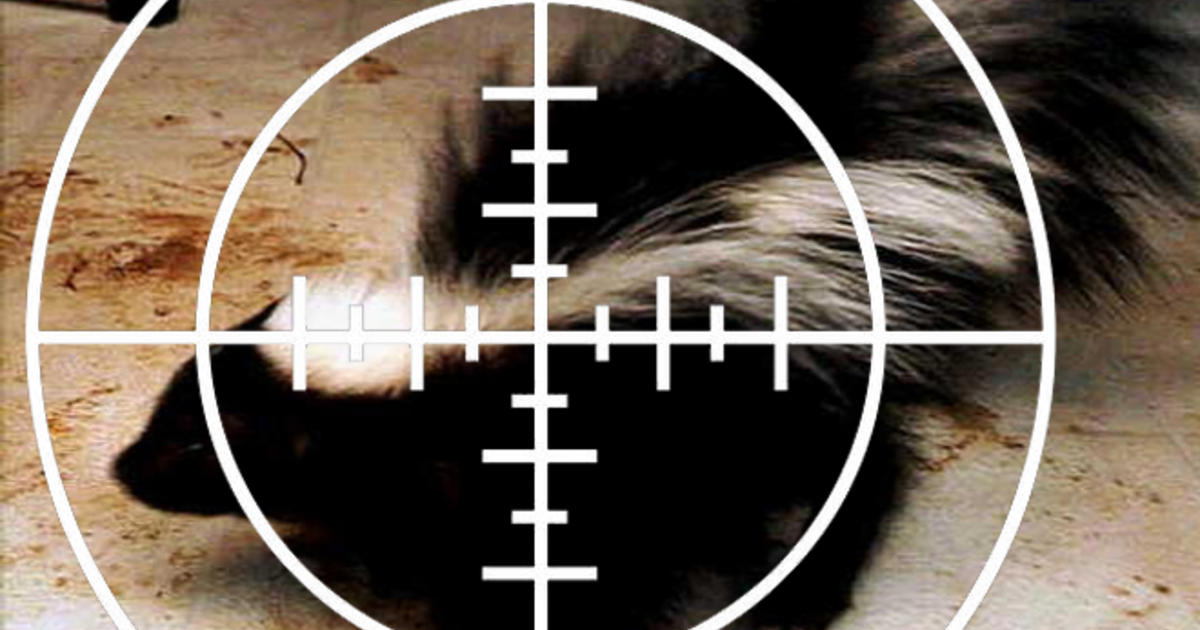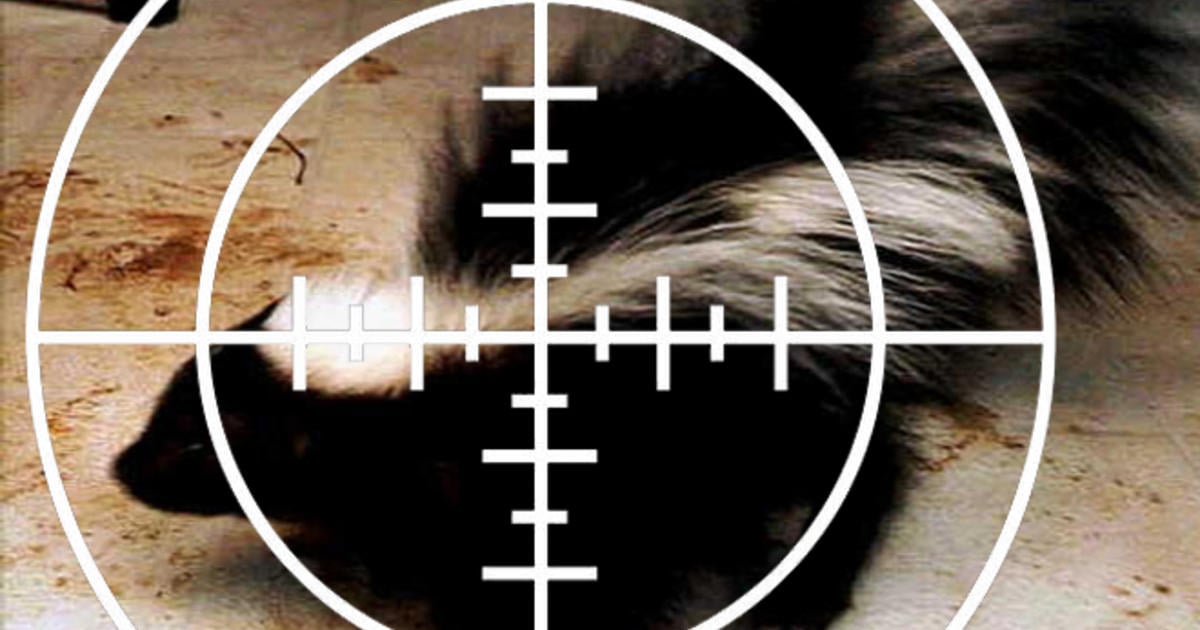 Sometimes, a costume is just too good. A nine-year-old wearing a black outfit and a black hat with a white tassel was mistaken for a skunk by a relative and shot. The girl survived.
A killer costume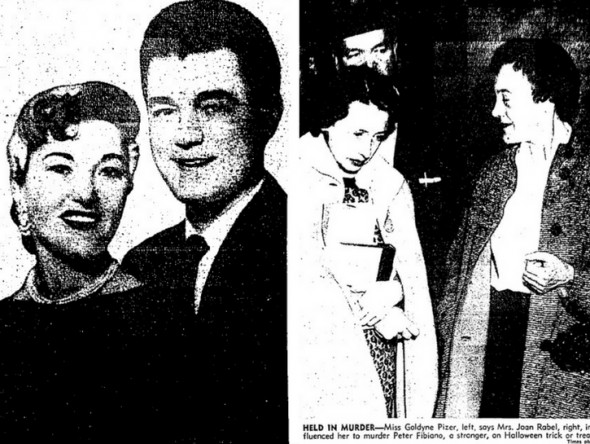 The year was 1957. Halloween night. A couple was getting ready for bed when the doorbell rang. It was late, but the husband answered the door, ready to dole out more candy. Instead, an adult wearing a mask shot him in the chest killing him. Was it a trick-or-treater dissatisfied with the candy selection? Not quite. The murderer, it turns out, was the girlfriend of a woman who had had an affair with the murdered man's wife. The woman convinced her girlfriend to do away with the husband in order to have the wife for herself.
Angry candy
Candy might be important, but it's certainly not worth your life. It was Halloween night when a 55-year-old Chicago resident realized his candy bag was missing. He blamed a neighbor for the missing sweets and took his revenge to an extreme, stabbing her to death with several steak knives.
A devastating prank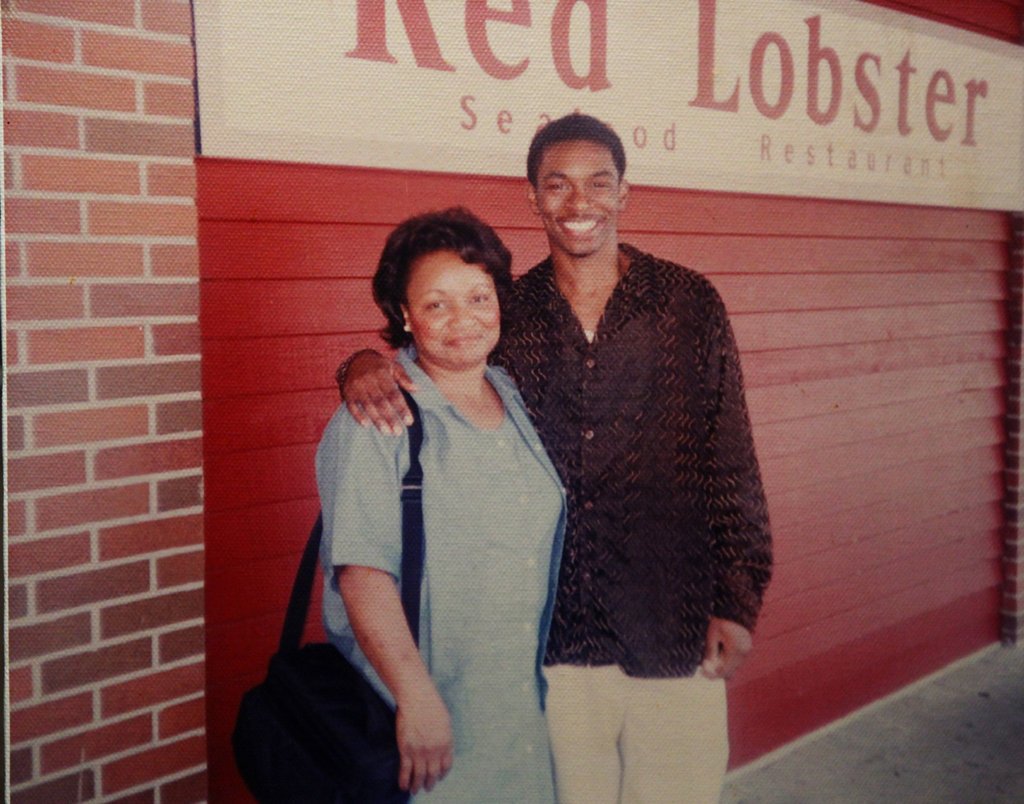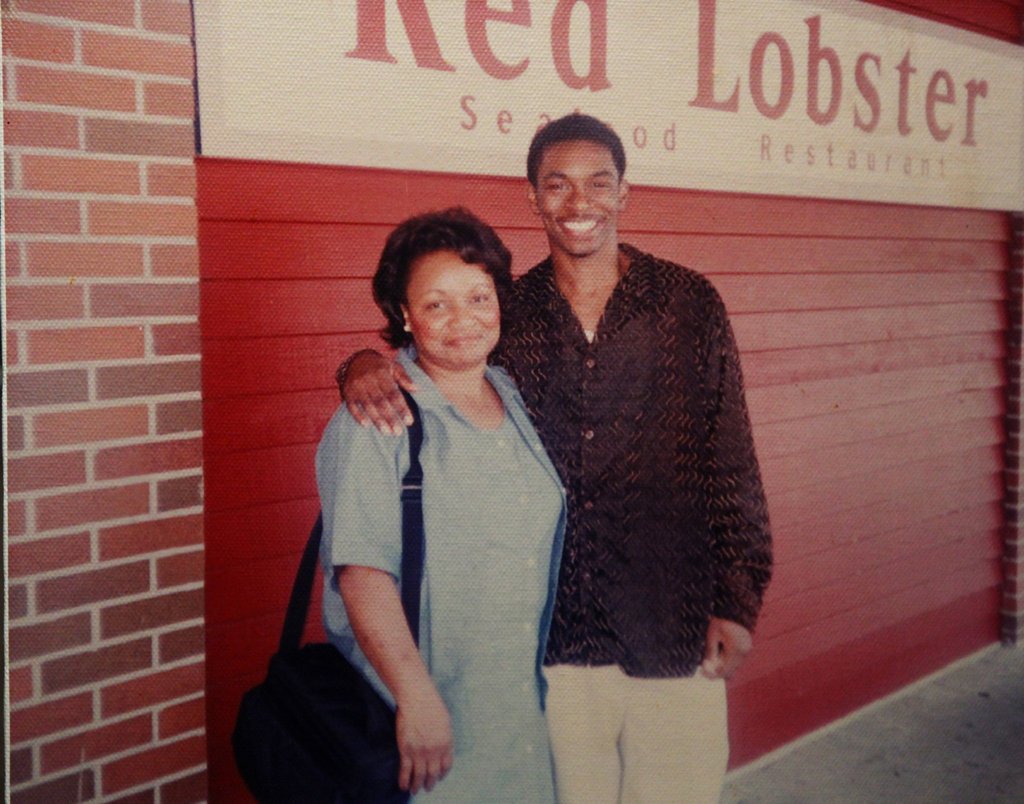 Halloween is known for both tricks and treats, but some pranks just go too far. In 1998, a Bronx man was in the car with his girlfriend to pick up her nine-year-old son from a Halloween party. When a group of teens started egging the car, the man got out and an argument started. After he sat back down in the car, though, one of the teenagers shot him fatally in the head.
(Source: Reader's Digest)