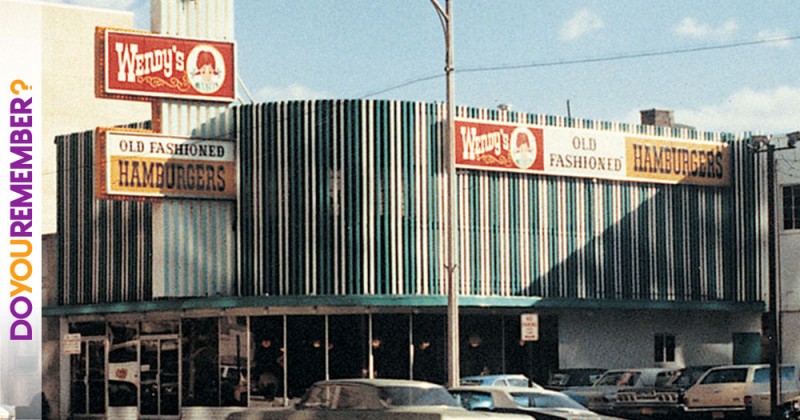 In November of 1969, the very first Wendy's Old Fashioned Hamburgers served up its deliciously juicy, square-meat patty in Columbus, Ohio. Founded by Atlantic City, New Jersey-born former U.S. Army staff sergeant Dave Thomas, who named the restaurant chain after his daughter, Melinda Lou (nicknamed Wendy), the billion-dollar fast-food chain now boasts more than 6,650 locations around the globe and counts more than 57,000 employees. In honor of their continued success, DoYouRemember looks back at some of their classic television commercials from the last few decades.
Hot & Juicy Hamburgers For One and All (1978)
Everybody had their own preferred method when it came to enjoying their tasty, mouthwatering Wendy's burger in this early ad.
The Many Faces of Jonathan Winters (1979)
https://youtu.be/cERqFhVHuIY
Actor Jonathan Winters donned many hats (literally) while appearing in this Wendy's commercial.
Soviet Fashion Show (1980s)
Rita Wilson Chowing Down (1982)
Before she married Tom Hanks, Rita Wilson appeared in the films Cheech and Chong's Next Movie and M*A*S*H, as well as in this burger-rific commercial.
Where's the Beef? (1984)
Everybody's favorite burger-craving grandma, Clara Peller became a star during the 1980s simply by asking one question.
Dave Thomas Loved His Work (1992)
https://youtu.be/FF27KRLBGYw
Prior to his passing in 2002, Dave Thomas appeared in more than 800 commercials for his beloved hamburger franchise
Check Out these Amazing Photographs from the Inside of the Original Wendy's Restaurant.