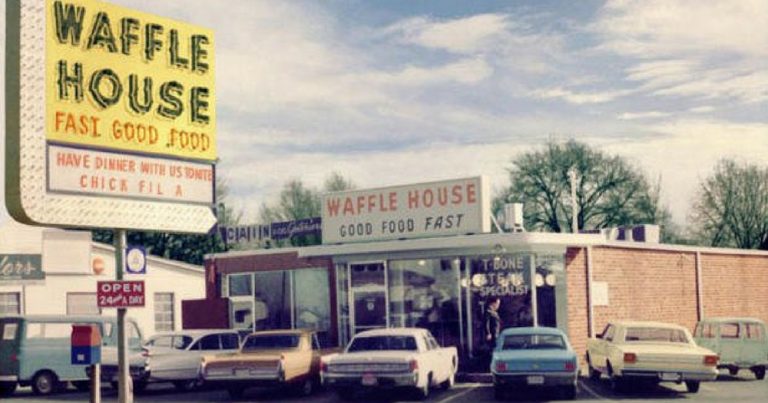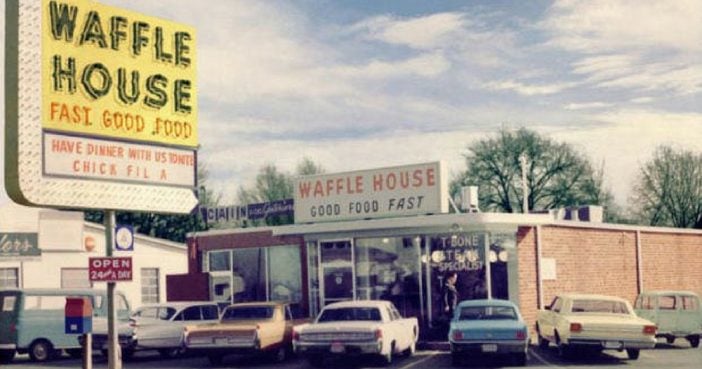 Ever wonder where your favorite fast food chain first popped up? Look no further.
1. Waffle House (2719 East College Avenue, Decatur, Georgia)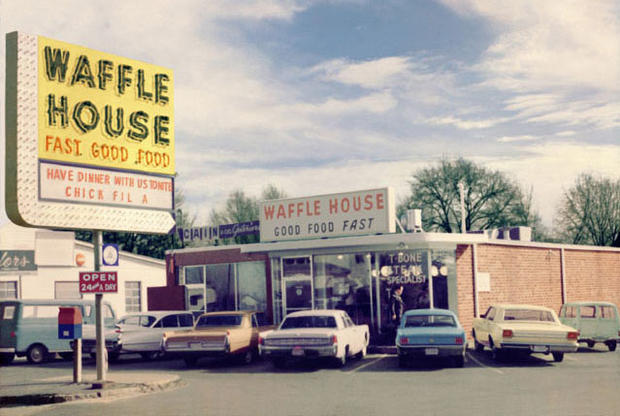 Joe Rogers Sr. and Tom Forkner opened the first Waffle House in 1955 and remain involved with the company to this day. The original location is now the Waffle House Museum, where you can make your own waffles in its unchanged interior.
2. Dunkin' Donuts (543 Southern Artery, Quincy, Massachusetts)
Before America was running on Dunkin', it was a simple donut shop on Southern Artery—yes, like the heart—in Quincy, Massachusetts. The location opened in 1948 under the name Open Kettle, then a year later it became Kettle Donuts, then a year after that it finally became Dunkin' Donuts. While the building has been remodeled over the years, it still maintains the original aesthetic.
3. Starbucks (2000 Western Ave, Seattle, Washington)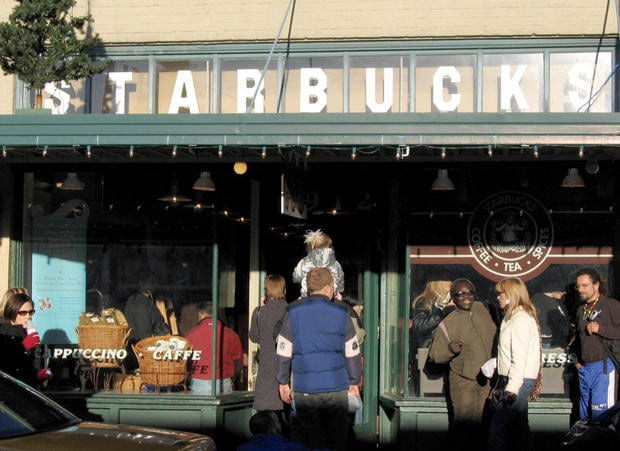 The original Starbucks store began selling coffee beans and equipment from its 2000 Western Ave location in 1971, but by 1976, their building was to be demolished and they had to find a new place. In 1977, they opened the "1st and Pike" cafe, located at the mouth of the historic Pike Place Market, and the rest is highly-caffeinated history.
4. Chipotle Mexican Grill (1644 E Evans Ave, Denver, Colorado)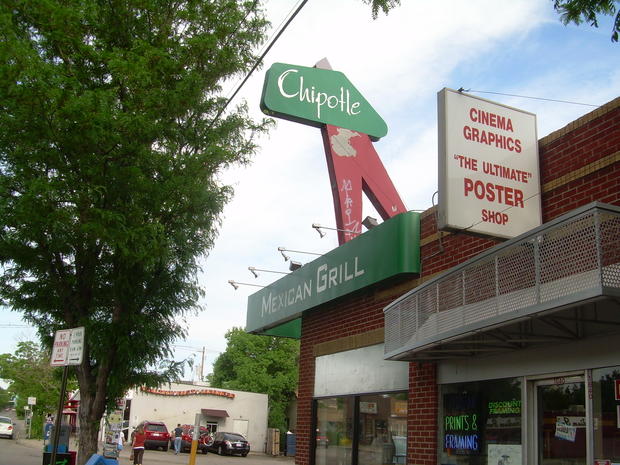 When founder Steve Ells opened the first Chipotle Mexican Grill just down the road from the University of Denver, he and his father figured that it would have to sell 107 burritos a day to be profitable. In a month's time, the store was selling over ten times that amount. You can still get a Chipotle burrito from its original location.
5. Nathan's Famous (1310 Surf Ave, Brooklyn, New York)
What began as a Coney Island hot dog stand in 1916 … remains a Coney Island hot dog stand. Sure, in the years since Polish immigrant Nathan Handwerker used his life's savings of $300 to begin selling franks made with his wife Ida's recipe to hungry Brooklynites, Nathan's Famoushas become a national chain with over 40,000 outlets. But for the Surf Avenue stand, little has changed in its physical appearance (which probably can't be said about most of those training for Nathan's Hot Dog Eating Contest, an annual competition held at the original location).