Every state has its spooky spots, whether an annual haunted attraction, a legitimately haunted place, or just an uncomfortably eerie spot in nature. And now, right now, 'tis the season to go to 'em. Old mental hospitals, valleys filled with ghosts, theme park fright houses, cemeteries, historic hotels — no matter how you scare, your state has a place to freak you out. We hit up our team of travel writers across the country, and they told us the most haunted places and best spots in each state to live the scary story you've waited all year to experience.
Alabama
Atrox Factory
Leeds

Haunted houses where off-duty college kids dress up like Jason Voorhees and jump out at you aren't a BAD time. But they're much cooler when the dude who played Jason in the movies is there. This 50,000-square-foot scare box is the largest haunted attraction in the southeast (outside Florida), with a quarter-mile of hallways full of terrifying stuff. What really sets it apart is the lineup of horror celebs who attend every year; this year it includes Paul T. Taylor, who played Pinhead in Hellraiser: Judgment on October 27 and 28, and Ken Kirzinger, aka Jason Voorhees in Freddy vs. Jason, on October 13. It's open until November 3, 6:30 to 10 pm during the week, 6:30 pm to midnight Fridays and Saturdays. General admission is $20. — Matt Meltzer
Alaska
The Alaskan Hotel
Juneau
If you're not into scaring yourself with a long, dark walk through bone-cold and ONLY ONE MATCH, well, good, fine, just scare yourself in the fully heated, bear-free Alaskan Hotel, the state's oldest-operating hotel and a legendary haunted spot. The most famous ghost to roam these halls is that of a gold miner's wife who lived here while waiting for her husband to return. When he didn't, she began supporting herself by working as a prostitute… until he did return. Not exactly thrilled with her new career choice, he killed her, and now guests and staff regularly report encounters (no, not like that) with her ghost. — MM
Arizona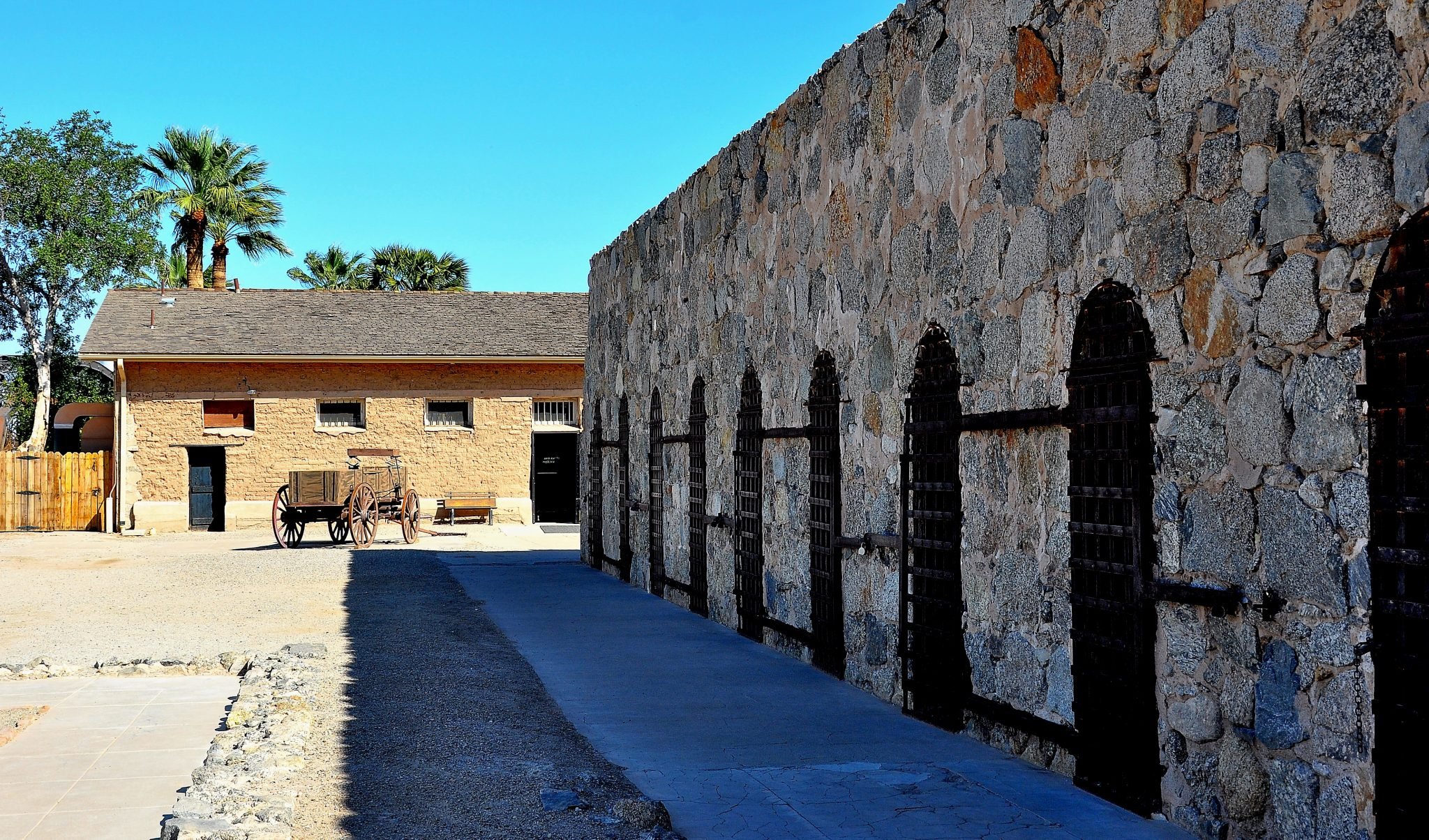 Yuma Territorial Prison
Yuma

Ask yourself whether, during the westward expansion, you'd want to be locked up in anything called a "territorial prison," and then jump ahead a hundred years to you haunting the hell out of the place if, like 100+ inmates, you'd died inside those walls. Not one to shy from a rep of locking people into hot, dark places, Arizona has designated this a state historical park — easily one of the creepiest in the nation. Guides report feeling chills when they pass Cell 14, where an inmate doing time for "crimes against nature" killed himself. In the so-called dark cell, prisoners in pitch-black solitary went mad chained to ring-bolts in the walls. — Lauren Topor
The Arlington Hotel
Hot Springs
Long reputed to be haunted, this grand, 93-year-old hotel is a fine place to let your imagination run off with you. It's so big and so old and so ornate, it's probably where you'd choose to stay a while, if you were a ghost. History weighs on the place, and on your mind: four presidents have stayed here, plus the likes of Babe Ruth and Al Capone. Right outside, in the dark, the old-timey lamplight guides your walk through the Downtown spring-fed spas that have drawn visitors to this resort town for decades. Echoing against stone buildings and set against a steep backdrop of the inky forest, even the sound of burbling fountains takes on an unexpected note of the ominous. — Sam Eifling
California
Heaven's Gate mass suicide site
Rancho Santa Fe
The golf course-strewn San Diego suburb of Rancho Santa Fe regularly makes "most expensive zip codes in the USA" lists. So it came to a stunner in 1997, when the world learned it was home to Heaven's Gate, a cult whose 39 members drank poisoned Kool-Aid as the Hale Bopp comet passed Earth, believing that aliens behind the comet would rapture their souls to Heaven. Even weirder than the mass suicide was their preparations: their bodies were found dressing in black sweatshirts and sweatpants, Nike sneakers, faces covered with purple cloth, and carrying $5.75 in one pocket — a toll, people speculated, to catch a ride on the comet. Each member had taken shifts, serving vodka and phenobarbital cocktails and tying plastic bags over fellow members' heads before submitting to the ritual themselves. The group's founder, Marshall Applewhite, took his own life only after making sure everyone else was dead.
The grisly death pact took place in a multi-million-dollar mansion, later torn down after the property became a macabre tourist attraction. The town also changed the street name from Colina Norte to Paseo Victoria. The still-vacant lot remains a pilgrimage site. Visitors can also check out an exhibit dedicated to the cult suicide at the San Diego Sheriff's Museum in Old Town. — Jackie Bryant
Colorado
The Stanley Hotel
Estes Park
If you've read or seen The Shining, you'll know the feel of this often snowbound hotel: It's the location Stephen King based his Overlook Hotel upon. It may not look like the film — unless you watched the 1990s made-for-TV movie version, which was actually shot here — but it holds are rumors of haunted rooms and service workers who still wander the grounds. Be warned: There's a much more sinister danger. The hotel has such an extreme elevation that just walking to your room can drain you, so one stiff drink may have you seeing ghosts. — Brock Wilbur
Connecticut
Fairfield Hills Hospital
Newtown
For 65 years, this was one of the largest mental institutions in Connecticut, at times housing more than 4,000 inmates before it closed in 1995. Still, locals walking dogs or jogging through the on-premise trails have reported figures passing through the windows, nurses looking down from the upper floors, and other paranormal activity. And that's just above the ground. Deep beneath the hospital campus runs a warren of tunnels used to move patients and equipment during cold months. We couldn't track down anyone who'd actually been down there, maybe because it's illegal to go. Or maybe because nobody's ever made it back. — MM
Delaware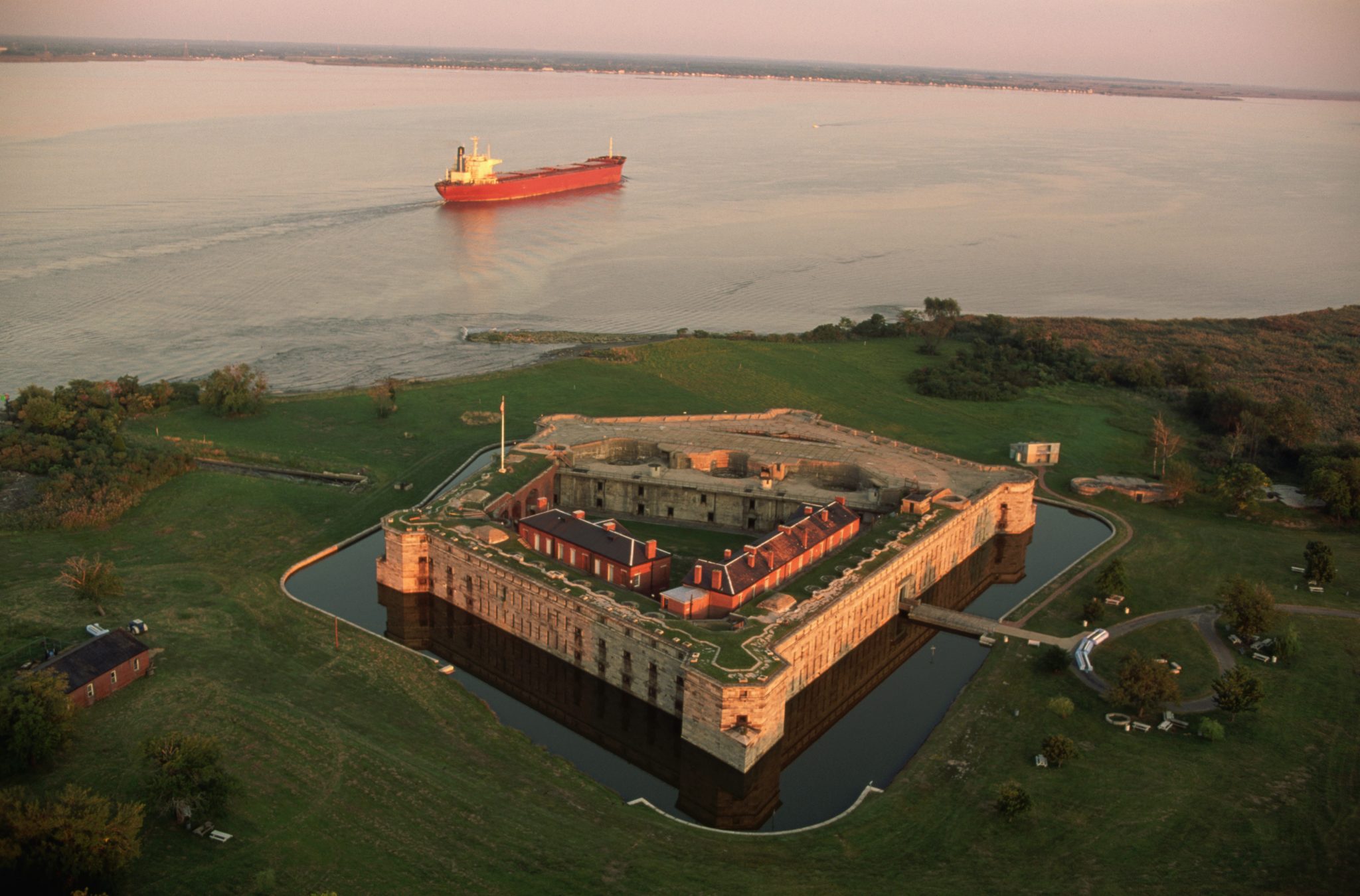 Fort Delaware
Delaware City
Civil War prisons were a particularly unpleasant place to be incarcerated back in the 1860s, what with the rampant amputations, gangrene, and war-induced psychosis. The spirits of the beleaguered Confederate soldiers interned at this former Union prison are said to haunt the imposing granite-and-brick behemoth, that sits a short ferry ride from Delaware City on Pea Patch Island. During October weekends, the Diamond State Ghost Investigators lead a three-hour tour of the fort at 6:30 and 9:30pm, where you'll use ghost-sensing equipment to search for paranormal activity. Tickets are $50. — MM
Florida
Halloween Horror Nights at Universal Studios
Orlando
It reasons that a movie studio would be pretty good at making haunted houses. That's why the most immersive and realistic haunted houses in America are the ones at Universal Studios on Wednesday-Sunday nights from September to early November. They're full-on sound stages made to look like the sets from different TV and movie themes (this year's is American Horror Story) with actors in elaborate makeup and costumes leaping out at unexpected times. Universal also deploys half-decaying and mentally deranged characters to run up and scream at visitors as they navigate the half-lit park. Floridians may find this no different than an average afternoon walking to Publix, but for tourists it can be downright terrifying.
The sounds, smells, and visual effects make the $84 weekend admission worth it. Crowds can be enormous, so if you have more money than patience opt for the Express Pass. It'll zip you to the front of the line and allow you to see more than three or four houses during your visit. — MM
Georgia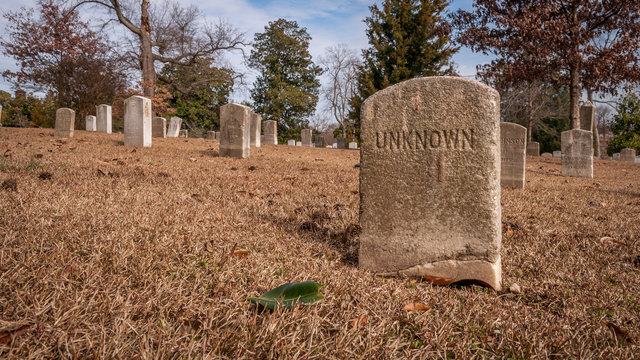 Oakland Cemetery
Atlanta
Everyone loves an old, eerie cemetery, especially one steeped in Civil War history. Built in 1850, Atlanta's Oakland Cemetery — the city's oldest, largest cemetery — is home to Maynard Jackson, Bobby Jones, and Margaret Mitchell, among many others. The cemetery includes a Confederate branch where visitors insist they've seen uniformed soldiers wandering the grounds and even hanging off of trees. Creep in as far as you dare, but be warned: Some have alleged that they've heard Confederate Army roll call among the tombstones and sworn that their name was called amid the list. — Amy Schulman