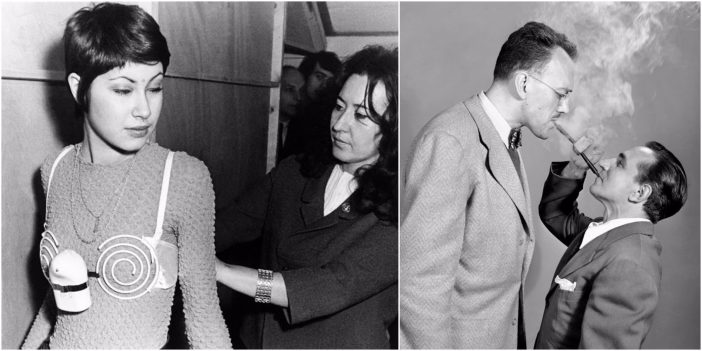 9. Glow-in-the-Dark Tires
In 1961, the Goodyear illuminated tire was revealed to the public. The tire was made from a single piece of synthetic rubber that was brightly lit by bulbs mounted inside the wheel rim.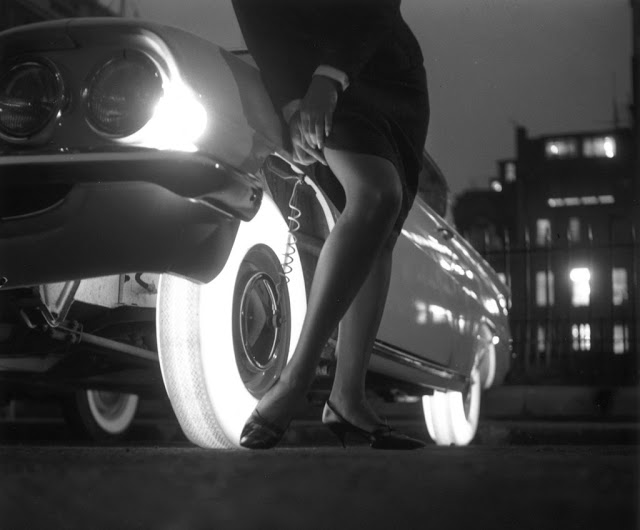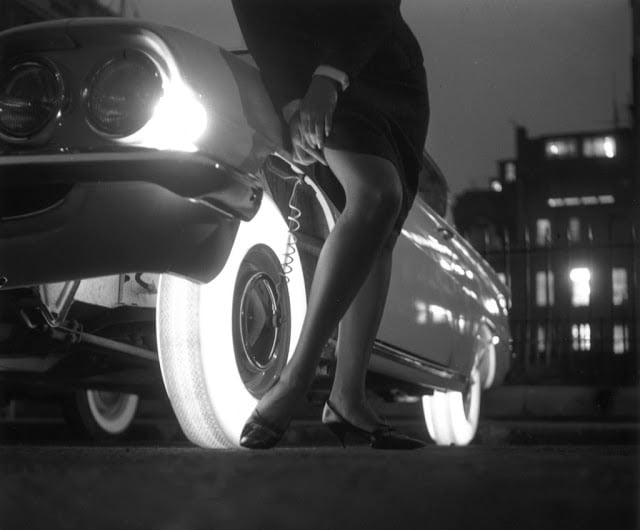 10. Window Baby Cages
In this June 1937 picture, a nanny is seen supervising a baby suspended in a wire cage attached to the outside of a high tenement block window. The cages were distributed to members of the Chelsea Baby Club who had no gardens and lived at the top of high buildings.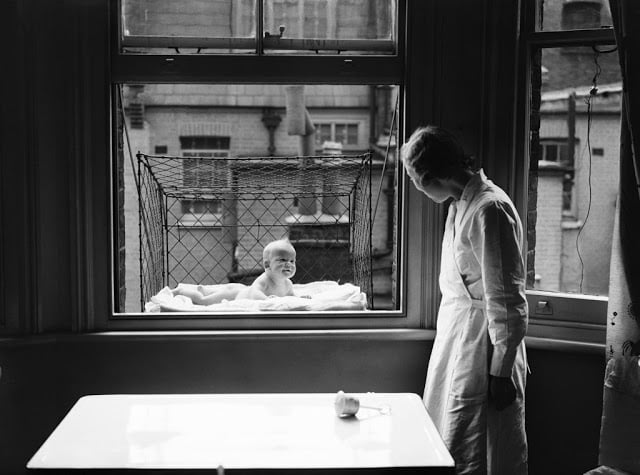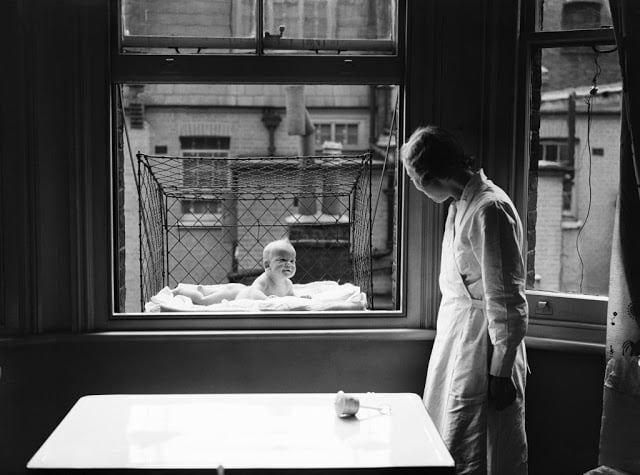 11. Pipe For Two
Two men demonstrate a pipe called the "Double Ender" in New York, June 2, 1949.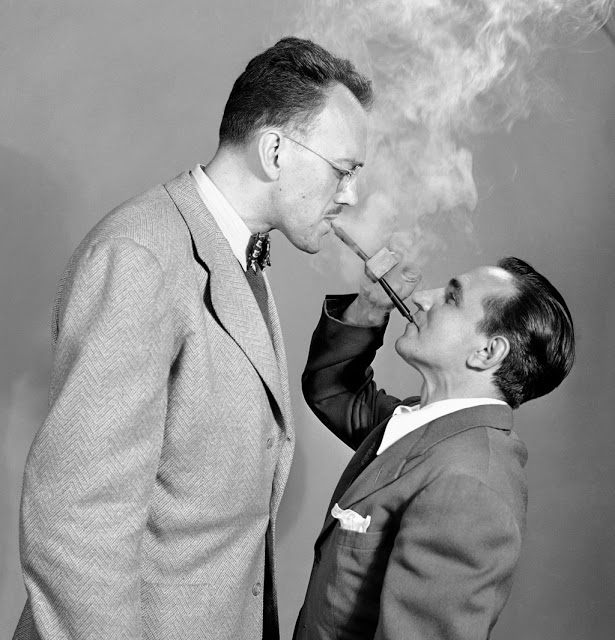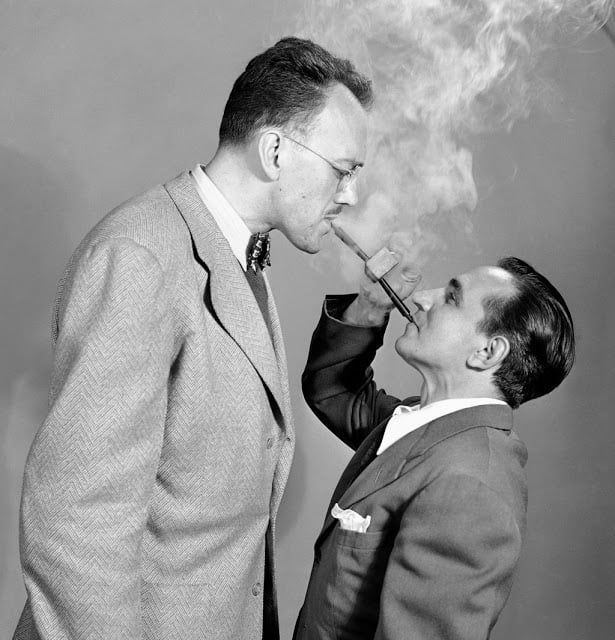 12. Suntan-Lotion Dispenser
Model Betty Dutter demonstrates how the spray nozzle is held on the new "Sun-Tan Lotion Dispenser" at the Annual Vending Machine Convention in Chicago on Jan. 19, 1949. A dime could get you a 30-second spray job.