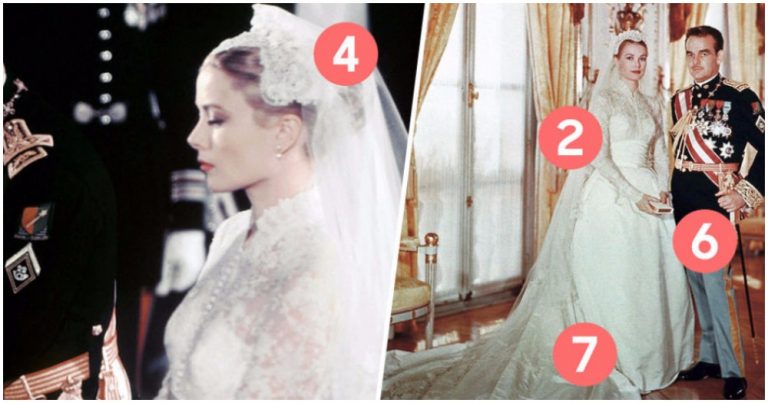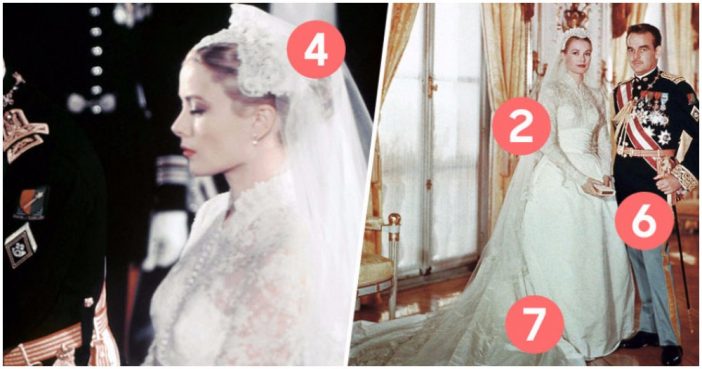 5. The lace had lots of embellishment.
Seamstresses re-embroidered the antique Brussels lace on her bodice to hide any seams and add hundreds of seed pearls.
6. The circular veil had an important purpose.
As an A-list movie star, Kelly's wedding was no small affair. She wore a specially designed veil that kept her face as visible as possible to the 600 guests and estimated 30 million viewers watching from afar. Appliqued lace motifs around the edges included two tiny lovebirds.
7. A prayer book replaced a big bouquet.
Devout mid 20th century brides often carried a Bible instead of lots of flowers, according to the Philadelphia Museum of Art, the current home of Kelly's bridal outfit. The actress received her book as a gift, and MGM then embellished it with silk, lace and pearls. Kelly carried both the missal and a small bunch of lilies of the valley on the big day.