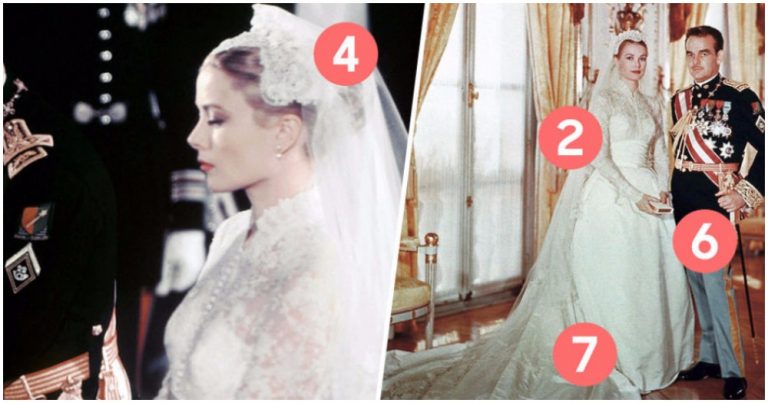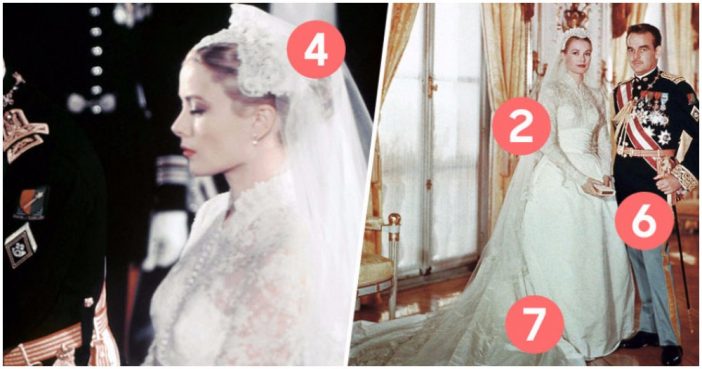 Decades before the Duchess of Cambridge and Princess Diana wowed the world with their bridal fashion, American actress Grace Kelly set the standard for royal weddings in her 1956 marriage to Prince Rainer III of Monaco. The Oscar winner became a true princess that day, and she definitely looked the part.
1. MGM gave her the gown.
Recently emulated by Kate Middleton and Miranda Kerr, the dress by Academy Award-winning costume designer Helen Rose came as a gift from Metro-Goldwyn-Mayerto their famous star. Rose had also worked on Kelly's wardrobe for four of her films.
2. The dress broke down into 10 parts.
The studio's wardrobe department created the "fairy-princess" look piece by piece. The lace bodice also came with a slip, skirt support and underbodice. Foundation, ruffled and smoothing petticoats went under the pleated silk faille skirt. Finally, a train insert and silk faille cummerbund completed the outfit.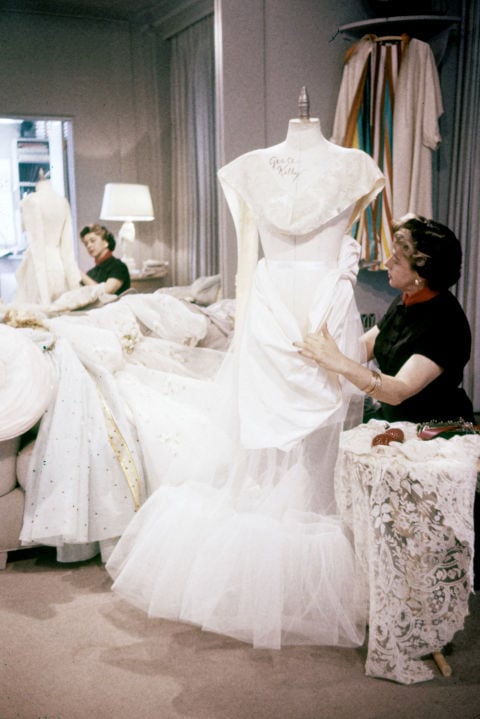 3. It used over 400 yards of fabric.
All of those components required a lot of material. In addition to the skirt made of ivory faille (a type of taffeta), 100 yards of silk net also went into the gown.
4. Her cap featured a flower crown.
Instead of an elaborate tiara, Kelly opted for a Juliet cap to hold her veil in place. The headpiece included more pearls and lace, as well as a wreath of paper orange blossoms.