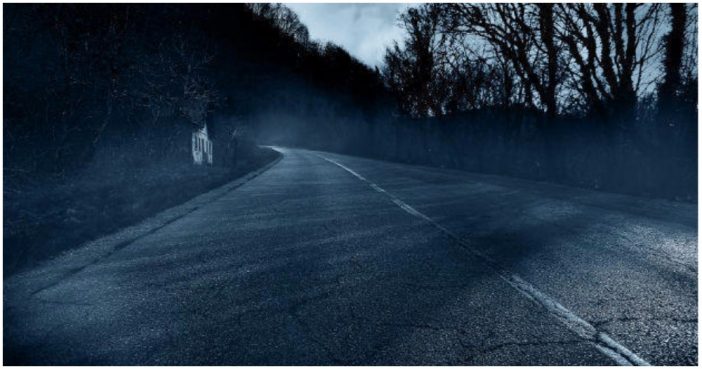 The Daily Telegraph reported that grisly murders and many fatal crashes should be enough to make Wakehurst Parkway a road to avoid if possible, particularly after dark.
The Wakehurst Parkway has been called the most haunted road in Sydney.

What are the other most haunted places in Sydney? pic.twitter.com/3jfX4rqYCv

— Moonman In The Mornin (@MoonmanMornings) June 18, 2017
Mary Loughland said she usually sees Kelly when she goes past the C3 Church at Oxford Falls. At other times, Mary will experience a "buzz on the radio" or the car doors will unexpectedly lock.
"I feel Kelly is either lost or has a message to deliver. She is not an evil presence, but one that's traumatized. She is saying, 'I need a lift out of here'. Maybe she was trapped in the back seat when she died or was hitchhiking, and that's why she wants to get into people's cars."
Filmmaker Bianca Biasi said the haunted road experience was "freaky and terrifying." And it was only two weeks ago that she had another blood-draining experience while filming a pilot for another TV show.
Bianca and her crew were filming a re-enactment involving an actor playing Kelly. During filming, a glow was noticed behind the actor, which was still visible after camera lights were turned off. The actor said that she started feeling "really, really cold," and those watching her noticed her face turning white.
Later, the actor explained that the experience felt like all of her blood had drained from "from the top of her scalp to her feet" and that she had been frozen in place.
Biana Biasi says she's visited many haunted places, including haunted roads, but there's something very eerie about that place.
"There is definitely darkness there."
Wakehurst Parkway undoubtedly has a scary past. In August of 1994, Richard Leonard killed Stephen Dempsey with a bow and arrow at Deep Creek Reserve. He then dismembered his body and put it in a freezer.
In March of 1995, Francis Tizzone's decomposed body was found dumped just meters from the Parkway at French's Forest. She had been strangled by her partner.
Ghosts haunt Sydney road Wakehurst Parkway | #FatalCrashes #Murders Ghosts? #HauntedJourney @GhostHuntingDay https://t.co/3HWcfzfmvH

— Haunted Journeys (@HauntedJourneys) June 19, 2017
And 8-year-old Graham Thorne's body was found in a vacant allotment in Seaforth. His school case was found in bushes along Wakehurst Parkway, with other effects strewn along the road.
Do you believe that Wakehurst Parkway is a haunted road? Share your stories in the comments below.
Credits: Inquisitr.com
Share this story on Facebook with your friends.