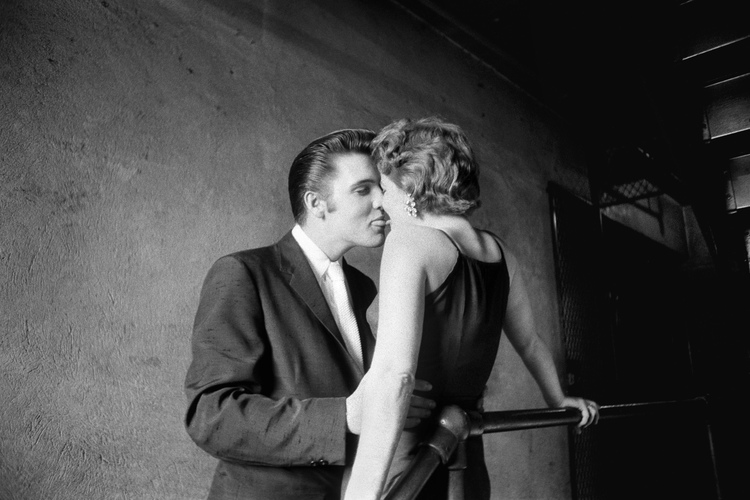 What comes to mind when you think "Elvis Presley"? For most of us it's that voice, or maybe those hips, or possibly even one of those rhinestoned jumpsuits. Whichever element we know and love best, it's likely one that has to do with The King's incredible performing abilities, and the one we think of first probably has a lot to do with how old we were when we first learned there was such a person in the musical world. For those who were around when the "Tupelo tornado" burst into a brand new level of stardom in 1956, their memories might be of his appearance on The Ed Sullivan Show— or they might be of one particularly scandalous photo.
Are you familiar with it? Take another look at "The Kiss" and tell us if it rings any bells: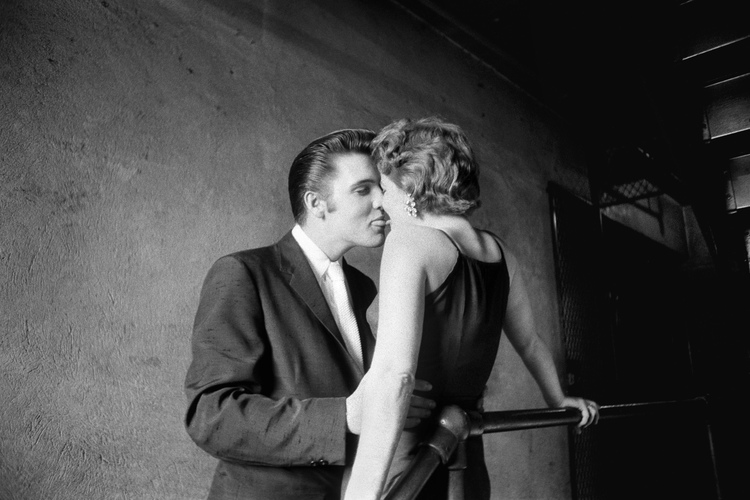 This photo sent out shock waves when it was originally released to the public. Not only did it feature the then twenty-one-year-old Elvis in all his youthful attractiveness, it showed him with a young woman in a pretty intimate pose. The picture didn't just make an impact on other young ladies dreaming of their own dates with "Elvis the pelvis" – a nickname he reportedly hated, by the way – but on a culture that was used to more discrete, closed-mouth kissing, and more conservative behavior in general. Elvis' clearly visible tongue caused a bit of a small scandal! Today, it stands as a playful, still-pretty-PG moment, capturing the icon right at the start of his career and right before a concert at the Mosque Theater in Richmond, Virginia, days before his first big appearance on The Steve Allen Show. But it takes two to tango and to, well, kiss, so who's the woman in the picture? For years, her name was lost to history, but after all this time, the lady in question has stepped forward.
Meet Barbara Gray!