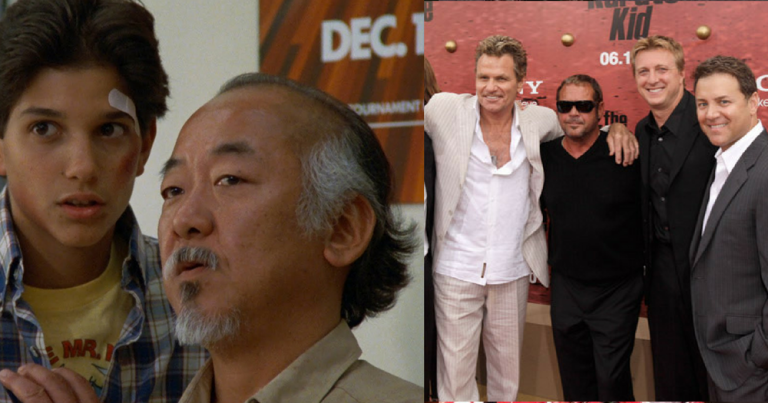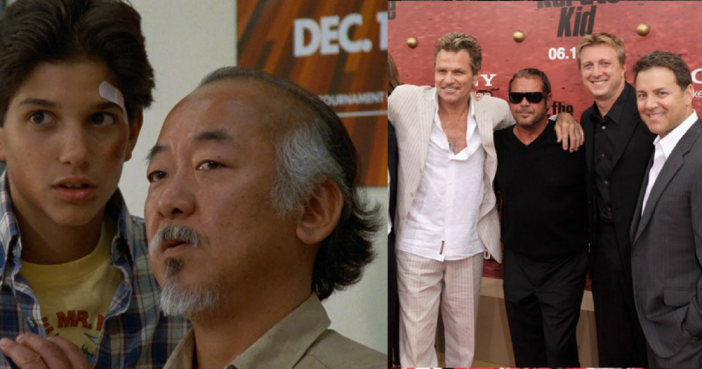 If you're looking for a movie that has it all – inspiration, thrill, action, comedy, love, your only stop has to be The Karate Kid. A blockbuster that has influenced, inspired and entertained viewers, has also given them a host of characters they can never forget.
Any school going kid who's had to move to a different location and readjust to a hostile situation could quickly relate with Daniel LaRusso. The movie showed a concept that was familiar to American audience. But it showed it with a spin and technique that was never seen before. And therefore, the legacy of the movie endures. Speaking of which, what is the cast up to now? Let's find out.
1. Ralph Macchio, Daniel LaRusso
At 22, Macchio bagged the role of Daniel LaRusso from Charlie Sheen! Playing the child who was a victim of bullying, and finding his way out of it through martial arts training, Daniel became a household name. Macchio was seen making an appearance in How I Met Your Mother and the movie, Hitchcock.
2. Pat Morita, Keisuke Miyagi
Keisuke comes to Daniel's rescue as his mentor who teaches him Karate. It was a role that got Pat an Oscar nomination, following which he was seen in the movie's different sequels. Aside from that, Pat was seen in the show Happy Days and some other TV shows and movies, up until his demise in 2005.
3. Elisabeth Shue, Ali Mills
Shue made it big after she bagged the role of Daniel's love interest, Ali Mills. She proved to be a very versatile actor after she starred in Leaving Las Vegas, a role very different from that of Ali Mills. She is currently seen regularly on CSI: Crime Scene Investigation. 
4. William Zabka, Johnny Lawrence
Zabka is a famous Hollywood villain and he too got his big screen break from The Karate Kid. Although his acting was exemplary in the movie, Zabka does not exclusively work as an actor. He does quite a few things behind the camera like writing scripts, producing, and directing. His most notable work is Most, which he wrote and produced.
5. Martin Kove, John Kreese
Martin Kove has got the perfect look for playing the evil Cobra Kai leader. A rumor did rounds that Chuck Norris was given this role but he turned it down because it was a negative role. However, Norris rubbished the rumors. Meanwhile, Kove bagged it and played it to perfection. He even appeared in the other Karate Kid movies and films such as Black Sheep and Middle Men.
6. Randee Heller, Lucille LaRusso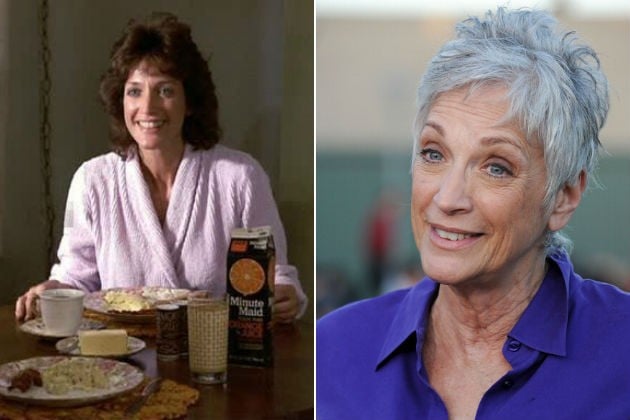 Daniel's lovely mother stole hearts with her acting. She went on to have a very rewarding career post the movie. She has had roles on famous TV shows like The Mentalist, Desperate Housewives, and Mad Men.