Whenever Elvis Presley appeared in a movie, there was always a song or two included. After all, you don't have the King of Rock n' Roll starring in a film and not take advantage of his singing talents. "Wooden Heart" is one of the more unusual songs Elvis sang and it is best known for its use in his 1960 film 'G.I. Blues'.
In the film, Elvis plays a specialist in the Army who is stationed in Frankfurt, Germany. He's got an eye on Lili the local cabaret singer.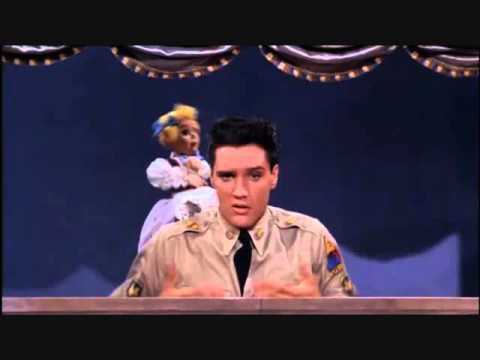 While out together, they stumble across a puppet show that's hit a bit of a snag. It's Elvis to the rescue, singing a tune which was based on a German folk song.
"Wooden Heart" became a hit single for Elvis in in the UK in 1961, but it wouldn't be released in the United States until November 1964 when it was the B-side to "Blue Christmas".
Share this unusual Elvis song with your friends!
Credits: reshareworthy