5. Marlon Brando read his lines for The Godfather from cue cards
Marlon Brando was famous for his refusal to memorize his lines, citing a need for spontaneity in order to really deliver a top-notch performance. In The Godfather, director Francis Ford Coppola got around this by utilizing cue cards attached to various surfaces (and actors), including lamps, walls, and in one case, they were held up by fellow cast-member, Robert Duvall, with his back to the camera.
6. The famous gunfight that never got filmed in Raiders of the Lost Ark
One of the most memorable scenes in Raiders of the Lost Ark features Indiana Jones shooting a foe in the chest, after a drawn-out introduction hilariously seemed to hint at a much longer scene. As it turns out, that scene, shot on location in Tunisia, was supposed to be longer. "The script had a scene in which I fight a swordsman, an expert swordsman, it was meant to be the ultimate duel between sword and whip," Harrison Ford described in a Reddit AMA.
Because Ford was fighting off a bout of dysentery, he was only physically able to leave his trailer for 10 minutes at a time. Realizing it would take days to shoot the scene, Ford "proposed to Steven [Spielberg] that we just shoot the son a bitch."
"I was thinking that as well," Spielberg answered. "The poor guy was a wonderful British stuntman who had practiced his sword skills for months in order to do this job, and was quite surprised by the idea that we would dispatch him in 5 minutes," Ford recounts, "but he flourished his sword, I pulled out my gun and shot him, and then we went back to England."
7. Michael Caine was so shocked when he first saw Heath Ledger as the Joker, that he forgot his lines


You'd be hard-pressed to find someone on the set of The Dark Knight who wasn't impressed by Heath Ledger's now-legendary performance as the Joker. That said, Michael Caine is also one of the most accomplished actors in Hollywood, so when even he is stunned beyond words, you understand just how incredible Ledger was.
"He'll frighten the life out of you," Caine admitted in an interview, "He did me the first time I saw him, because we did a rehearsal on the first day and we hadn't met or anything. He had to come up in an elevator to our home, Batman's home. I'm thinking I'm letting friends in, instead of which he's killed them all and he's coming up in the lift. So on the first rehearsal … when the bloody door opened on that lift, he came tearing out. I forgot every line. Terrifying."
8. Daniel Craig appeared in Star Wars: The Force Awakens as a First Order Stormtrooper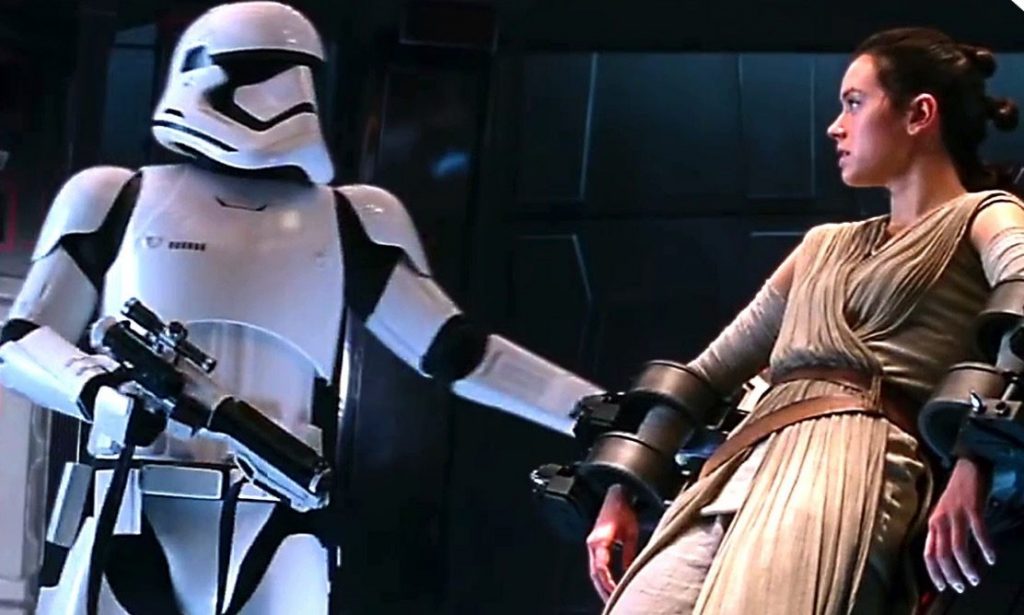 Star Wars: The Force Awakens featured a handful of celebrity cameos. Sneaking under the radar was Daniel Craig, masquerading as the First Order Stormtrooper that Rey Jedi mind tricked into releasing her. Listen closely to the conversation the two have in the film, and you can recognize Craig's voice.