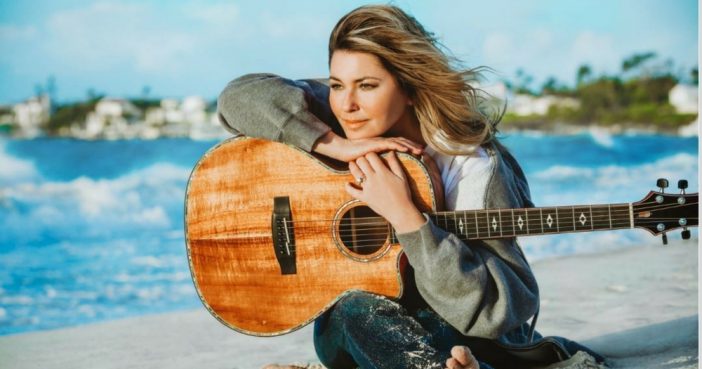 Shania Twain, (born Eilleen Regina Edwards; August 28, 1965) is a Canadian singer and songwriter. Twain has sold over 90 million records, making her the best-selling female artist in country music history and among the best-selling music artists of all time. Her success garnered her several honorific titles including the "Queen of Country Pop".
In 2004, Twain retired from performing and retreated to her home in Switzerland. In her 2011 autobiography, she cited a weakening singing voice as the reason for not performing publicly. When both her singing and speaking were affected, Twain consulted the Vanderbilt Dayani Center in Nashville. Specialists discovered lesions on her vocal cords and diagnosed her with dysphonia, which she attributes to Lyme Disease, all treatable with careful rehabilitation. In 2012, Twain returned to the concert stage in her critically acclaimed show Still the One, exclusively at The Colosseum at Caesars Palace. In 2015, Twain returned to the road for what she has billed as her farewell tour.
Here are our top 5 picks.
5. Shania Twain – Man! I Feel Like A Woman
4. Shania Twain – Forever And For Always (Red Version)
3. Shania Twain – You're Still The One
2. Shania Twain – From This Moment On
1.  That Don't Impress Me Much
What's your favorite Shania Twain song.