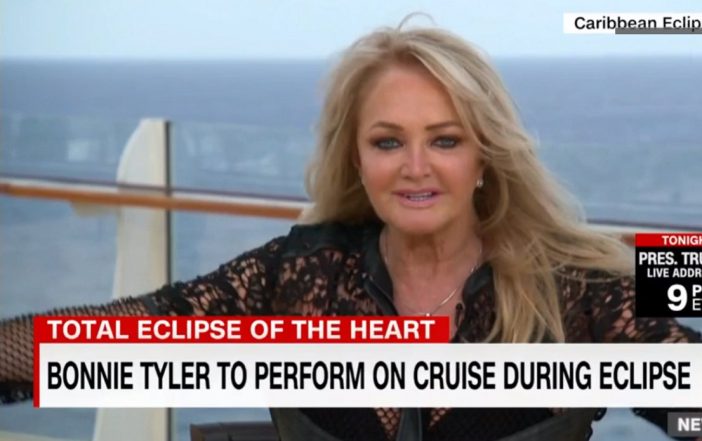 To coincide with the historic solar eclipse taking place across North America this afternoon, Royal Caribbean launched its own "Total Eclipse Cruise". Along with a solid vantage point of the sky during the phenomenon, the voyage promises a live performance of '80s power ballad "Total Eclipse of the Heart" by Bonnie Tyler. (So much cosmic alignment today, guys.)
CNN caught up with the Welsh singer before she took the stage and asked about her favorite line from the song. After a few seconds of hesitation, Tyler, rather than simply reciting the lyrics, dramatically belted them out from atop the cruise ship. View the full interview below:
https://www.youtube.com/watch?v=ZFAqMmnTR_M
It was… well, let's just say the actual solar eclipse will easily, easily be the highlight for those passengers. At least Tyler acknowledged as much, noting that it was still quite early in the day where she was.
Source: (Consequence of Sound)