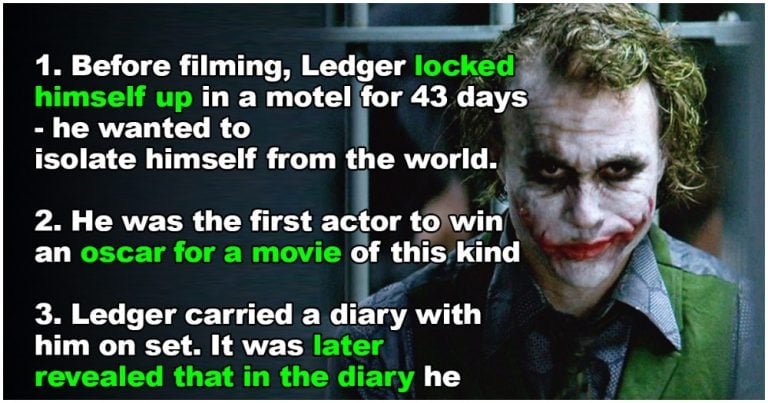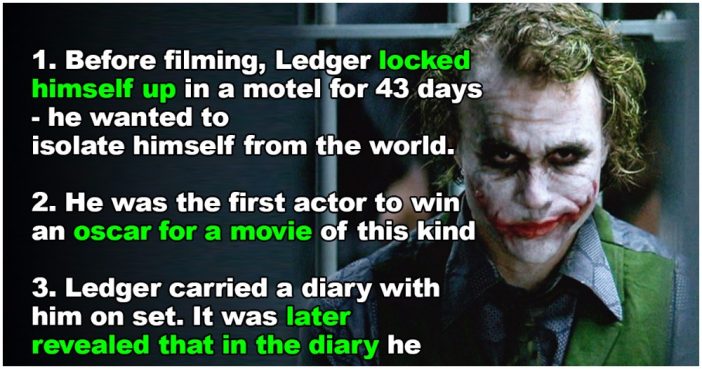 We all remember Heath Ledger's Joker. He was one of the youngest actors to take on the role, and as we all know, did almost too good of a job of portraying the villain on the brink of madness.
Many people thought that his methods of 'getting in to character' went too far, causing his obsession to lead to depression to lead to his death from overdose. Those close to him said they saw Heath change through his time portraying the character.
While he gave us one of the best Jokers in Batman history, let's take a look at what it really meant for Heath Ledger to become the man behind the Joker.
1. His Joker terrified Michael Caine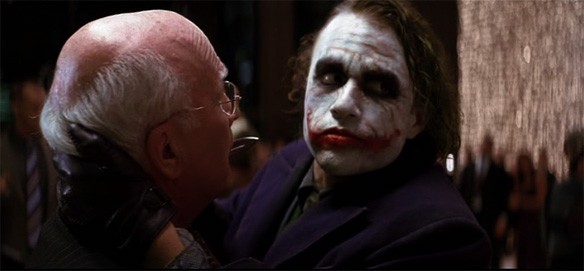 Caine is somewhat of a staple within the Batman franchise, and he admitted that there was a clear difference between Jack Nicholson and Ledger's portrayal of the villain – Jack's character had a sense of humour, which Ledger showed a true psychopath.
The first time that Caine saw Heath in his full Joker makeup was during the filming of the elevator scene, and Ledger was so intense that Caine forgot his lines.
(Maggie Gyllenhaal, who played Batman's love interest, was so scared of him that she couldn't even look at Heath when he came in to the room).
2. Heath originally wanted to play Batman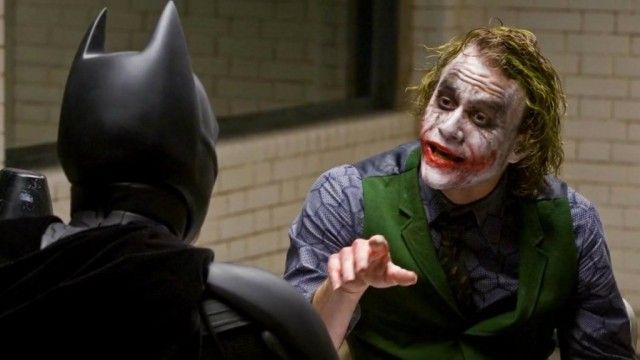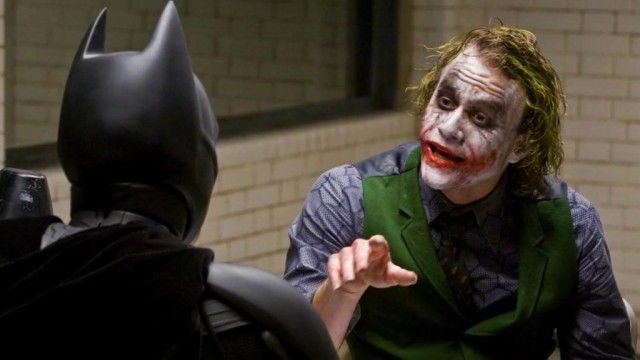 We can relate to this one though, who doesn't want to be Batman?
Christian Bale ended up getting the role, and producers later realised that he would be good for the role of the Joker.
Can you imagine how different the movie would be if he played Batman instead?
3. He locked himself away
Before the filming for the movie started, Ledger locked himself up in a motel for 43 days – he wanted to isolate himself from the world the way that the Joker would, to understand the feeling of being completely and truly alone. He got so in to it that his disassociation started to affect his relationship with his partner Michelle Williams.