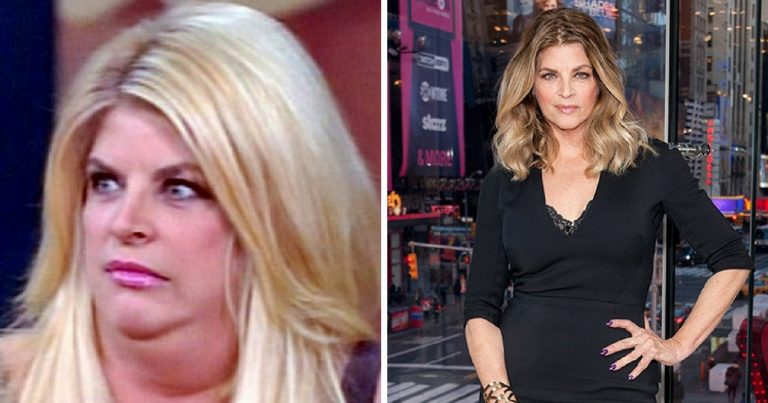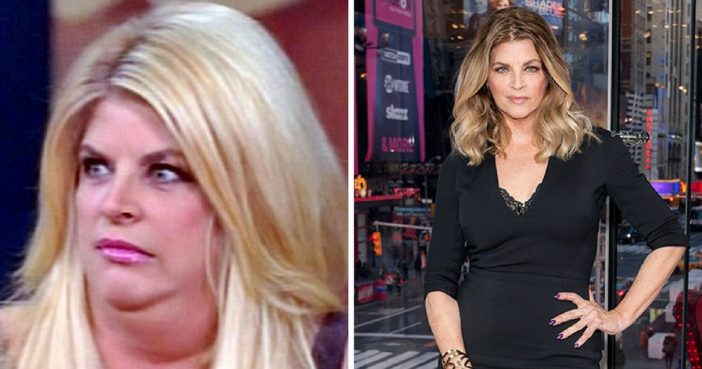 6. Drew Barrymore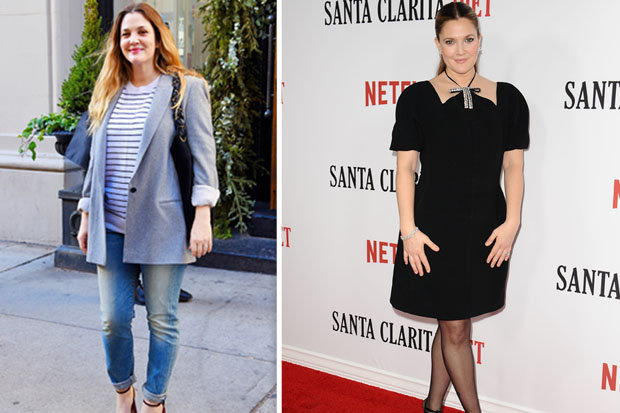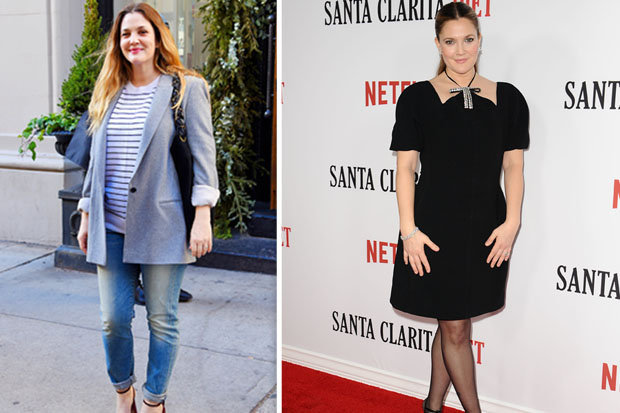 Having spent nearly her entire life in the spotlight, Drew Barrymore has shown that a healthy lifestyle is the secret to long-lasting weight loss success. Through frequent portion-controlled meals, yoga and running, Drew Barrymore has transformed herself from flab to fab.
7. Ricky Gervais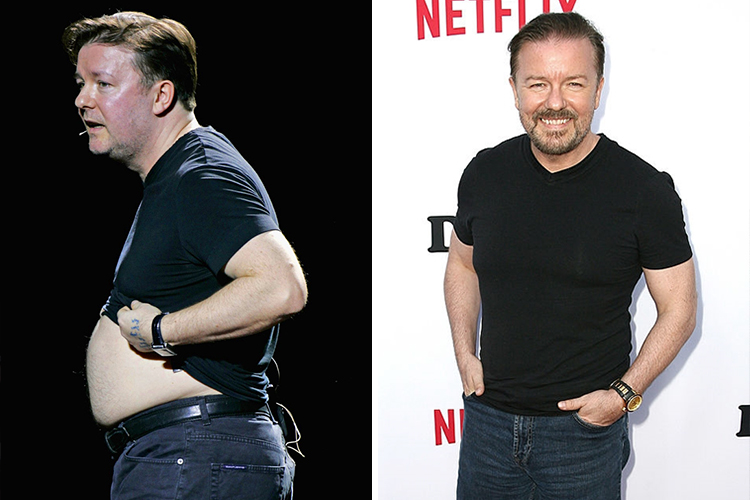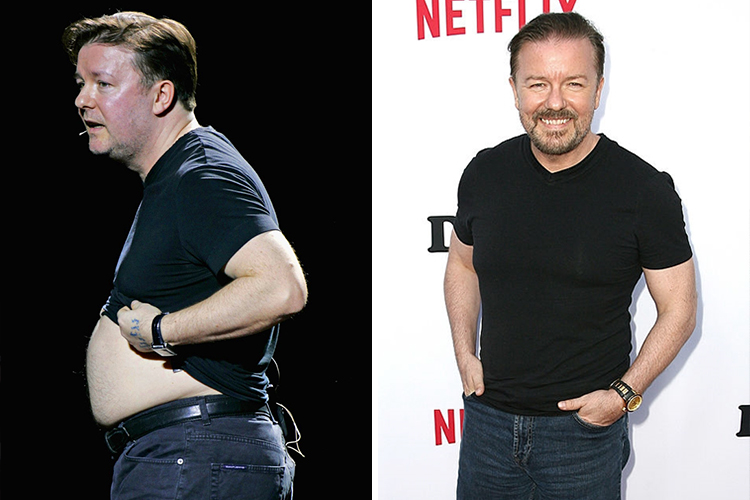 Ricky Gervais lost only about 20 pounds, but it's impossible not to notice how his body has transformed from flab to fab. How'd he do it? By getting active. All he had to do was get off the couch and get running—just a little bit every day.
8. Sara Rue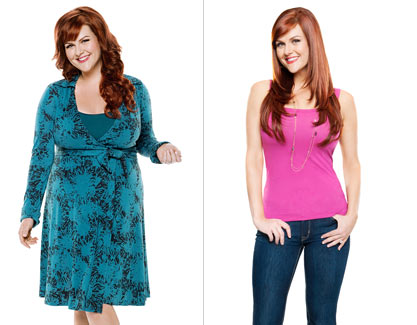 Rules of Engagement star Sara Rue confesses she's always had weight issues, but when she got engaged she made the decision to change. Her healthy weight loss revelation? "100 percent—you can control what you put in your body." She joined Jenny Craig and loves the simplicity, "they send you the meals, you add in your veggies, your fruit and you're done."
Click "Next" to find out who the next star(let) is on our list.