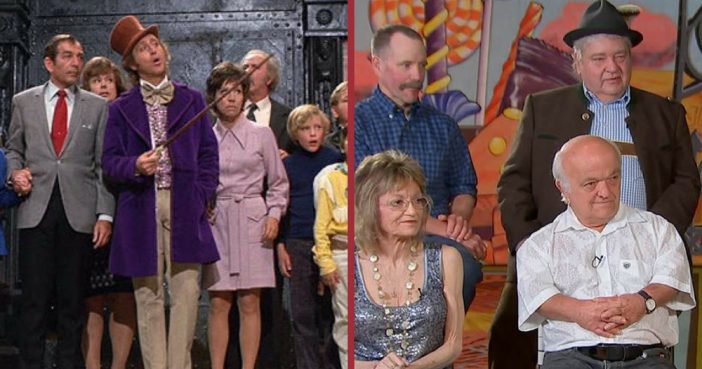 Tributes have been pouring in for beloved actor Gene Wilder after he died of complications from Alzheimer's disease, but perhaps the most heart rendering have come from his Willy Wonka and the Chocolate Factory co-stars.
Among those paying their respects was Julie Dawn Cole, who played Veruca Salt. She said:
We knew he was getting older and becoming frail, but it's still a shock.

You expect Mr Wonka to go on forever. He was a lovely, lovely man – very warm, gentle and sincere.

He would have the kids bouncing around all over him and he never said to go away or anything. He was kind and friendly – we were like one big family.
While Cole has been acting since her Willy Wonka years, many of her co-stars have gone quiet.
Here's what they look like today:
Peter Ostrum (Charlie Bucket)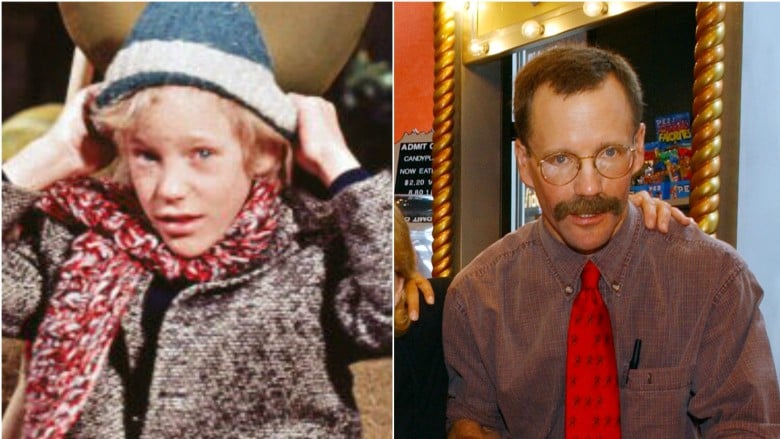 The adorable Peter Ostrum was a sixth-grader performing in local plays when he landed the lead in the 1971 movie. Ostrum described the experience as a whirlwind, with producers contacting him after he was cast and telling him to be ready to fly to Munich for filming in 10 days. "It was sort of like being an exchange student for five months," he told the Journal of the American Veterinary Medical Association in 2000.
Although Ostrum enjoyed working on the film, he found that acting wasn't for him, even turning down an offered three-picture deal from the studio. He ended up finding his true calling shortly after returning from filming Willy Wonka, when a veterinarian came to look at his family's new horse. "I can remember the veterinarian coming out and taking care of the horses, and it made a huge impression on me," Ostrum said. "This person really enjoyed what he did for a living."
Ostrum, who used to lie about Willy Wonka and say it was his brother who performed the role, considered going into acting again between high school and college, even going to California for a week to get a sense of the environment. However, this ended up pushing him even more to veterinary school, and he eventually earned his doctorate of veterinary medicine from Cornell University in 1984. "Acting was fine," he explained, "but I wanted something more steady, and the key is to find something that you love doing, and that's what my profession has given to me."
The veterinary career seems to have worked out well for Ostrum. According to their website, Ostrum is currently a partner at the Countryside Veterinary Clinic in New York. He seems to have put his Willy Wonka days behind him, as his bio mentions nothing about the classic film.
Freddie Highmore (Charlie Bucket)
Freddie Highmore was already a veteran child actor when he landed the lead in the remake of Charlie and the Chocolate Factory. Highmore was just coming off a role with Willy Wonka himself, Johnny Depp, in Finding Neverland, and had also appeared in The Mists of Avalon and Two Brothers. After Charlie, Highmore continued acting in youth-oriented films, including Arthur and the Invisibles, August Rush, and The Spiderwick Chronicles, based on the book of the same name. He also voiced Lyra's daemon Pantalaimon in the live-action Golden Compass movie.
Highmore took some time off to attend the University of Cambridge's Emmanuel College, graduating with a degree in Spanish and Arabic. During his third year, he started filming his most notable adult role to date, that of young Norman Bates on A&E's Psycho prequel Bates Motel. His work on the creepy show has landed him two Critics Choice Television Awards nominations and has quickly separated Highmore from his child acting roles. Highmore has also been active behind the scenes, joining the Bates Motel writers' room and penning the season four episode "Unfaithful." The actor is set to write another episode and make his directorial debut in the drama's fifth and final season.
Highmore credits family friend Danielle Radcliffe, of Harry Potter, fame, for helping him smoothly making the transition from child to adult actor, saying, "Dan's done so many things. He has an amazing work ethic… That drive is an inspiration."
Up next for Highmore after Bates Motel wraps is a drama pilot from House's David Shore, in which the actor will play a surgeon with autism and Savant syndrome who lands a job at a prestigious hospital, and Baby Face, a miniseries he cowrote with Bates Motel creator Kerry Ehrin. Highmore is also attached to star in the Great Depression-era love story as the notorious bank robber "Baby Face" Nelson.