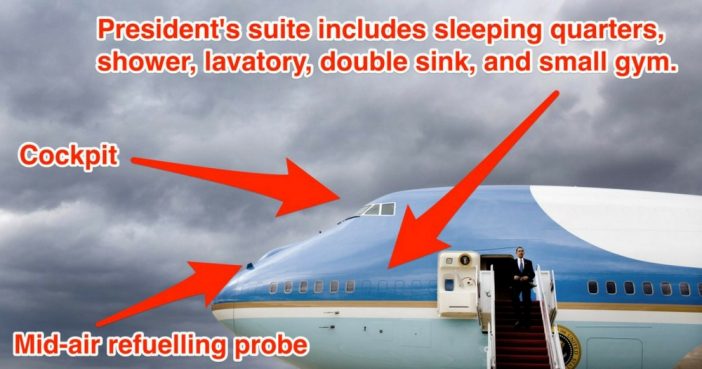 The most recognizable aircraft in the world has tons of secrets, or at the very least, tons of untold facts. Air Force One is more than just a big, fancy looking private jet for the POTUS, it's an advanced aerial security mechanism—almost like a floating fortress.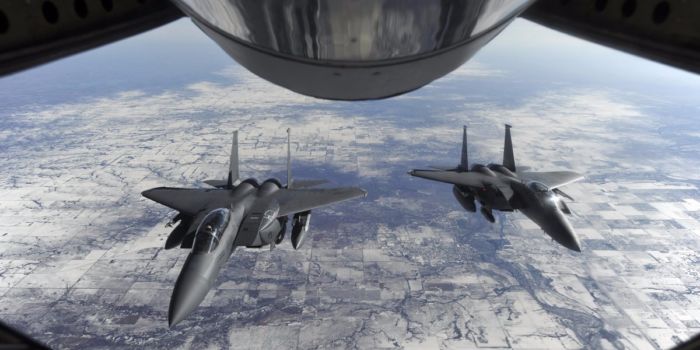 There are a lot of things you don't know about Air Force One. While you may have thought this airplane was cool based on the Harrison Ford movie or by virtue of being the United States presidential plane, Air Force One is guaranteed to be even cooler than you think. This list features fun facts about AF1 that combines hilarious anecdotes about presidents, statistics that will blow your mind, and an in-depth look at the crazy features that this unprecedented aircraft has inside.
Here's some stuff you probably didn't know…
1. 4,000 square feet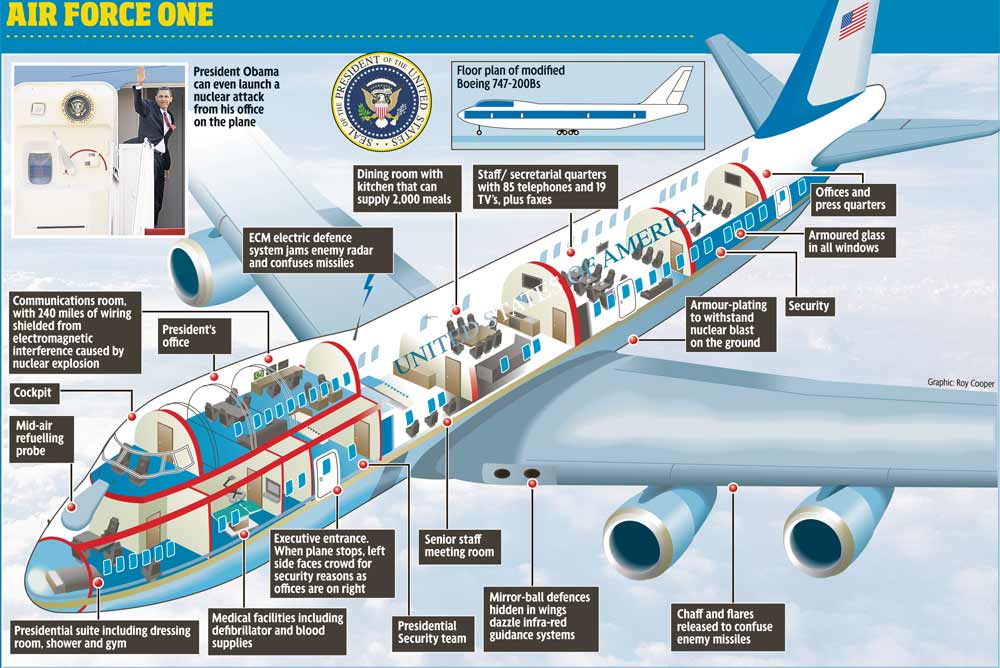 Yes, it's large enough to be a house. This provides enough room for all the government officials, journalists, and everyone's luggage, especially the First Lady's. And, the 4000 sq' feet of floor space gives ample room for The President's to stretch his or her legs once in a while.
2. The floor plan – 3 floors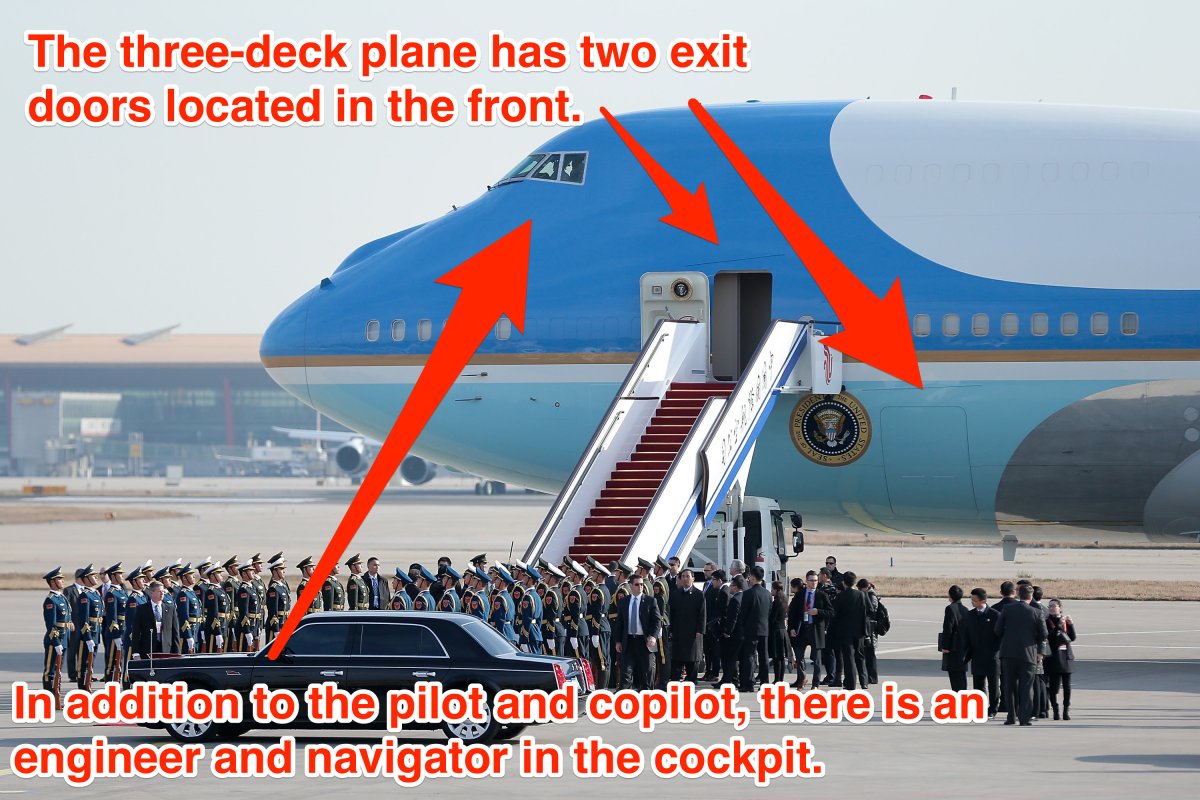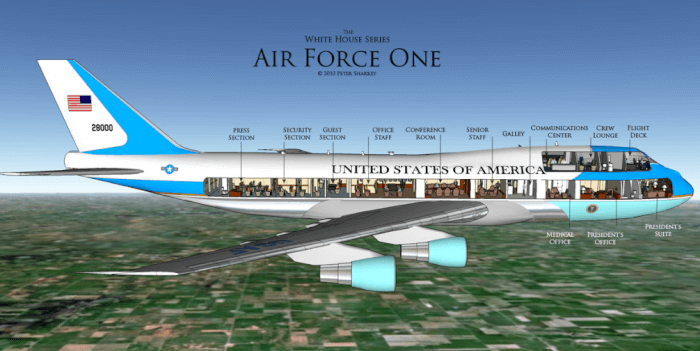 While most passenger Boeing 747s have two levels, the Air Force One aircraft has three decks. The President enters on the second level, while members of the press enter on the first floor. Normally, when you see the president in the news getting on and off Air Force One with a wave, he is using the door onto the middle deck and a rolling staircase has been pulled up to the plane. Journalists normally enter through the rear door, where they immediately climb a staircase to the middle deck. They never enter via the main door for security reasons.
3. Multiple B747S for President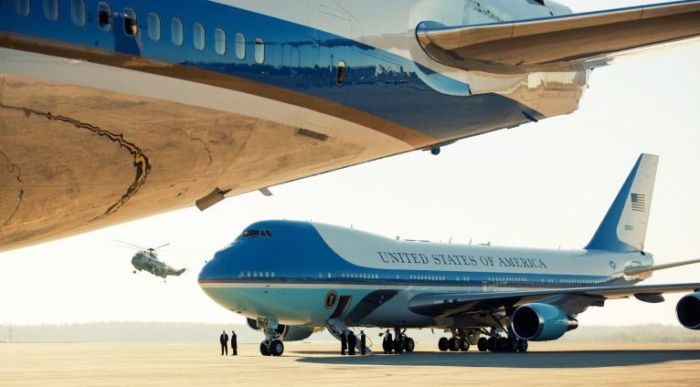 Did you know there are two Air Force Ones? Well, kind of. The second 747-200B occasionally trails the main Air Force One and provides backup coverage, however, the President can fly in both depending on the situation.
4. A secret Gulfstream jet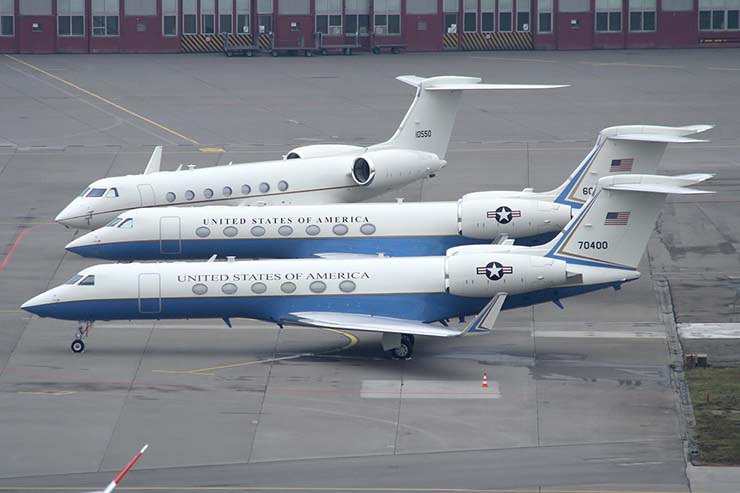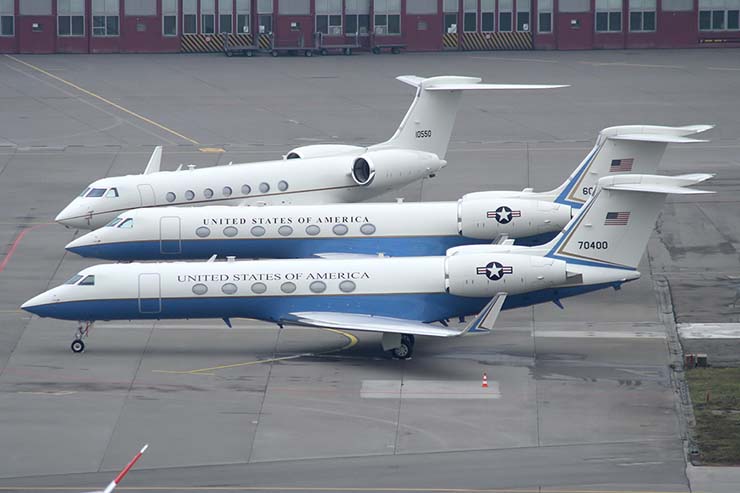 One of three presidential aircraft in charge of evacuating the President during an emergency situation is a Gulfstream C-20C. If you take a gander at the Air Force's website, however, you won't find any mention of the C-20C. It's incognito.
5. There is a mini-hospital onboard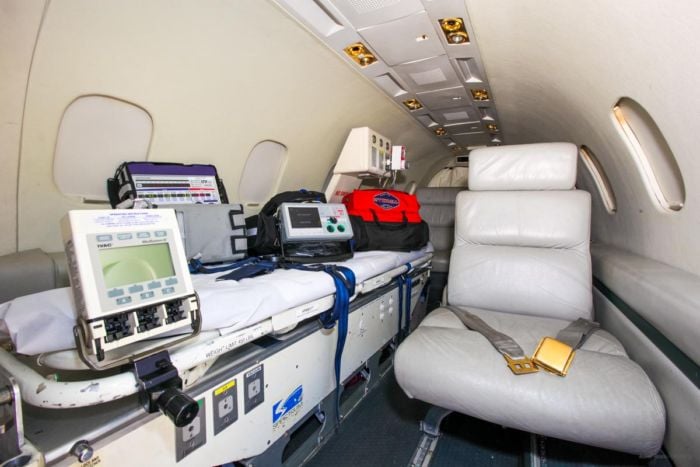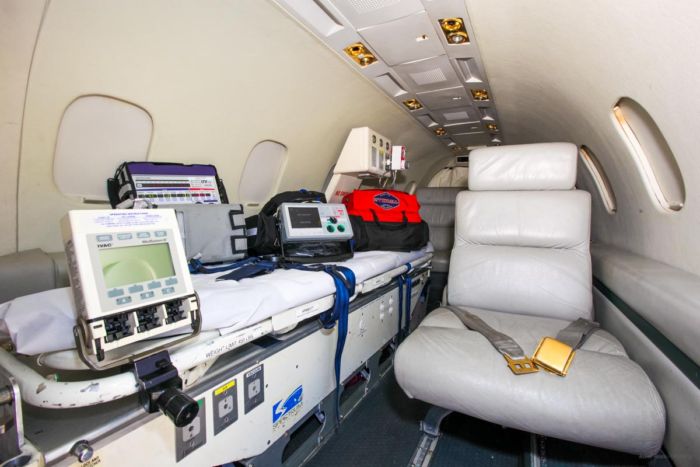 If the President or anyone onboard suffers a sudden injury or illness, there are medical services at the ready. Air Force One is equipped with a complete medical suite, a Doctor, and even an Operating room for top-notch medical care.
6. How fast is Air Force One?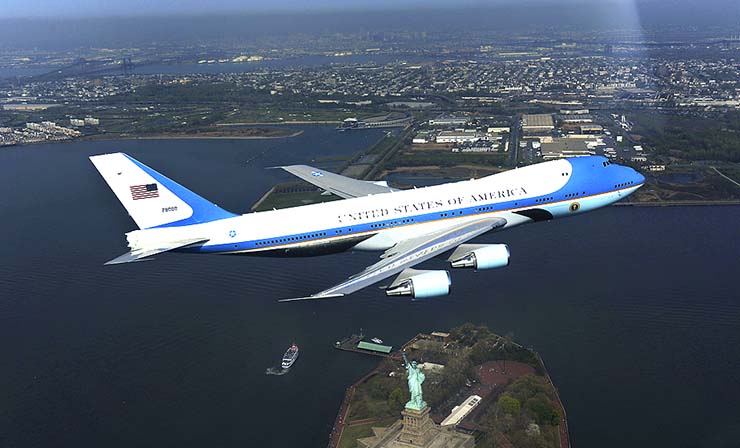 The Boeing 747 is capable of speeds exceeding 650 miles per hour. It's believed to have flown faster than 700 miles per hour in the past.
7. Does Air Force One have a doctor onboard?
Not only does AF1 have a  doctor at the ready, prepared to tackle any situation. Every single time the President decides to hop a flight, an MD is on board as well. Hopefully, the President has enough to cover the doc's co-pay.
8. How far can Air Force One fly?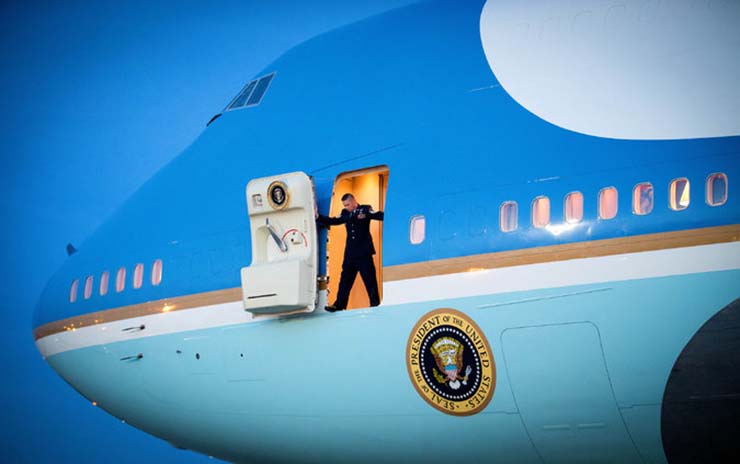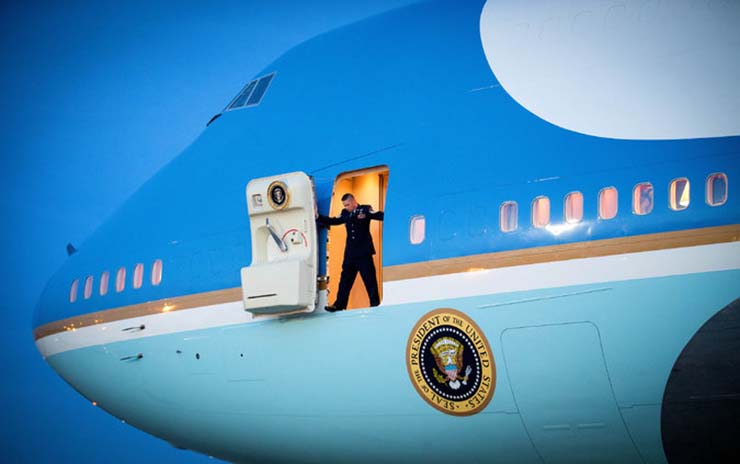 Pretty dang far. The 747 can soar halfway around the globe thanks to its massive fuel capacity of 53,000 gallons. As you can guess, this makes it pretty heavy. A fully loaded Air Force One would weigh over 800,000 pounds.
How high can Air Force One fly? Find out by clicking "Next".