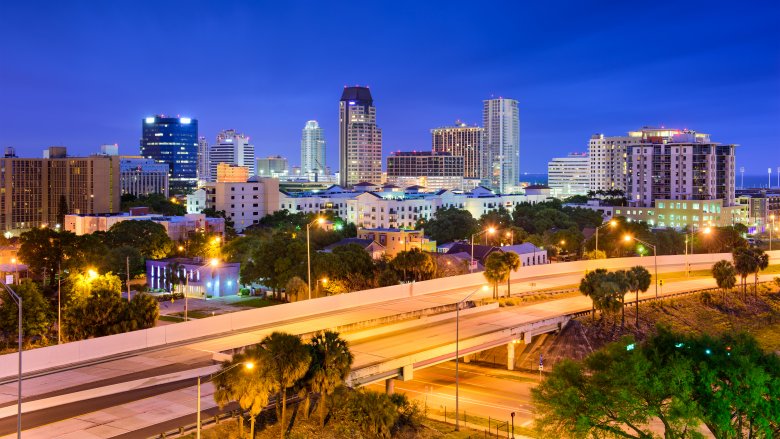 Arnelle testified on O.J.'s behalf
Of all of O.J.'s children, Arnelle has been one of the most outspoken supporters of their father. She appeared on behalf of her siblings at O.J.'s 2017 parole hearing. "We want him to come home so that we can move forward for us, quietly, but to move forward," she testified to the Nevada state parole board, adding, "As a family we recognize he's not the perfect man, but as a man and a father he has done his best."
Four years earlier, Arnelle wrote a letter to the same parole board, at the request of O.J., who had reportedly asked that she not be present in court in order to keep the media spotlight away from her siblings. According to the Daily Mail, Arnelle also testified in a 2013 hearing when O.J. requested a new trial for the 2008 armed robbery conviction that landed him in prison. Arnelle testified that she "recalled that her father was drinking the entire weekend of the alleged crime and that he seemed 'tipsy' when she saw him at the Palms Hotel pool talking with men who would later accompany him to a hotel room where he is accused of stealing personal memorabilia." We're not exactly sure if that was supposed to be some sort of a "he was too drunk to do it" defense, but nonetheless, she's consistently shown up for her old man.
Arnelle claimed 'If I Did It' was her friend's idea
Amidst the uproar over O.J. Simpson's wildly controversial book If I Did It, in which he wrote an "imagined scenario" about the brutal murders of Nicole and Goldman, Arnelle stated in a deposition that the original idea for the book came from her friend, Raffles Van Exel. According to the deposition, obtained by ABC News, Arnelle acted as a broker between Van Exel and her dad and received an advance from publisher HarperCollins through her company, Lorraine Brooks Associates. The company later filed for bankruptcy and lost the rights to the book to Fred Goldman (victim Ron Goldman's father), who successfully argued that any profits from the book should go towards the largely unpaid $19 million civil settlement awarded to the Goldmans in 1997.
After much legal wrangling, the book was finally published by the Goldman family in 2007, retitled If I Did It: Confessions of the Killer. It is unclear how much money the family has recouped from sales of the book, but according to the Los Angeles Times, within a month of its publication, it had already sold more thanr 100,000 copies and made its way onto bestseller lists.
Jason served as his father's spokesman
At one stage, O.J.'s eldest son, Jason Simpson, looked set to follow in his father's footsteps. He became the star running back for the Army and Navy Academy in Carlsbad, Calif. an esteemed military institution.
He was the first family member to make a statement following his father's high profile acquittal, appearing cool, calm and collected as he spoke to the world's media about the trial and the murders. Jason read a statement written by his father. "I'm relieved that this part of the incredible nightmare that occurred on June 12, 1994, is over," the statement said. "When things have settled a bit, I will pursue as my primary goal in life the killer or killers who slaughtered Nicole and Mr. Goldman. They are out there somewhere."