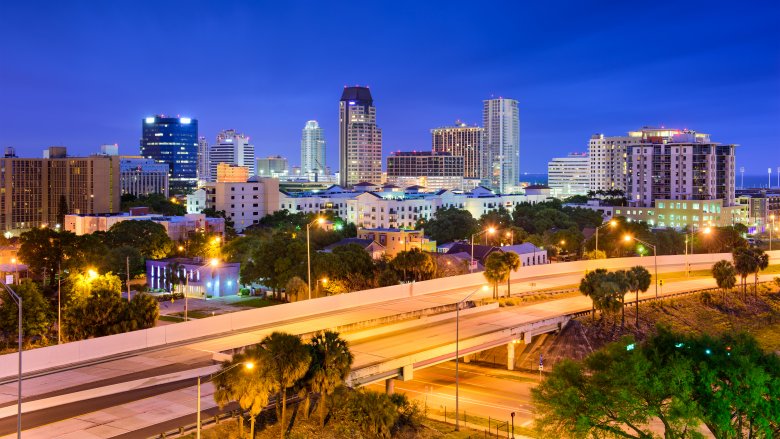 The murders of Nicole Brown Simpson and Ron Goldman shocked America to the core in 1994, though they were not the only victims that night. O.J. Simpson, who was tried and acquitted in criminal court for the fatal stabbings, had two children with his late ex and three from his previous marriage to Marguerite Whitley. (His third child with Whitley, Aaren Lashone Simpson, tragically drowned in the family swimming pool months before her second birthday.) For Simpson's children, life hasn't been easy since the so-called "Trial of the Century."
While some of the peripheral people in the former NFL star's life went on to achieve huge levels of fame (like BFF Kris Jenner and her family), the Simpson kids have maintained the low profiles, going out of their way to avoid the intrusive glare of the press. Interest in the case has spiked in recent years. Following the release of the hit FX show The People v. O.J. Simpson: American Crime Story in 2016 and the critically acclaimed docuseries O.J.: Made in America that same year, Simpson's offspring have been sucked back into the spotlight. What have they been doing in the years since their father became public enemy no. 1 in the court of public opinion? Read on to find out.
Arnelle worked for a rapper called Hash
Unlike her younger half-siblings, O.J.'s first-born, Arnelle L. Simpson, was old enough to understand the gravity of what had happened when Nicole and Goldman's bloodied bodies were discovered outside Nicole's condominium in the affluent Brentwood area of Los Angeles. When interviewed by Georgia Newsday two decades after the murders, Arnelle revealed that holding down a job at that time proved nearly impossible. She landed a gig working "for a rapper called Hash for a while, and then produced some fashion shows," but neither gig lasted.
As the eldest child, Arnelle's primary responsibility for years was making sure her half-brother and half-sister had as normal an upbringing as possible under the circumstances. "We have been living with this for 20 years," she said. "Me, my brothers, my sister… You know, when the whole thing happened to Paris (Michael Jackson's daughter, who attempted to commit suicide after her father died) I called them. I told the family: 'Hey, it could have happened to us, to Sydney and Justin.' But we brought them up okay."
Arnelle spent her father's pension
According to Georgia Newsday, Arnelle handled her father's affairs when he was behind bars. Refresher: though he was found not guilty in criminal court for the murders of Nicole and Goldman, he had the book thrown at him when he was later arrested and charged with armed robbery and kidnapping in Las Vegas in 2007. He and a group of men reportedly entered a casino hotel with guns and took sports memorabilia that Simpson claimed had been stolen from him, though his accomplices later flipped on O.J. when prosecutors promised reduced sentences.
In July 2017, after serving nine years behind bars, Simpson was granted parole. He could be released as early as October 2017.
When he does get out, he's not going to have much money to live on, if reports about his finances are to be believed. The disgraced star was allowed to keep his $25,000-a-month pension from the NFL, but Arnelle has supposedly been spending it in his absence. "I have the power of attorney for my father's affairs while he is, you know, in his situation," she told Georgia Newsday. "The home is gone, it all went to attorneys."
A family source claimed that not all of O.J.'s money went to his legal fees. "Arnelle is a shopaholic," the insider alleged. "Shopping was often the only thing that got her out of the house. She loved her trips to Saks and Victoria's Secret and paid for them with her father's money. She'd also bring all of her friends to the house or go to expensive restaurants and buy everyone dinner and drinks."
Arnelle may have a drinking problem
Speaking of drinks, the same source who revealed Arnelle's worrying shopping habits also said that O.J. often lost his temper with his daughter over her high levels of alcohol consumption, which has apparently come to a head in recent years. "O.J. fought with Arnelle all the time about her drinking, and he tried for years to get her married to get her out of his house," the whistle blower claimed. "All she would do is sit around and drink vodka, even for breakfast."
Rumor has it, Simpson blew his top during a phone call with Arnelle made from Nevada's Lovelock Correctional Center, but as far as his daughter is concerned, his anger is the pot calling the kettle black. "Her actions are really revenge against a father she felt abandoned his children long ago for a life of bad behavior and crazy antics with questionable friends and loose women," the source alleged.