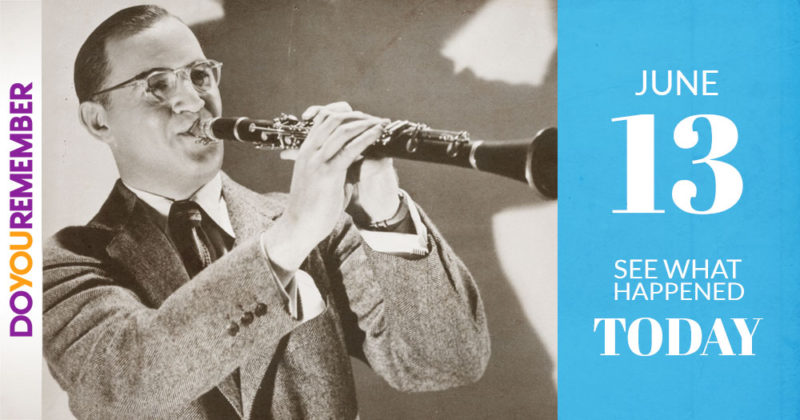 "OTHER IMPORTANT EVENTS…"
1920 – The U.S. Post Office Department ruled that children may not be sent by parcel post.

1922 – Charlie Osborne started the longest attack on hiccups. He hiccuped over 435 million times before stopping. He died in 1991, 11 months after his hiccups ended.

1927 – For the first time, an American Flag was displayed from the right hand of the Statue of Liberty.

1966 – The landmark "Miranda v. Arizona" decision was issued by the U.S. Supreme Court. The decision ruled that criminal suspects had to be informed of their constitutional rights before being questioned by police.
1967 – Solicitor General Thurgood Marshall was nominated by President Lyndon B. Johnson to become the first black justice on the U.S. Supreme Court.


1989 – Jerry Lee Lewis got a star on the Hollywood Walk of Fame.

1989 – The Detroit Pistons won their first National Basketball Association title. They beat the L.A. Lakers in four games.

1991 – Mick Jagger and Jerry Hall announced that they were having their third child together.  The baby was born January 12, 1992.

1992 – Future U.S. President Bill Clinton criticized rap singer Sister Souljah for making remarks "filled with hatred" towards whites.
"NATIONAL DAYS"
Please help us keep our daily "DYRT" (Do You Remember Today") up to date. If you have any additions, subtractions, changes or suggestions, we would appreciate your feedback! Thank you!