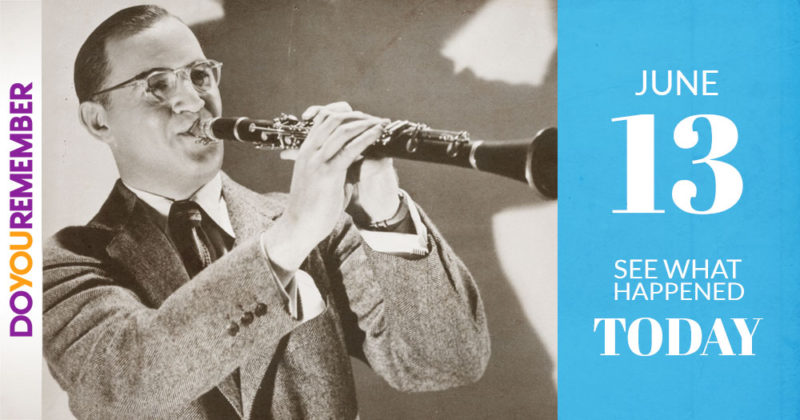 "MUSIC TODAY"
1960 – "Cathy's Clown" by the Everly Brothers was becoming one of the biggest hits of the '60s, remaining at #1 for a fourth week.

1964 – "People" became Barbra Streisand's first Top 10 of her storied career.

1967 – The Temptations' "You're My Everything" was released.
1969 – The Rolling Stones held a photo call in Hyde Park to introduce new guitarist Mick Taylor.

1970 – The Beatles started a two week run at No.1 on the US singles chart with 'The Long And Winding Road', the group's 20th US No.1. The album 'Let It Be' started a four-week run at No.1 the US album chart on the same day.

1970 – A brand new band debuted on the charts as Bread's first single "Make It With You" debuted.

1970 – Grand Funk Railroad, supported by Steel Mill, (featuring Bruce Springsteen)appeared at the Ocean Ice Palace in Bricktown, New Jersey, tickets $5.00.

1975 – John Lennon made his last ever TV appearance when he appeared on 'Salute To Sir Lew Grade', performing 'Slippin And Slidin', and 'Imagine'. The performance was recorded at the Waldorf Astoria Hotel on April 18, 1975.
1975 – Peter Frampton played the first of two nights at the Winterland Ballroom, San Francisco, California. Recordings from these two shows were used as part of his No.1 double album 'Frampton Comes Alive'.

1977 – James Taylor released the single "Handy Man".
https://youtu.be/wKFwcYlHToE
1981 – Smokey Robinson had the #1 U.K. hit with "Being With You".

1987 – Atlantic Starr completed the climb to #1 in their 12th week with "Always".

1987 – Whitney Houston started a six-week run at No.1 on the UK album chart with her second LP Whitney

1988 -The biggest charity Rock concert since Live Aid three years earlier took place at London's Wembley Stadium, to denounce South African apartheid. Among the performers were Sting, Stevie Wonder, Bryan Adams, George Michael, Whitney Houston and Dire Straits. Half the money raised went towards anti-apartheid activities in Britain, the rest was donated to children's charities in Southern Africa.

1992 – Billy Ray Cyrus started a 17-week run at No.1 on the US album chart with 'Some Gave All'. His debut album featured the worldwide breakthrough song 'Achy Breaky Heart'.
1992 – Erasure started a five-week run at No.1 in the UK with the 'Abba-Esque EP'. The release featured four covers of Abba hits and Vince Clark & Andy Bell dressed up as the two Abba girls for the videos.

1992 – "Hold On My Heart" by Genesis completed a five-week run at #1 on the Adult Contemporary chart.

1995 – Alanis Morissette released her studio album, Jagged Little Pill. The album went on to sell over 30 million copies worldwide, and made Morissette the first female Canadian to score a US No.1 album. 'Jagged Little Pill' featured the massive hits, 'You Oughta Know', 'Hand in My Pocket', 'Ironic', and 'You Learn'.
Click "NEXT" to check out todays TV & RADIO news