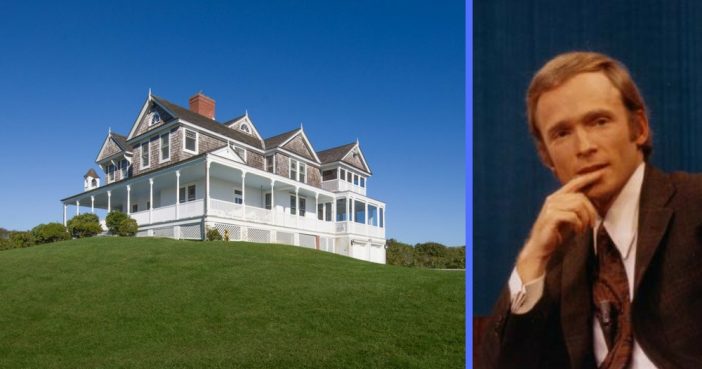 The historic oceanfront getaway in Montauk, Long Island, was one of the Hamptons' "Seven Sisters," designed back in the 1880s by none other than architect Stanford White. Purchased in the 1960s by comedy writer and talk show host Dick Cavett, the house had a sparkling history, until 1997, when it was destroyed by a fire. Like a phoenix, the house has risen again, completely rebuilt by Cavett. And now his treasure is for sale. Lee Cowan reports.
Known as Tick Hall, it was built in 2001 after the original home on the 20-acre property burned down in 1997.
Now Cavett is looking to sell the plot he's owned for 50 years, and he's listed it for $62 million. In an email to the Wall Street Journal, he said that offering up the estate was "the hardest thing in the world to do."
The Corcoran Group has the listing.
Tick Hall lies on 20 acres of property in Montauk, New York, on the far eastern end of Long Island.
The Corcoran Group
It's surrounded by 77 acres of preserved land that Cavett sold to a government consortium for $18 million in 2008.
The Corcoran Group
Click "Next" for more photos and information on this gorgeous home.