Contrary to popular belief, working as a flight attendant isn't all that glamorous.
But was that always the case? There's this popular narrative out there that's got many gazing at the travel industry of old through rosy lenses. Back in the day, passengers enjoyed fancy food, spacious seats, and an army of beautiful flight attendants attending to them. Today, the most luxurious experience you'll have at an airport is shuffling through the TSA checkpoint at a decent speed and avoiding getting crammed next to an overly-talkative seat neighbor.
However, as CNN reported, our "nostalgia usually doesn't include the high prices, limited routes and cigarette smoke clinging to the air."
As usual, sentimental remembrance tends to leave out some important details. This includes the dark side of the flight attendant's supposedly glitzy gig.
As Travel and Leisure magazine previously reported, in the 1950s and 1960s, "the requirements [for becoming a flight attendant] were draconian: Barbie-doll height and weight standards, girdles and heels worn at all times, and mandatory retirement by the decrepit age of… 32." The article goes on to note that litigation eventually abolished these rigid, superficial prerequisites for airline stewardesses (and stewards).
Despite that creepiness, working as a flight attendant did give plenty of people the opportunity to see the world and secure employment. In fact, before the "Mad Men" era, Travel and Leisure notes that 1930s "sky girls" would even occasionally help refuel planes.
Let's take a look at some photos of flight attendants — or air hostesses, stewards, or stewardesses, as they were sometimes called — at work through the ages.
1. Swissair flight attendant Nelly Diener became the first air stewardess in Europe in 1934. She died later that year in the 1934 Swissair Tuttlingen accident, which killed 12 people.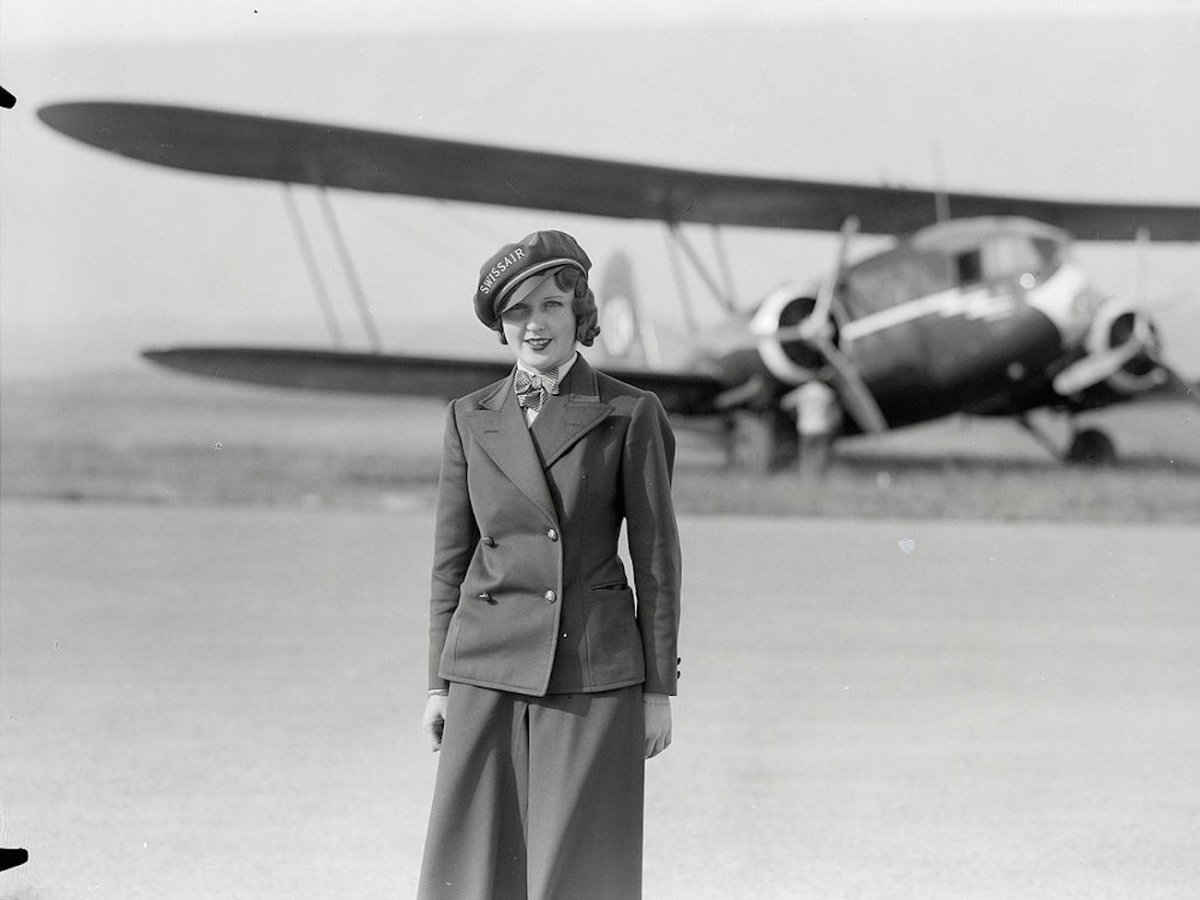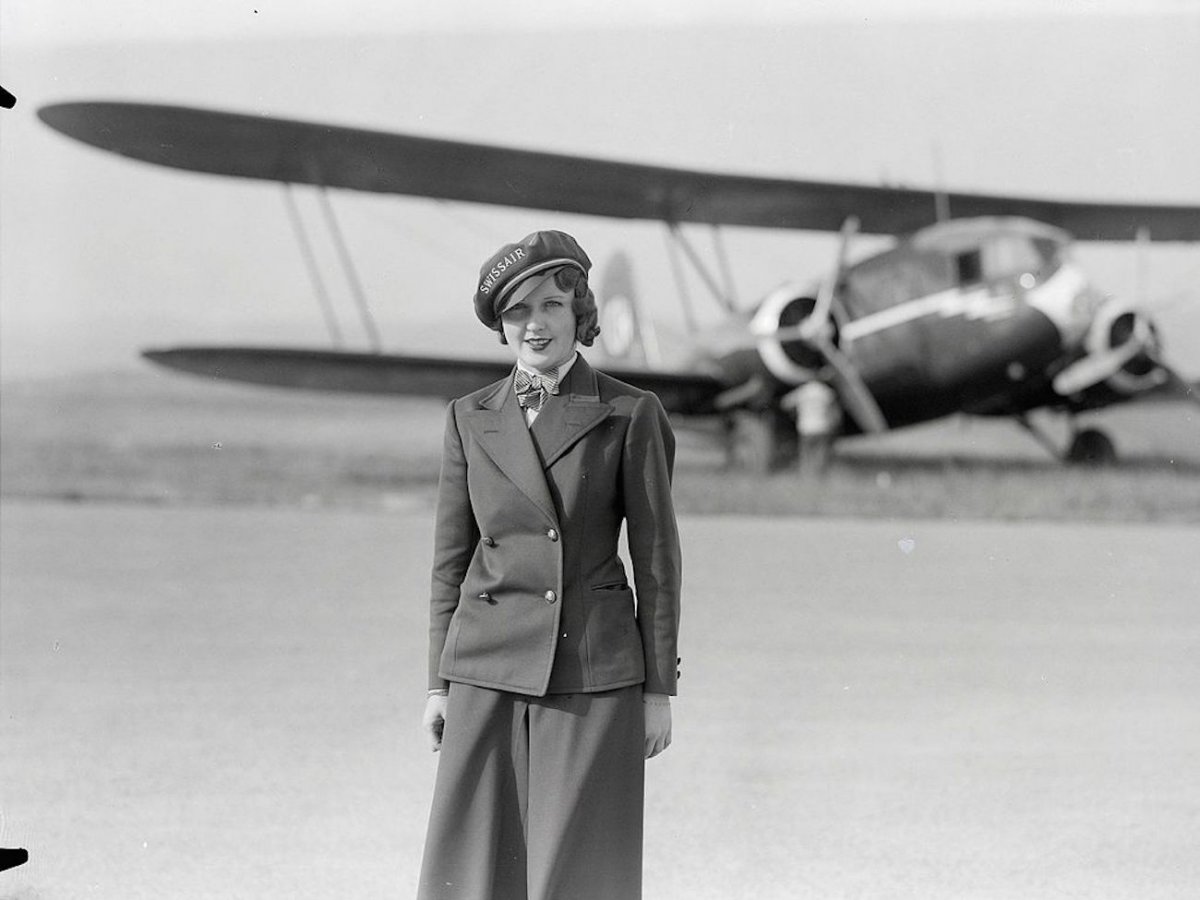 Original Source: UP Magazine
2. United Airlines stewardesses line up in front of an early Boeing 247.
3. A flight attendant checks in with passengers as two men play checkers during a 1933 flight on a Boeing 247.
4. Air hostess Dorothy Webster boards a plane in 1938 in Queensland, Australia.
5. A steward addresses passengers from the cockpit in the 1940s.
6. Flight attendant Britt Hansson smiles in front of an "Orvar Viking" aircraft in the late 1940s or early 1950s.
7. Flight steward Max White, assisted by passenger Jennifer Grey, washes dishes on board a January 1949 from Suvas to Sydney.
8. On an autumn day in 1950, an airline stewardess arrives in Point Barrow, Alaska, the north most point of US territory.
9. An airplane stewardess hugs a puppy in Alaska in the 1950s.