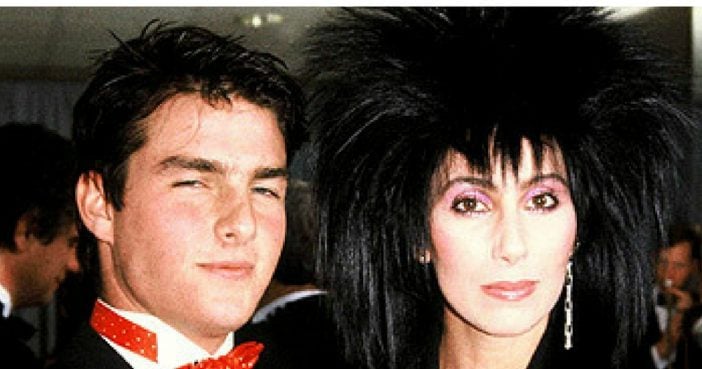 Michael Keaton & Courteney Cox
In the 90s, Friends star Courteney Cox dated a Batman! The pair dated for six years but in 1995 they parted ways. Courteney told People magazine shortly after the split: "It's the most important relationship I've ever had, and I think he's the most wonderful person I've ever met."
Seal & Tyra Banks
Heidi Klum's ex hubby managed to woo supermodel Tyra Banks in 1996. The pair kept their fling under wraps making only one public appearance as a couple during their short lived romance.
Robert Downey Jr & Sarah Jessica Parker
The Iron Man star and Sex and The City goddess dated from 1984 to 1991. The Hollywood couple were 'absolutely' in love according to Robert Downey Jr, who opened up about how he made peace with the former love of his life on an American TV show last year, 24 years after their break up. The pair split after seven years together when Sarah Jessica Parker called it quits due to the actor's drug addiction.
During an interview on The Howard Stern Show in April 2015, Robert Downey Jr spoke about his visit to his ex-girlfriend's home in New York. "You know, you always have this impression of someone you spent a big chunk of your life with … and I think the further you get away from that in your new relationship, you sub-intentionally taint your perception of the person," he mused. "And seeing her I was like, she's so great and so cool and so funny and in command, and I got to meet her kids and I saw the way that she and (her husband) Matthew lived, and I respect both of them so much."
 Winona Ryder and Matt Damon
Who woulda thought?! Matt Damon and Winona Ryder dated for around two years in 2000, keeping their relationship fairly low profile. During that time, both sides faced cheating rumors. Speaking to Playboy after they broke up, Matt said:
"It ended for reasons far more pedestrian than, say, a mad orgy at the Four Seasons during which my feelings were hurt because Richard Gere was too interested in her." Oops…
 Ryan Reynolds & Alanis Morrisette
Back before Blake Lively, back before even Scarlett Johansson, Ryan Reynolds was engaged to fellow Canadian Alanis Morrisette. The pair were together four and a half year before they broke up in 2007 and the singer went on to pen an album about the beak-up. "I didn't even realize it while I was writing the record, but it definitely goes through all the stages of grief," said the singer of Flavors Of Entanglement.
For more unexpected celebrity relationships, Click "Next".